Services expansion best in a decade
By Zhou Lanxu | China Daily | Updated: 2020-06-04 08:06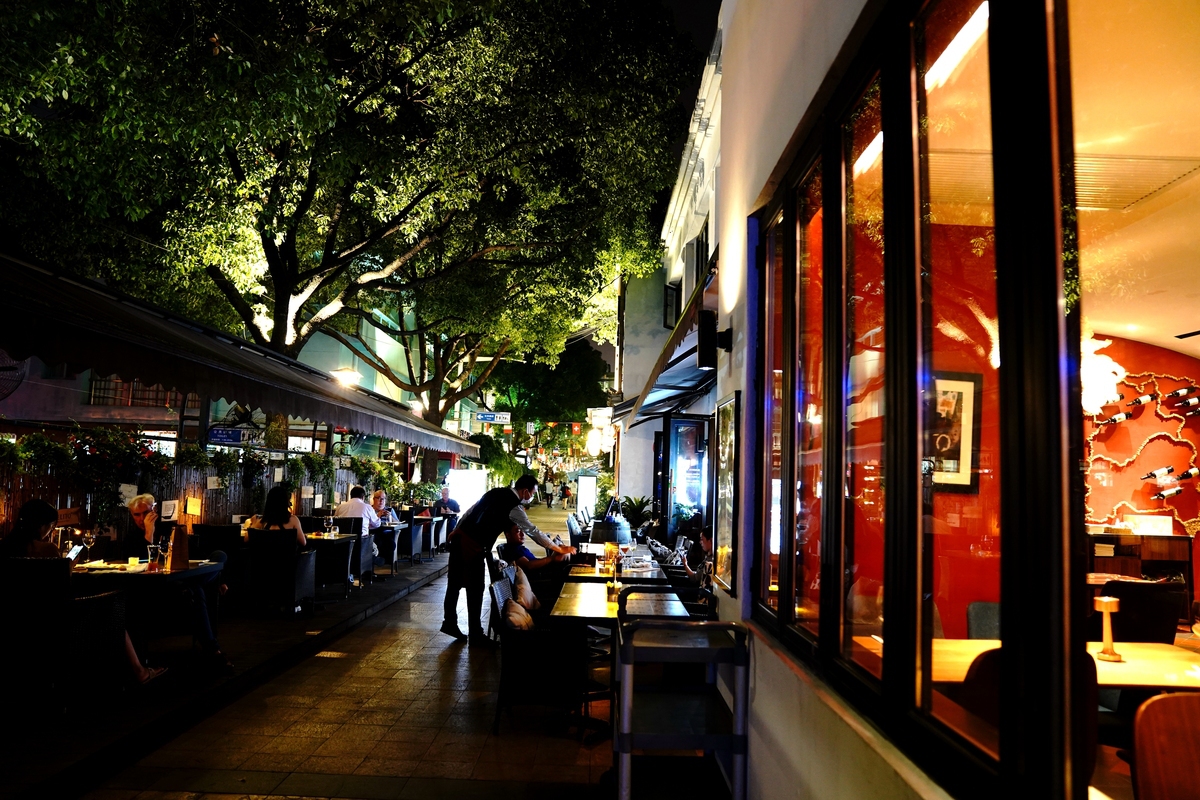 Supportive policies, easing of outbreak measures elevate private survey in May
China's services sector staged the strongest expansion in nearly a decade last month, the latest signal that the economy is on track for a sustainable recovery, a private survey released on Wednesday shows.
The Caixin China General Services Purchasing Managers' Index surged to 55 in May, the highest level since late 2010 and up from 44.4 in April, according to a report released by media group Caixin on Wednesday.
It marked the first time the index has risen above 50-the line that divides expansion from contraction-since February's record-low reading due to the impact of COVID-19.
Behind the surge were rebounds in supply and demand as the domestic epidemic situation has been largely brought under control.
The gauge for new orders expanded at the quickest rate in nearly a decade, the report said.
The official PMI of the services sector also indicated a solid recovery with a reading of 52.3 last month, well above the 50 mark and edging up from 52.1 in April.
Liu Chunsheng, an associate professor at the Central University of Finance and Economics in Beijing, said the easing of epidemic containment measures has driven the expansion in the services sector, also citing supportive policies for hard-hit service businesses as a positive factor.
"As long as there is no major resurgence of COVID-19 domestically, I expect the services sector to further improve in the third quarter of the year as more pent-up demand rebounds, such as for cultural, sports and entertainment services," Liu said.
The recovery of demand has gained a footing from stabilizing expectations of household income as work resumption deepens, Liu said, while restrictions due to epidemic control measures in the services sector should gradually abate as providers and consumers adapt to a new normal.
Surveyed companies also showed strong confidence regarding business prospects, despite a softening from the previous month.
Many of the surveyed companies-around 400 mainland-based services providers-anticipate global economic conditions to strengthen once the pandemic eases, according to the report.
Downside risks from external demand, however, are still an issue given the great uncertainty regarding overseas pandemic control, which has a direct bearing on the business conditions of export-oriented services companies, Liu added.
The gauge for new export orders fell within contraction territory for the fourth straight month in May, the Caixin report said.
Employment in the services sector also remained subdued as most surveyed companies expressed caution about expanding hiring, citing considerations over "cutting costs and improving efficiency".
"In general, the improvement in supply and demand was still not able to fully offset the fallout from the pandemic, and more time is needed for the economy to get back to normal," said Wang Zhe, senior economist at Caixin Insight Group.