Greece to welcome foreign tourists 'above all in safety': PM
Xinhua | Updated: 2020-06-05 10:47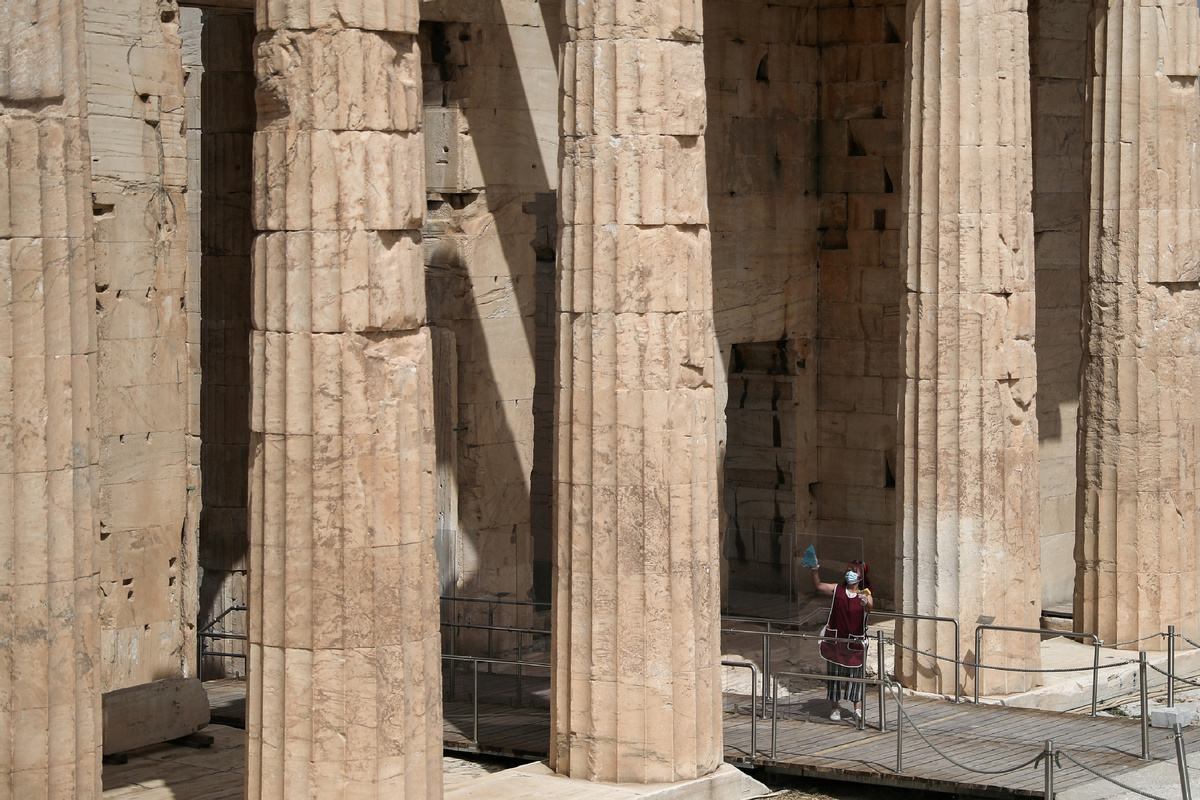 ATHENS - Greece is gradually opening to tourists, with public health, the safety of foreign visitors and tourism staff at the core of the government's plan to restart the tourism industry, Greek Prime Minister Kyriakos Mitsotakis said on Thursday.
Addressing a campaign event for restarting the tourism sector, Mitsotakis said this summer would be entirely different due to the pandemic and Greece would fall short of last year's record of 33 million arrivals.
The tourism industry worldwide -- including the Greek one, which is a traditional pillar of the national economy -- has been hit hard by the pandemic, Mitsotakis noted.
"We hope to welcome visitors above all in safety, which is our top priority," Mitsotakis said.
He stressed that all necessary hygiene protocols will be applied to ensure that Greeks and foreign nationals will feel relaxed and safe while enjoying the Greek summer.
As of June 15, Greece will be welcoming tourists from 29 countries with positive epidemiological data, including China, at the airports of Athens and Thessaloniki. The tourists will be subject only to sample testing for COVID-19 upon arrival, Greek authorities have announced.
From June 15 until at least June 30, all other travelers arriving from an airport on the European Union Aviation Safety Agency (EASA) list of affected areas with a high risk of transmission of COVID-19 will be subject to obligatory testing. They will have to spend at least one night at a designated hotel at the Greek state's expenses.
As of July 1, international flights will be allowed into all Greek airports and visitors will be subject to random tests.
Greece was in full lockdown from March 23 until May 4. In the past few weeks, the government has been gradually lifting restrictions after viral curves flattened.
The country has registered 2,952 infections, including 180 deaths, since the first case was confirmed on Feb. 26.