Better childcare can help raise fertility rate
By Stuart Gietel-Basten/Zilin Li | China Daily | Updated: 2020-06-06 08:47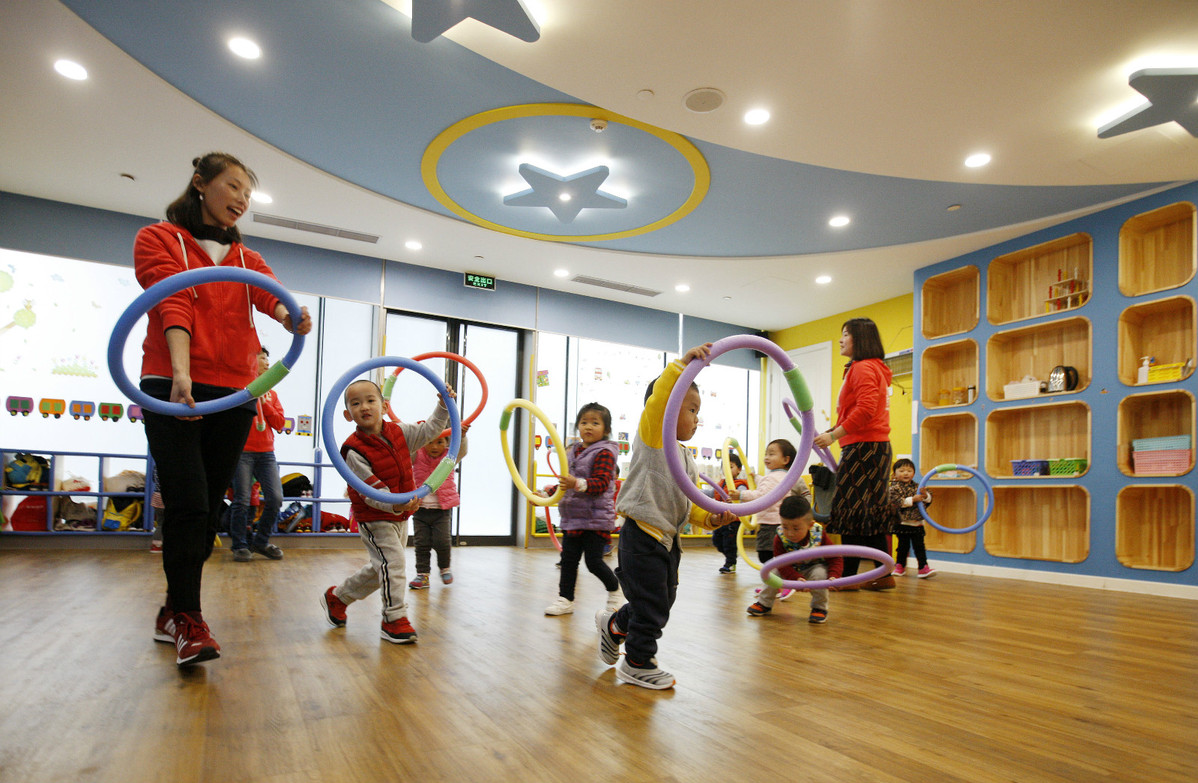 On Wednesday, the Henan provincial legislature passed a decision to revise the family planning regulation, in order to encourage all couples to have two children. The revised regulation will also ease the restrictions on divorced persons who already are parents to have children if they marry someone other than their former spouse.
But the move sparked a heated public debate because many Chinese families believe that, despite encouraging all couples in Henan to have two children, the new policy will not increase the birth rate much since raising a child is very costly and time-consuming. For example, during the just concluded two sessions, China Youth Daily conducted a survey asking 1,984 people aged between 18 and 35 which issues should be discussed by the lawmakers and political advisors. The majority of the respondents said that they should focus on childcare, eldercare and other family-related issues, apart from the fight against COVID-19 and improvement in people's living standards.
In fact, in a survey conducted by the former National Commission of Health and Family Planning in 10 cities in 2016, more than one-third of the respondents said there is a need to improve childcare services.
But the childcare system in China is still in its infancy. The State Council, China's Cabinet, released its first guideline on the development of childcare services only in May 2019. And according to Ministry of Education data, only about 4.71 percent of the children admitted to nurseries in 2019 were below three, suggesting that families, particularly mothers and grandparents, take the major burden of raising a child.
In recent years, given the low fertility rate, fast-rising aging population and the relatively small impact of the two-child policy, the development of the childcare system has become an increasingly important policy issue.
And this year, Premier Li Keqiang made eldercare and childcare a theme in the Government Work Report, suggesting the demand for childcare is high. He emphasized that the government will support a variety of social entities to participate in childcare services and facilitate the development of the childcare system.
Huang Xihua, a National People's Congress deputy and CEO of Guangdong Tourism Holdings Group, submitted a proposal at this year's two sessions to improve the childcare system, specifically advocating that the Ministry of Finance pay a childcare allowance to the parents of every child until its sixth birthday. Saying the allowance should be linked to the local minimum wage, she emphasized that local governments must make social provisions for subsidized, affordable, quality childcare services.
Yet, even if these proposals come to fruition, we may not see an immediate increase in the fertility rate. That, however, should not be seen as a policy failure, because with the marriage age in China increasing sharply, the fertility rate is likely to stay low in the short term.
Besides, the dearth of decent, affordable childcare is just one reason why many couples defer starting a family or decide not to have a second child-or no children at all.
Couples must also consider other direct and indirect "costs" associated with childbearing, including caring for parents and parents-in-law, and their own career prospects before starting a family.
As China transitions into a mature economy, the development of adequate means to support families in a holistic manner, rather than just raising people's incomes, will gradually become a yardstick for measuring success. This also means taking a holistic view of the family. That couples in general are reluctant to have a second child because of the so-called 4-2-1 issue, taking care of their (four) parents and (one) child, is understandable. It also shows how family policies should be configured.
The China Youth Daily survey shows provision for eldercare is a primary concern of younger people. Perhaps we can assume they are not concerned with their own care in 50-60 years' time but with that of their grandparents and parents (and prospective parents-in-law).Although counterintuitive, helping couples to change from "one child" to "two children" may well require drastic improvement in eldercare services to reduce the burden on young couples.
The success of any childcare policy, however, should be seen not in its ability to increase the fertility rate per se, but rather as being part of a package to support families to realize their reproductive aspirations.
In other words, if it is seen as a family policy rather than a population policy, then we can expect the introduction of universal, affordable, quality childcare to be a popular, successful policy development for China.
Stuart Gietel-Basten is a professor of social science and public policy and Zilin Li is a PhD candidate in public policy at the Hong Kong University of Science and Technology. The views don't necessarily represent those of China Daily.