Pangolin protection rightly gets greater priority
By ZHANG ZHOUXIANG | CHINA DAILY | Updated: 2020-06-08 07:50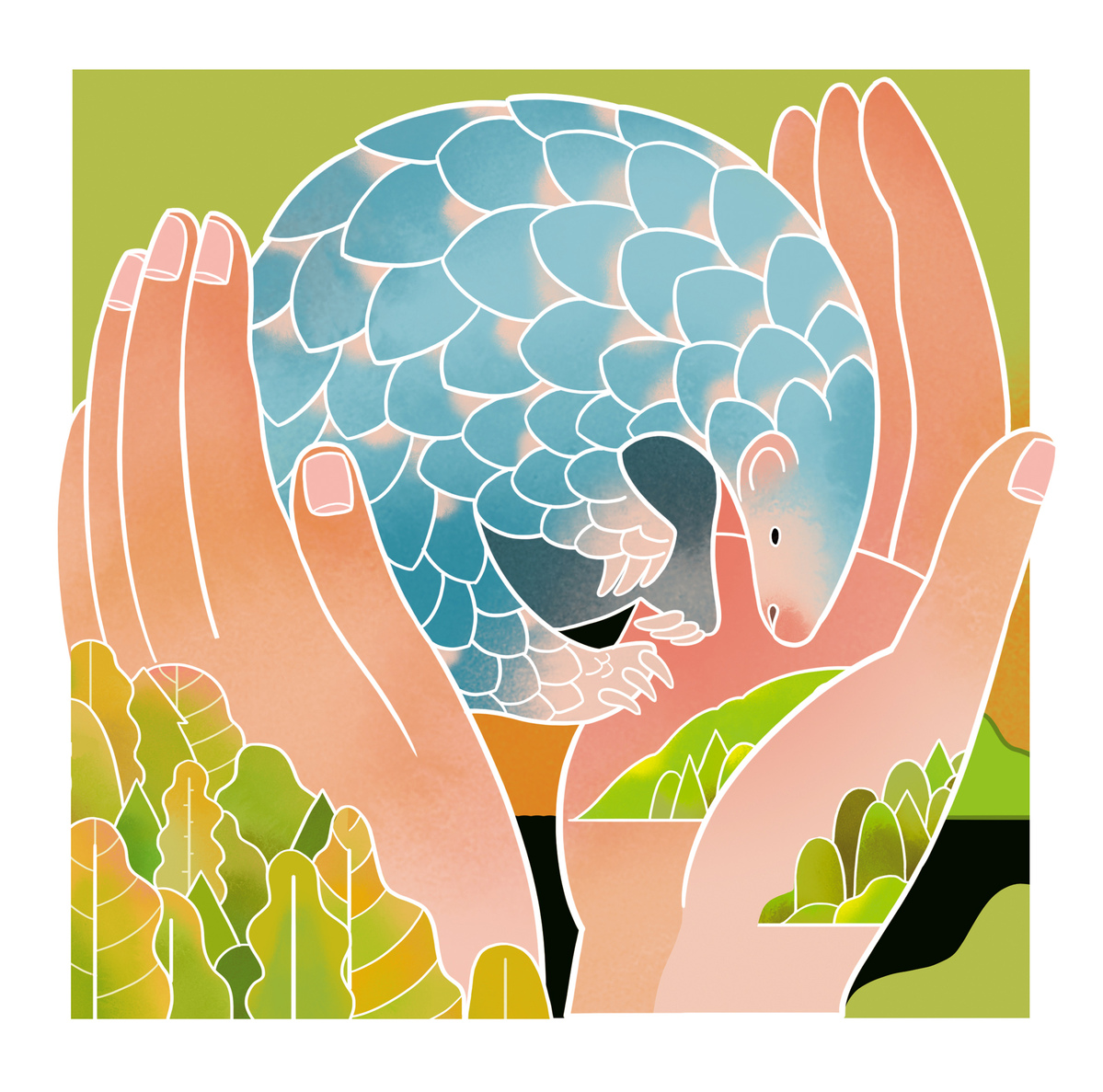 Friday was World Environment Day, China announced stricter protection of pangolins by raising them from the list of second level protected species to that of top level.
That move comes in time because pangolins are rather rare now. According to the first national survey of terrestrial wildlife animal resources in 2003, the number of Chinese pangolins, which used to be commonly seen in the country, had dropped to about 64,000 and they were found in only 11 provincial-level administrative regions only.
In the Guangxi Zhuang autonomous region, which due to its warm climate and geological conditions has a habitat favored by pangolins, there were fewer than 1,000 left. No one in the region had seen a living pangolin in the wild for almost 40 years until a local resident rescued one in May 2019.It was given proper treatment and soon released back into the wild by local protection staff.
In order to protect the species, China banned the hunting of wild pangolins in 2007, and fully banned commercial imports of pangolins and products made from them since 2018. This time, by raising it to the list of top protected species, China has shown its firm determination to protect pangolins.
In order to make the protection more effective, there are two proposals that can be considered. The first is raising the awareness of the whole society about their endangered status so it is not just the wildlife protection staff that protect pangolins. It is necessary for people to report any cases of illegal hunting they may know of. Rewards should be given to anyone who reports about any hunting and trafficking of protected animals.
Second, protection of areas inhabited by pangolins must come together with crackdowns on the illegal trade. It is not just illegal hunting, but also improper exploitation of their habitats that threatens the survival of pangolins. Much has been improved as China has taken stricter measures to protect the environment, and more is needed so that pangolins can have more places in which to live.
These proposals should apply not only to pangolins, but also to other endangered species as well.