Growing global support for US protests over killing by police
Share - WeChat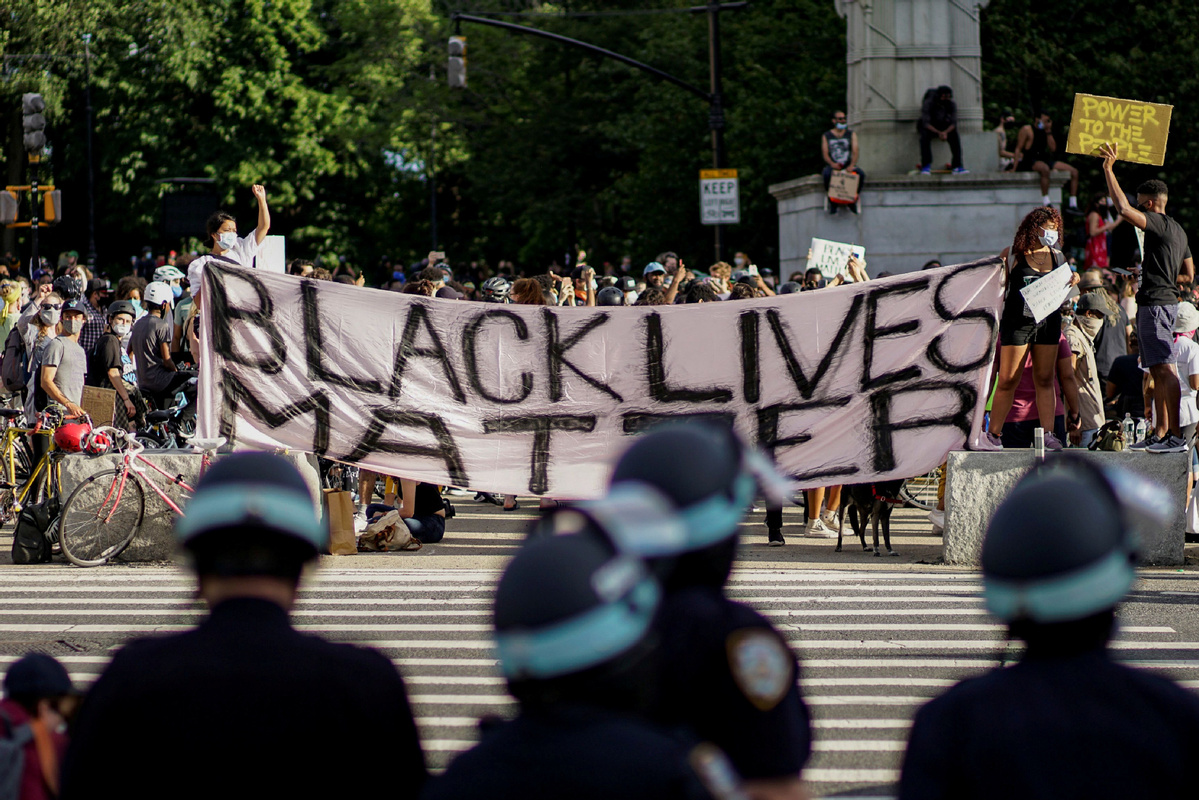 The mass protests also led to curfews in at least 140 cities in the country.
"Words cannot express adequately the sense of dismay, regret, and grief caused by the death of George Floyd and others as we all cope with the long legacy of failures by government and the US criminal justice system to address the scourge of racial inequity, bigotry, and violence in this society," said Doug Chan, the president of the Chinese Historical Society of America.
"The killing of Floyd informs us that we all must do more as a community to address, through a process of political, economic, and social reform, the racial and ethnic prejudices that can destroy our society literally within a heartbeat."
Asians 4 Black Lives, a group in the Bay Area, denounced the "gross displays of state-sanctioned police violence", saying in a statement that police violence is not the result of some officers being "a few bad apples" but that "the trees producing these apples are rotten to the roots".
The Chinese community also showed up for the African American protests, as members of the Chinese Progressive Association joined thousands of others at a kneeling demonstration on June 1 in front of the San Francisco City Hall to demand justice for all black families brutalized by police.
The protests also spread to several European countries, with thousands gathered in central London and Berlin on Saturday.