Growing global support for US protests over killing by police
Share - WeChat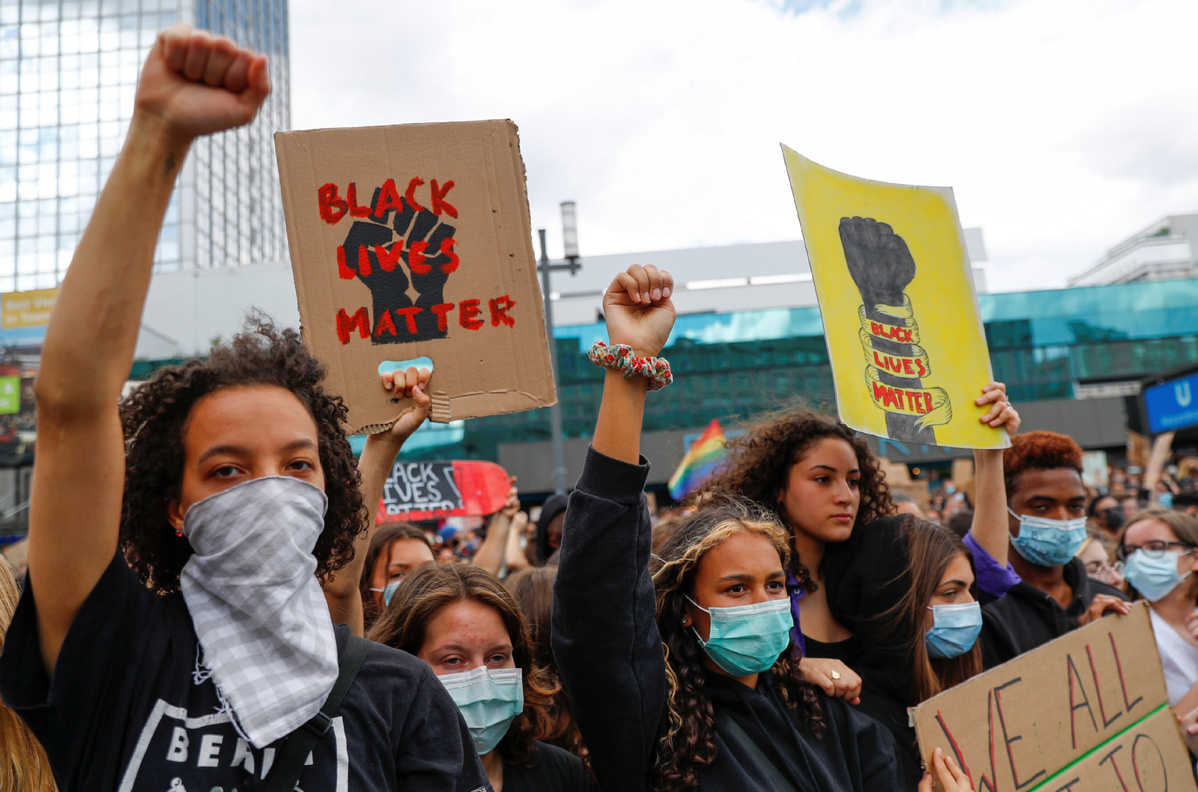 According to reports, around 15,000 participants demonstrated on Saturday against racism and police brutality at Alexanderplatz Square in Berlin. Police said only 1,500 participants had registered for the event.
Police officers said on Twitter that the square was full and asked people to stop going there.
Many of the demonstrators in black clothes carried banners supporting the Black Lives Matter movement. Organizers called for a silent demonstration lasting exactly 8 minutes and 46 seconds, the time it took for Floyd to lose consciousness as a police officer knelt on his neck.
Berlin police said they arrested 93 people after a group of demonstrators threw bottles and stones at officers. The police said 28 officers suffered minor injuries in the scuffles.
In a separate incident, a press photographer was hit in the head by a bottle, police added.