Student shares joy of returning to school
By WANG DINGZHENG | chinadaily.com.cn | Updated: 2020-06-08 16:29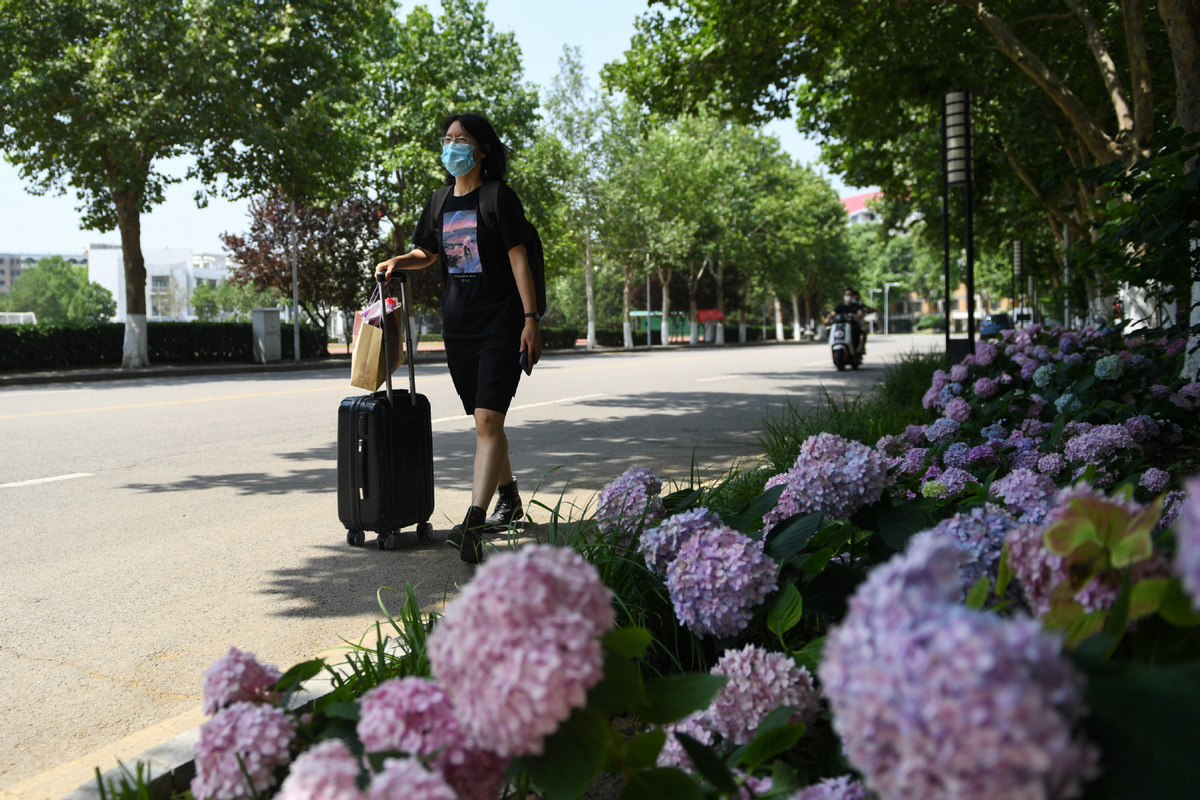 After four months of being quarantined at home, learning online on Tencent Meetings while occasionally zoning out, and watching the birds fly by my apartment, I'm finally heading back to school. School, however, was slightly prolonged this term. This means that when the rest of the world is heading into their summer vacations, albeit in quarantine, we drag our bookbags and uniforms back to school amid the heat waves of June.
In normal circumstances, extended school terms are often met with extensive scrutiny from students, coupled with demotivation and exhaustion. However, 2020 is no ordinary year. Students, including myself, were ecstatic to see their schoolmates and teachers.
Trivial tasks that were in the past taken for granted, like the going up to a friend and collaborating on a project, made us realize the importance of collaboration and human interaction. We simply cannot live without it. The difference between logging onto a Tencent meeting and sitting next to a classmate is undeniable.
There are certain difficulties that we are facing as students. Glass walls barricaded and separated students sharing dining tables. Loud music was broadcasted when dining halls became over-crowded and social distancing at risk, subconsciously encouraging students to leave as soon as they finished their meals. However, these new regulations meant very little to us. We talked over the loud music and ate quickly. We didn't mind our temperatures being taken three times a day.
"I think this is all pretty normal and acceptable" said HaoChuan Wang, an 11th grader at the Beijing National Day School and one of my good friends.
China is one of the first counties to open up the public school system. We are still figuring things out on-the-go, and the whole world is looking at us. If there's one thing I want to tell educators and students about, it's that only when the infected cases were down could we reap the benefits of life going back to normal and realizing how magical some of the things we take for granted are.
The author is a student at Beijing National Day School.
The opinions expressed here are those of the writer and do not represent the views of China Daily and China Daily website.