Imperial College London strikes deal to produce low-cost COVID-19 vaccine
By ANGUS McNEICE in London | China Daily Global | Updated: 2020-06-09 15:25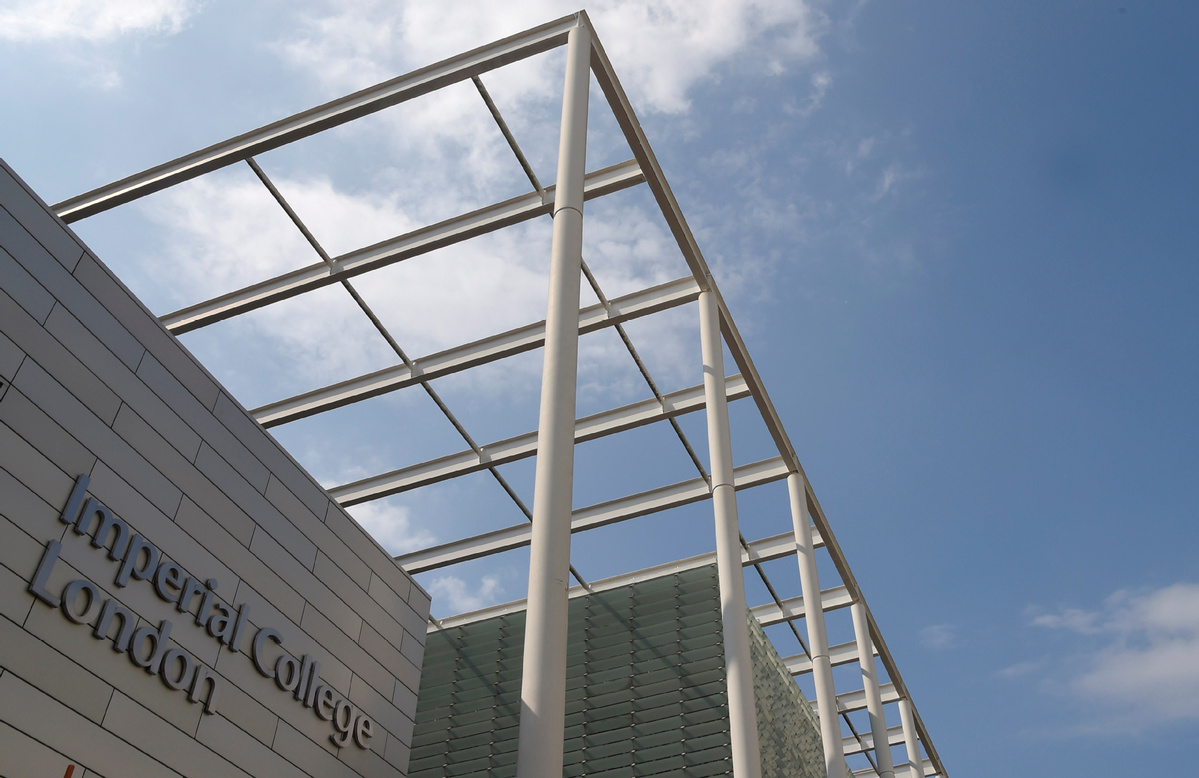 Imperial College London has teamed up with a Chinese investor in order to make novel coronavirus vaccines more affordable for low-income countries.
Along with Morningside Ventures, a life sciences investment company with offices in Hong Kong, Beijing and Shanghai, the British university has created a new social enterprise called VacEquity Global Health, or VGH.
The new enterprise will waive royalties on Imperial College London's forthcoming novel coronavirus vaccine in the United Kingdom and in low and middle-income countries. In those regions, VGH will charge "only modest cost-plus prices to sustain the enterprise's work", according to Imperial College London.
"No medical intervention has saved more lives in human history than vaccines," said Gerald Chan, co-founder of Morningside. "The Imperial vaccine technology is a ground-breaking innovation that is readily scalable. This technology has been developed with scientific rigour and a regard for manufacturing scale that is required for any solution to the present pandemic."
Led by immunologist Robin Shattock, the British university has developed a COVID-19 vaccine that begins human trials next week. The UK government has invested 41 million pounds ($52 million) in the development of the treatment, which is considered one of the most promising UK-based efforts along with the ChAdOx1 nCoV-19 inoculation currently in development at Oxford University.
The Imperial College London's treatment is what is known as a self-amplifying RNA vaccine, which works by effectively injecting new genetic code into a muscle, instructing it to make a protein found on the surface of the novel coronavirus, which then triggers a protective immune response.
Shattock says that the vaccine will be cheaper to develop than most others which, combined with the Morningside partnership, will make the treatment appealing to major international health organizations involved in distribution in low-income regions.
Morningside and Imperial College London are also launching a separate startup company called VaXEquity which will look to fund and develop the self-amplifying RNA technology to treat other diseases beyond novel coronavirus.
"We have spent an intense six months to fast-track our vaccine to the clinic, now we are ready to combat the virus through our clinical trials," Shattock said. "We are grateful to the thousands of people helping us advance the vaccine: from donors, investors and the government to volunteers for our clinical trials. These new enterprises are the most effective way for us to deliver COVID-19 vaccines quickly, cheaply and internationally, while preparing for future pandemics."
The university's COVID-19 vaccine will enter human trials on Monday. These trials will include 300 people, and a further efficacy trial involving 6,000 people is planned for October.
If these human trials are successful, Imperial College London says the vaccine could be distributed both in the UK and abroad by early 2021.