France pledges 15 bln euros to 'save' aerospace industry
Xinhua | Updated: 2020-06-09 19:42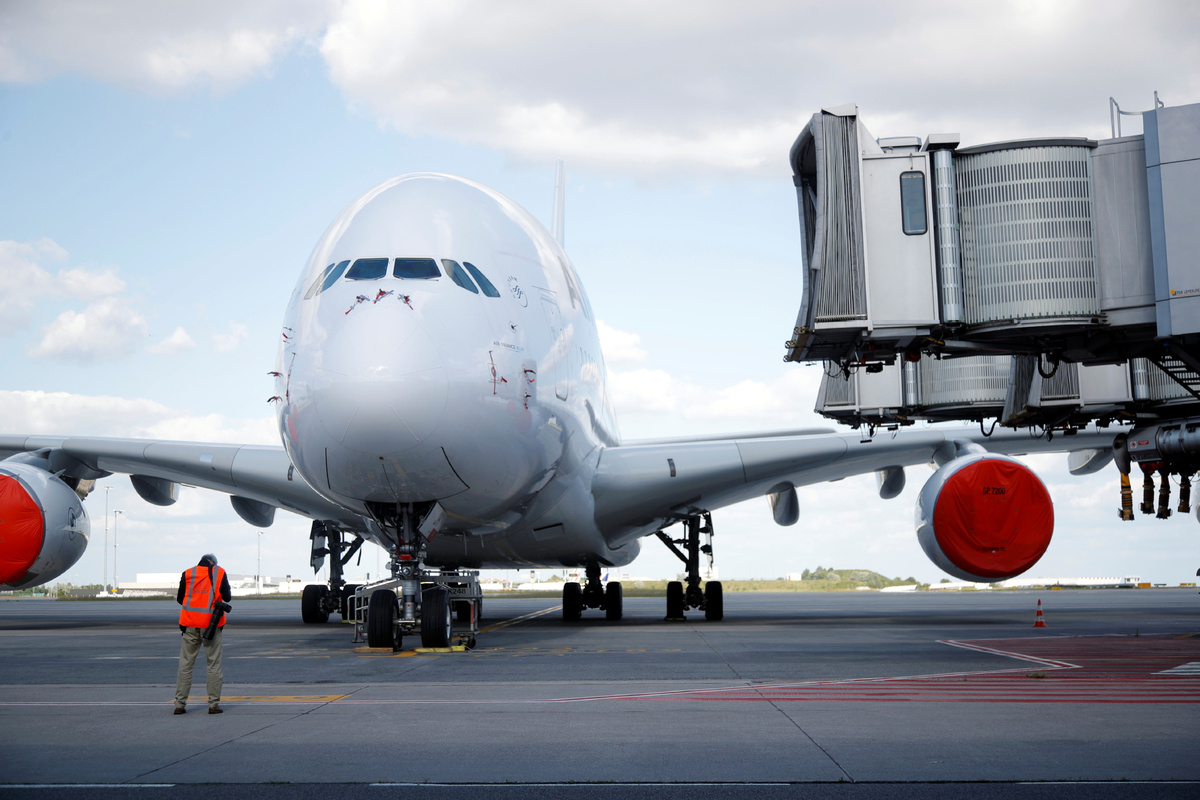 PARIS - French Minister of Economy and Finance Bruno Le Maire on Tuesday announced a 15-billion-euro (16.9 billion US dollars) support plan for the country's aerospace industry which has been ravaged by the collapse in air travel demand due to the coronavirus crisis.
"For three decades, the aeronautical industry has reported continued growth. However, the (coronavirus) crisis has brutally halted this growth," Le Maire told a press conference.
"There is an urgent need to intervene. We have to save our aeronautical industry," he said, adding that 100,000 jobs in the sector were at stake due to airport closing, unprecedented reduction in air traffic and drop in orders.
The minister declared a state of emergency to save the sector via a support package of 15 billion euros of aid, investment, loans and guarantees "to allow it to be more competitive and more decarbonized" by producing the "green plane" of tomorrow.
Some 1.5 billion euros in public funding will be spent over the next three years, of which 300 million euros will be available in 2020, on research and development with the aim of "achieving a carbon-neutral aircraft in 2035," he said.
An investment fund starting at 500 million euros with a target of 1 billion will be set up to bolster the development of medium-sized suppliers and reinforce their equities. A second fund worth 300 million euros will help aerospace sub-contractors modernize plants.
The plan also reinforces export credit guarantees and includes 7 billion euros of aid already announced for Air France and an acceleration of existing orders for Airbus tankers.
"We must avoid at all costs a stall in our industry," Le Maire said. "The recovery will be gradual, most likely very slow."