UK PM urges anti-racism protesters to work 'peacefully, lawfully'
Xinhua | Updated: 2020-06-09 21:20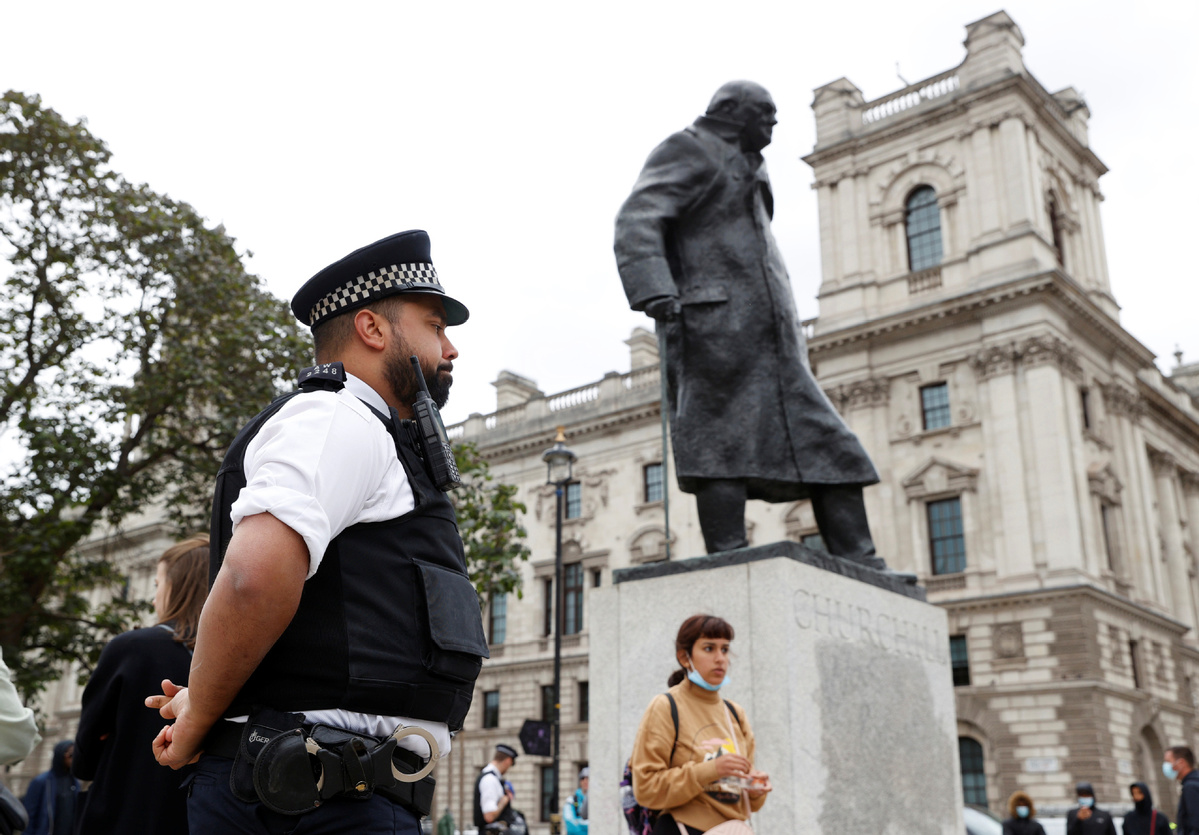 LONDON - British Prime Minister Boris Johnson has urged the country's protesters to work "peacefully, lawfully" to defeat racism and discrimination.
In a video message posted on his Twitter account on Monday night, he said the government could not ignore the anger and "undeniable feeling of injustice" sparked by the death of George Floyd in the United States and there was "much more to do" to eradicate prejudice in Britain.
But he said the cause risked being "undermined" by a minority who attack police and property during protests.
"I must say clearly that those who attack public property or the police - who injure the police officers who are trying to keep us all safe - those people will face the full force of the law; not just because of the hurt and damage they are causing, but because of the damage they are doing to the cause they claim to represent."
"They are hijacking a peaceful protest and undermining it in the eyes of many who might otherwise be sympathetic," he said.
"So let's work peacefully, lawfully, to defeat racism and discrimination wherever we find it, and let us continue to work together across all the communities of this country, as we put Britain back on its feet," he added.
At the weekend, nearly 50 police officers were injured in London following clashes with demonstrators, according to BBC reports.
A statue of Winston Churchill in London's Parliament Square was daubed with graffiti branding Britain's wartime leader a "racist", while in Bristol, protesters toppled the statue of a slave trader and then threw it into the river.
Floyd, the 46-year-old African American, died on May 25 after a white US police officer knelt on his neck for almost nine minutes until he stopped breathing. In a video footage, Floyd was heard saying "I can't breathe" while three other police officers stood by.