UK, Japan open post-Brexit talks to replace EU deal
By JONATHAN POWELL in London | China Daily Global | Updated: 2020-06-10 09:29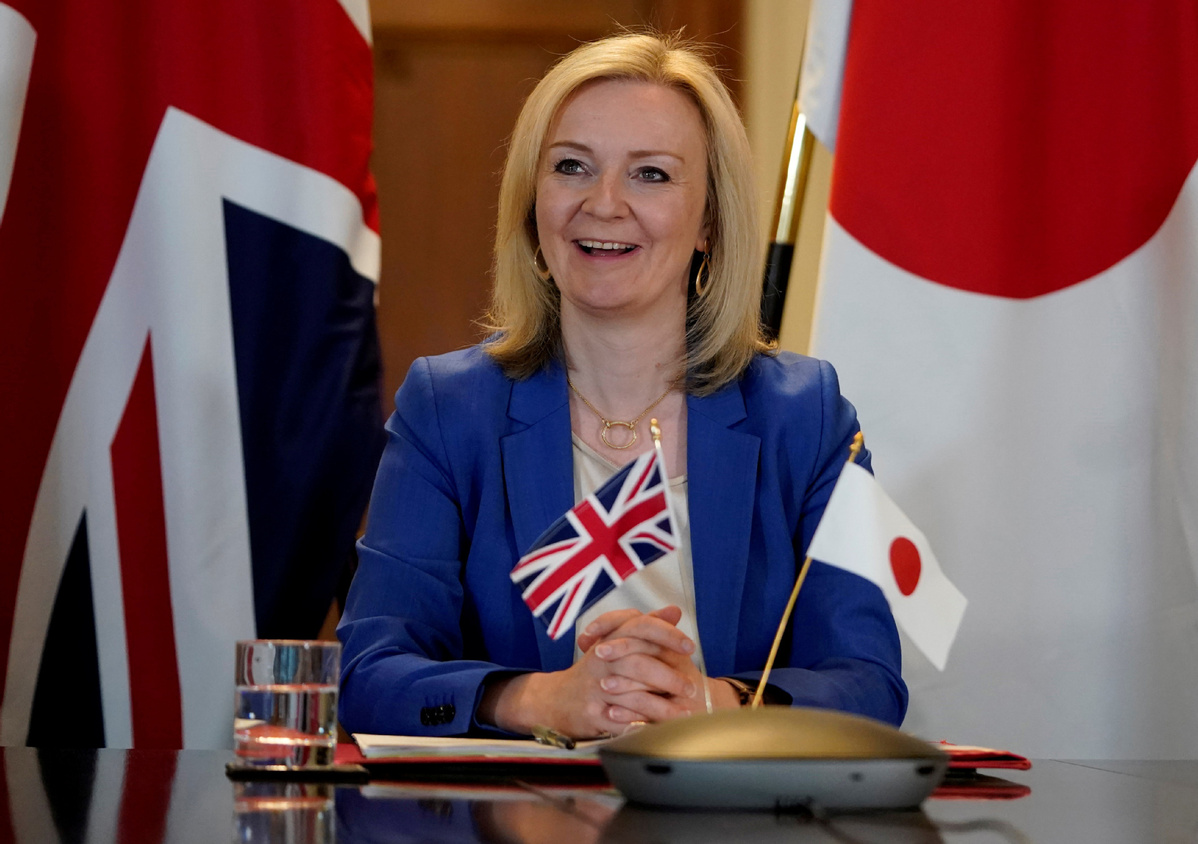 Britain began post-Brexit trade talks with Japan on Tuesday aiming to reach an agreement to replace the existing one with the European Union by the end of the year.
The countries will build on the existing Japan-EU deal, with Tokyo looking to scrap auto tariffs while London has said it wants benefits for its financial services and textile industries.
The United Kingdom departed from the EU in January and is now in negotiations with other countries aiming to make deals by the end of December, after which it will no longer be included in the bloc's arrangements.
Discussions with Japan will initially be held via video link and be between the UK's International Trade Secretary Liz Truss and Japan's Minister for Foreign Affairs Toshimitsu Motegi.
Truss said: "We aim to strike a comprehensive free trade agreement that goes further than the deal previously agreed with the EU, setting ambitious standards in areas such as digital trade and services.
"This deal will provide more opportunities for businesses and individuals across every region and nation of the UK and help boost our economies following the unprecedented economic challenges posed by coronavirus."
The Japan-EU free-trade agreement entered into force in February last year, removing or lowering tariffs on agricultural products such as wine and cheese from Europe while scrapping the 10 percent tariff on Japanese automobiles.
Japan's Trade Minister Hiroshi Kajiyama said Japan wants to see the UK remove auto tariffs "as quickly as possible". The countries will set high-level standards on digital commerce and strive to promote trade and investment, he said at a news conference.
Uncertainty around the UK-EU trade deal led to Japanese company Nissan last year abandoning plans to manufacture some of its new car models for the European market at its Sunderland plant in the North of England.
Japanese companies including Sony, Panasonic, Mitsubishi UFJ Financial Group, and Nomura Holdings have moved some of their European operations to countries such as Germany and the Netherlands.
Japan is currently the UK's 11th largest trading partner, and the fourth-largest outside the EU. According to British government figures, trade between the two countries totalled 31.4 billion pounds ($39.9 billion) last year, with 9,500 UK-based businesses exporting goods to Japan.
A UK statement said around 100 negotiators would be involved on its side, with talks led by Graham Zebedee, a former British ambassador to the Democratic Republic of Congo, and overseen by Britain's Chief Trade Negotiation Adviser Crawford Falconer.
Truss added that the UK sees talks with Japan as a step toward joining the Comprehensive and Progressive Agreement for Trans-Pacific Partnership, a free trade pact consisting of 11 Pacific nations including Australia, Canada and Mexico that accounted for about 13 percent of the global economy at the time of its signing.