Hollywood starts engine with concerns in face of green light for reproduction
Xinhua | Updated: 2020-06-12 10:40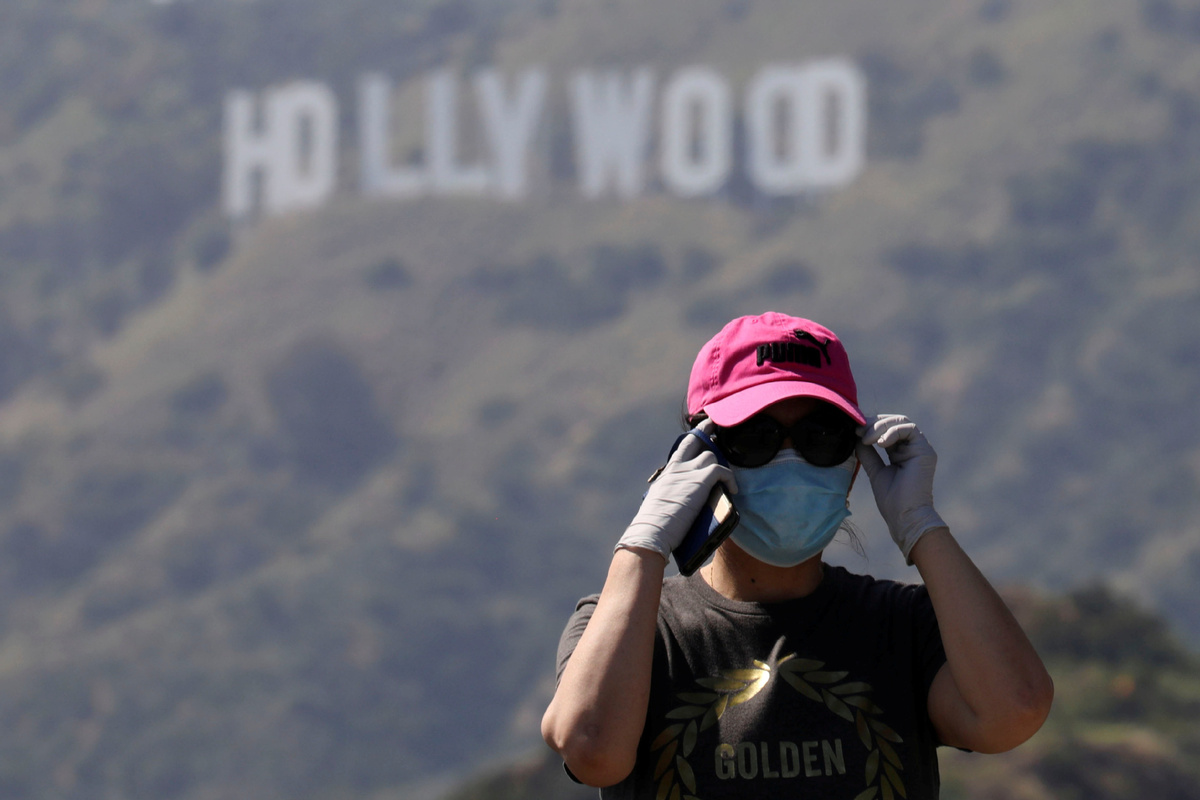 LOS ANGELES -- After months of forced hiatus for film, television and music productions due to the coronavirus lockdown, much of Hollywood is rejoicing this week in response to California Governor Gavin Newsom's declaration that production in California could be greenlit as early as June 12.
This reopening represents a significant leap of hope for the entire industry that has seen hundreds of thousands of employees, cast and crew out of work and many production companies struggling to stay afloat.
"The resumption of production is exciting and I know the long-term future of the industry, worldwide, will be very strong," Bob Underwood, a Hollywood motion picture screenwriter and a member of the Writers Guild of America's (WGA) Foreign Employer Taskforce told Xinhua Monday.
Like everyone else in the industry, most of Underwood's projects have been temporarily sidelined due to the lockdown, except an animation project.
"You can literally produce animation from concept to completion with every person working remotely," he explained to Xinhua.
According to the California Department of Public Health, in order to reopen, individual productions will still be subject to specific pre-approval by local county public health officials and must follow stringent guidelines to keep cast and crew safe.
The motion picture industries guilds and unions compiled their own 22-page book of industry-wide guidelines on safe coronavirus-conquering working conditions last week and have submitted it to public health authorities for approval.
Their new guidelines include all the safety protocols now being used by the general population, such as wearing masks, frequent handwashing, and social distancing, and also require temperature checks of everyone upon arrival at work and extensive testing as well.
They also placed an increased emphasis on the frequent disinfecting of surfaces, props, equipment and supplies.
"Each make-up artist will need to designate completely new and separate make-up and brushes for each actor," Vera Stromsted, an experienced hair and make-up artist in New York City told Xinhua.
Normally this is a practice used primarily for the top stars and studio pictures, and that is usually too expensive for the lower budget independent films which wash the brushes in between use instead of replacing them.
"A lot of very intelligent people have put a lot of time and effort into coming up with these guidelines," international film producer, Andre Morgan of Ruddy Morgan, said to Xinhua.
"But it's not the guidelines that are the fundamental issue, it's how this country is handling or rather mishandling the COVID-19 crisis in America," he said, asserting that greenlighting production in June was premature.
"I think it's foolhardy," Morgan told Xinhua.