China's UN ambassador urges US to lift unilateral sanctions on Syria
China Daily Global | Updated: 2020-06-18 09:33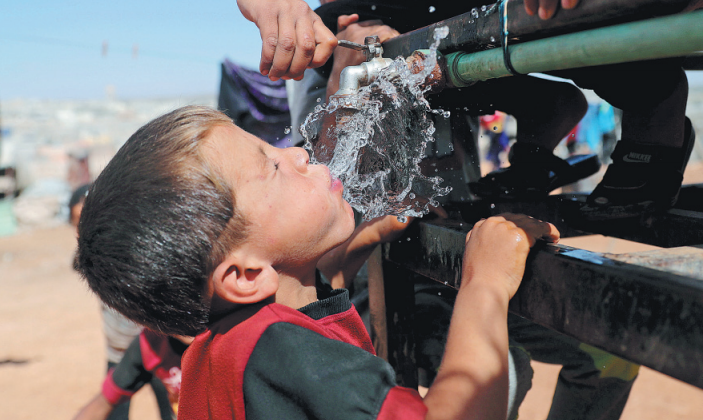 The Chinese ambassador to the United Nations on Tuesday urged the United States to immediately lift unilateral sanctions against Syria.
Years of economic blockade have caused tremendous hardships to the Syrian people, in particular women and children. The sufferings caused by the devaluation of the Syrian currency and soaring commodity prices, including for food, fall heavily on civilians across the country, said Zhang Jun, China's permanent representative to the UN.
"We urge the US to respond actively to the urgent appeal of the (UN) secretary-general and the special envoy (for Syria), and to lift unilateral sanctions immediately," he told a virtual meeting of the Security Council.
What is even more worrying is that the US will impose new rounds of sanctions against Syria. These sanctions will inevitably further hinder the economic and social development of Syria as well as the livelihoods of ordinary Syrians, said Zhang.
"The future of Syria must be decided by the Syrians without further interference. It's fundamental to respect and uphold the sovereign and territorial integrity of Syria," he said.
UN Special Envoy for Syria Geir Pedersen also briefed the council, saying that with war-weary Syria in economic free fall and protesters back on the streets, all sides-domestic and international-must find a way forward that helps its people overcome their suffering and shape their own future.
Pedersen warned that the realities facing the Syrian people-more than 80 percent of whom are estimated to be living in poverty after a decade of conflict-cannot solely be addressed through constitutional talks.
Economic collapse
He said that Syria finds itself in the throes of economic collapse-aggravated by the COVID-19 pandemic and neighboring Lebanon's banking crisis-with the Syrian lira plunging in value and inflation on the rise.
The Syrian lira is losing value and the inflation rate has hit peak levels in the past six months. The economic crisis is hitting every part of Syria, regardless of territorial control, the special envoy said.
Before this recent deterioration, more than 80 percent of Syrians were estimated to be living below the poverty line. The situation is more severe today, and the intensity of that poverty is likely more acute. The World Food Programme now estimates that nearly 9.3 million people are food insecure, with more than 2 million more at risk, he said.
Zhang said China is concerned about the poverty situation and about the possible famine in Syria as reported by Pedersen.
He said China donated medical supplies to the Syria Ministry of Health earlier this month and is ready to continue offering support and help.
The Chinese ambassador also called for the international community, UN agencies and countries in the region to cooperate with the Syrian government in the fight against COVID-19 and lessen the sufferings of the people.
Hong Xiao at the United Nations and Xinhua contributed to this story.