Battle for the Soul of America
By Gregory K. Tanaka | chinadaily.com.cn | Updated: 2020-06-22 16:57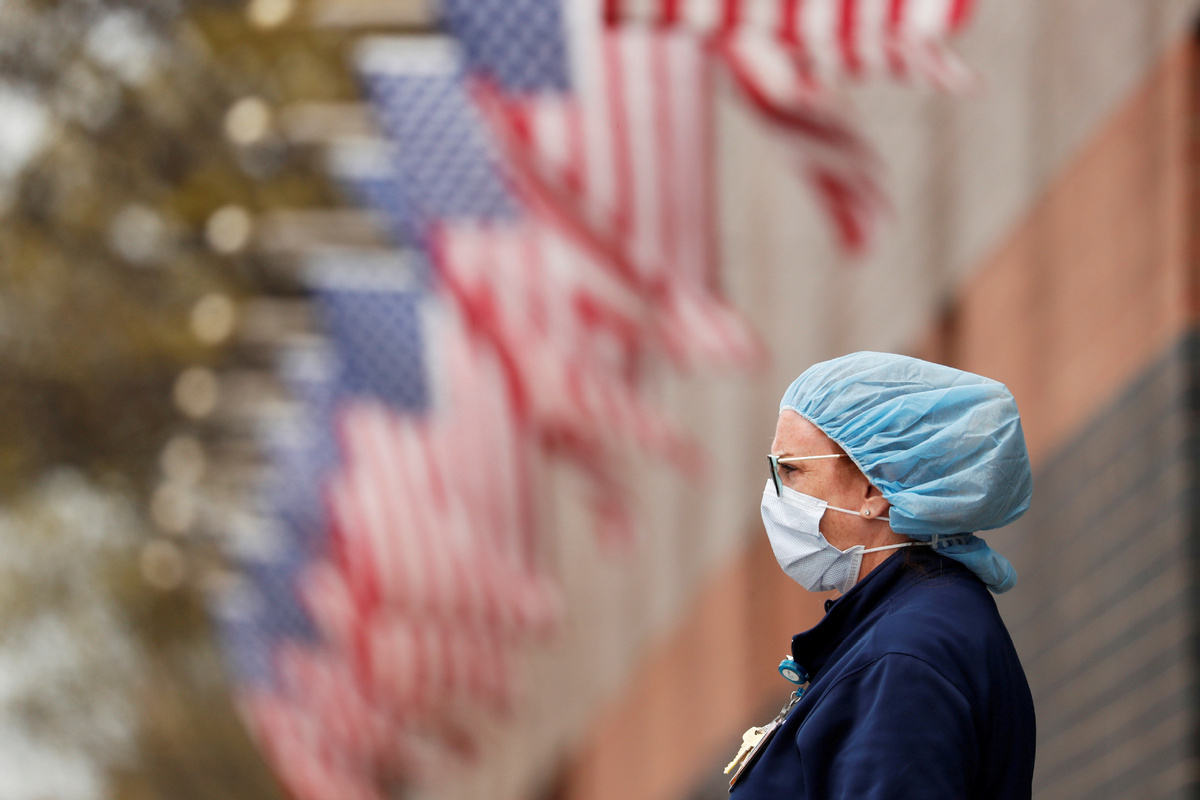 In the fall of 1973 I experienced an event I will never forget. This happened while I was a second- year student in the MBA program at Harvard Business School and it gave me a glimpse into how power is wielded in my home country of the United States.
Born and raised in the US, I was always taught in elementary school that the US was a democracy and that I could always write to my congressman whenever I wanted to raise a concern or give an opinion about US policymaking. This was the US government of the 1950's and early 1960's. It was the time of President Ike Eisenhower and President John F. Kennedy, when democracy was believed by most to be "by, for and of the people."
In 1973, I was invited as the sitting president of the Student Association of Harvard Business School to participate in a dialogue about how to reform and revive a system of student government that had collapsed and fallen into disuse during the previous year.
But more importantly, this event was held in a place that even today strikes a note of fear in my soul. This meeting was held off campus at a secluded, private men's club located just off Boston Commons in the City of Boston. The setting was the Locke-Ober's Café and it was demarcated by a single sign that hung about half way down a narrow alley.
I had thrown on my only winter coat, an inexpensive but lined ski parka, and driven to the site. On entering I realized immediately that there were only men inside. All the staff and all the customers were men and for that matter, white men. As an Asian born in America, I was the only person of color in the establishment.
As I handed my ski parka to the coatroom attendant, I noticed that all the coats hanging on the racks were either expensive Chesterfields with their characteristic velvet collars or dark colored, wool long coats. I was the only one who had arrived wearing a ski parka.
A blank-faced elderly man guided me quickly to the back room where I noticed that others were already taking their seats to prepare for a fine French dinner. It turned out that other student government presidents had also been invited. Investment bankers and consultants, they had been flown in from New York City to attend the event. Joining them were several administrators from the business school, including the associate dean, who served as facilitator.
It turned out that what transpired the rest of the evening was of no real significance to me. Far more important to me was the fact that I had been invited to observe a ritual held in the secluded space of a back room at a private men's club. From that vantage point, it dawned on me how important decisions were made in America—in posh rooms behind closed doors and not in the open spaces of democracy.
Why does this matter today? Now 40 years later, I am watching nervously as competing interests seek to exert control over the US democracy, not just in matters that affect them but in matters that affect the everyday functioning of democracy itself. In a debilitated country having a collapsed economy, much is at stake and for the most part all key decisions in this jockeying around affecting the future of this country are still being made "behind closed doors."
One group consists of warmongers and their military industrial complex. They are lobbying incessantly for more wars, whether in the Middle East, on the Korean Peninsula, or in Venezuela. Evidence of their machinations can be seen weekly in the mainstream media outlets.
Another group consists of elite international bankers. These individuals are promoting economic disarray, the imposition of a "One World" digital currency, and with this the ability to control and spy on human interaction around the world.
A third group, consisting of a handful of billionaires and health policy makers from Europe and the United States, is seeking to require mandatory vaccinations globally to combat Covid-19.
A fourth group consists of high tech leaders in the US who want to control the election process by introducing mandatory use of electronic voting to replace the age-old use of paper ballots that voters are accustomed to marking up in booths at tens of thousands of polling centers throughout America. Electronic voting, however, is very susceptible to manipulation and can put at risk the voting process needed to sustain a democracy. With the advent of electronic voting, the last bulwark of democracy may quietly slip away, never to return.
A fifth group is pushing for America to rebuild its domestic economy by quietly creating a parallel system of local community banks to exist alongside the failing London and New York mega banks and by rebuilding the manufacturing infrastructure inside the United States. This faction is often doing its work in seclusion and without fanfare but if successful, even in part, they may well bring back and give toehold to the return of democracy in the US
When all is said and done, each of the above interest groups is pushing for its own way of controlling the soul of America. The resulting outcome could be cataclysmic and will determine whether there is a modicum of democracy in the United States—or instead unabashed control of both money and government policymaking by one or two small factions "behind closed doors," just like I had witnessed so many years ago in the Locke-Ober Café.
My own heart wishes for an earlier time, and a democracy that was "by, for and of the people."
Gregory K. Tanaka is a foreign correspondent, an anthropologist and the author of Systemic Collapse and Renewal.
The opinions expressed here are those of the writer and do not represent the views of China Daily and China Daily website.