Companies leverage 5G solutions for smart cities
By Ma Si | China Daily | Updated: 2020-06-24 09:59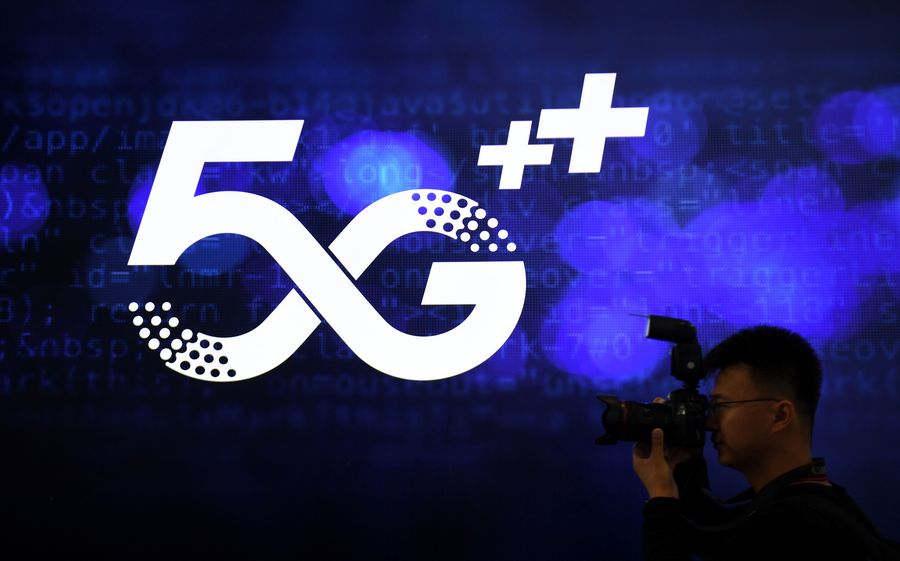 As the commercialization of 5G accelerates in China, more companies are exploring what smart cities will look like in the 5G era.
US chip giant Intel Corp, for instance, is teaming up with partners such as China Unicom to build a 5G smart park in Nanjing, capital of Jiangsu province, to offer a peek into the future of such smart cities.
"The future smart city must be data-centric and intelligently interconnected. So how to better capture, transmit, store and analyze data will be the core of the future," said Li Desheng, general manager of the China strategic cooperation and innovation business department of Intel.
Intel's advantages can be found in its hardware and software solutions which can meet demands of multiple scenarios. The company will adhere to open cooperation, create an innovative ecology and work with partners to create an intelligent future, Li said.
The company's project, the Future Technological Smart Center in Nanjing, aims to gather a wide range of domestic and foreign partners around artificial intelligence, internet of things, 5G, cloud computing and other technological innovations to explore what future cities will look like.
At this time, the Nanjing center is covered by 5G signals from China Unicom. More than 20 cutting-edge applications have been implemented, including a smart office, conference, retail, education, robots and multimedia visual interaction.
Shi Weiwei, deputy general manager of China Unicom's Jiangsu branch, said the company has offered cutting-edge computing solutions in the park on the basis of Intel's multiple technologies.
"Jiangsu branch of China Unicom actively participates in the planning and construction of the Nanjing future smart center, and aims to lead in the technological innovation and application of smart future cities," Shi said.
Intel said the Nanjing project is designed to build industry benchmarks, implement excellent solutions, and offer experience for the construction of smart cities and parks in the Yangtze River Delta region and even the entire country.
A Deloitte report said that China has already included the smart city initiative in its national strategy and made significant investments in these projects.
Both first-tier cities and small and medium-sized cities are home to smart city projects. The nation has formed many smart city clusters across the eastern and southern coastal areas of China, Deloitte said.
Deloitte senior partner Ma Jionglin said in an earlier interview that China is one of the most active countries in the world in building smart cities. With advances in urban management and the increasing emphasis on the work and lifestyle of people, smart cities will be entering a new stage of development.
Helping the construction of smart cities in China is part of Intel's wider push to participate in the nation's new infrastructure plans.
The US company has also unveiled its latest processors and additions to its hardware and software artificial intelligence portfolio. They were developed to help customers accelerate the development and use of AI and analytics' workloads which run in data centers, network and intelligent-edge environments.
Intel said the new 3rd Gen Xeon Scalable processors can make AI inference and training more widely deployable on general-purpose central processing units for applications that include image classification, recommendation engines, speech recognition and language modeling.
AI and analytics open new opportunities for customers across a broad range of industries which include finance, healthcare, telecom and transportation.
Market research company International Data Corp predicts that by 2021, 75 percent of commercial enterprise apps will use AI.
By 2025, IDC estimates, roughly a quarter of all data generated will be created in real time, with various internet of things devices creating 95 percent of that volume growth.