Kiribati president greeted on reelection
By Mo Jingxi | China Daily | Updated: 2020-06-29 07:28
President Xi Jinping has congratulated Taneti Maamau on his reelection as Kiribati's president and pledged to keep promoting China's relationship with the Pacific island country and bring more benefits to the two peoples.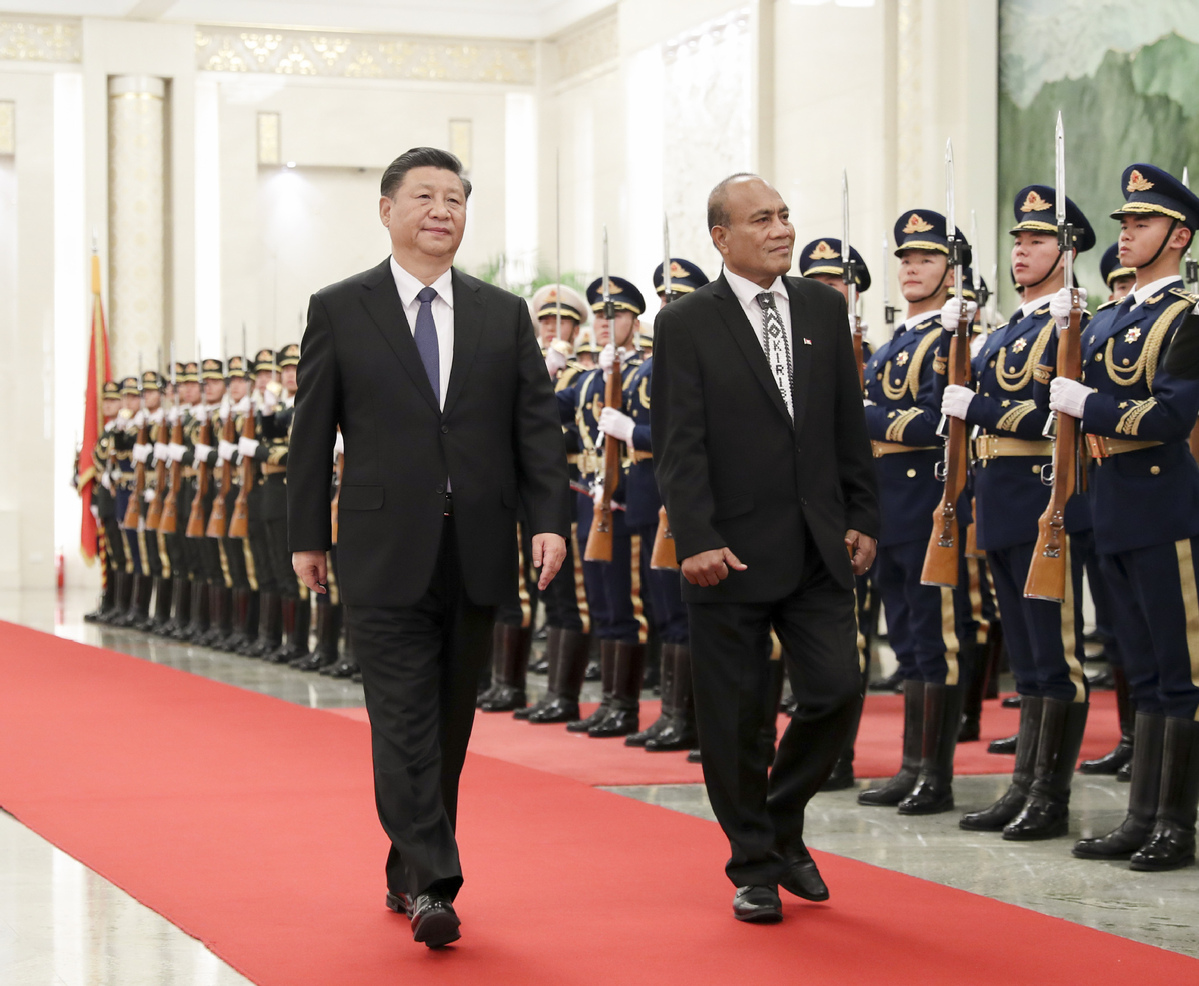 In a message sent to Maamau on Friday, Xi said bilateral ties have developed rapidly since September when the two countries resumed diplomatic relations, and good results have been achieved in exchanges and cooperation in all areas.
He recalled Maamau's state visit to China in January, saying that they had held a fruitful meeting.
In the joint fight against the COVID-19 pandemic, China and Kiribati have been supporting and assisting each other and this is another display of the friendship between the two peoples, Xi said.
The president noted that he values developing China-Kiribati relations and is ready to work with Maamau in pushing forward bilateral ties to a new level to better benefit the two countries and their people.
Maamau, who won his first presidential term in March 2016, was sworn in as president for his second term on Wednesday. He will also continue his role as the country's foreign minister.
Last year, State Councilor and Foreign Minister Wang Yi and Maamau signed a document to restore diplomatic relations between the two countries on the sidelines of the 74th session of the United Nations General Assembly at the UN headquarters in New York.
China and Kiribati signed a memorandum of understanding on jointly building the Belt and Road during Maamau's visit in January.