Honest reflection: Artist uses glass to record life's precious moments
womenofchina.cn | Updated: 2020-06-29 10:07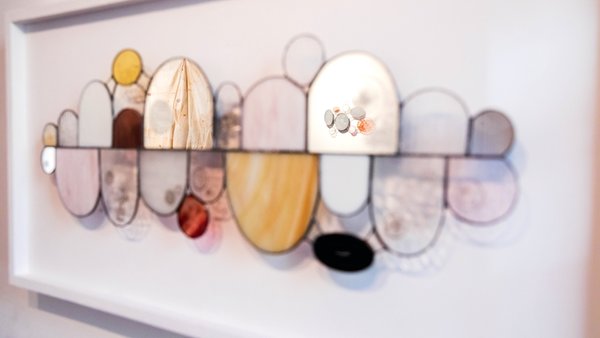 Artist's Bio
Du Meng lives and works in Beijing. She was born in 1986, and she graduated in 2008, with a bachelor's degree in visual communications, from the School of Design, under the Central Academy of Fine Arts. In 2013, she completed her master's degree at the School for American Crafts, under Rochester Institute of Technology. She was an artist in residence and Adjunct Professor at the university between 2013-2016. She received the "honorable mention" at the International Exhibition of Glass Kanazawa, held in Japan in 2016. She was named the 2018 "Saxe Emerging Artist" during the lecture presentation of the 48th Glass Art Society Conference, held in Italy.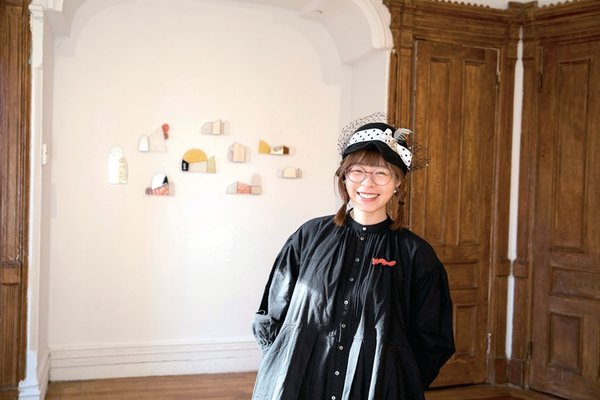 Ten years ago, Du Meng moved from Beijing to New York, and then she began studying the art of glass — from scratch — at Rochester Institute of Technology. She was the first Chinese student enrolled in the university's glass program. In 2016, Du returned to China and became an independent glass artist. The young woman, who is regarded by many to be good at "telling stories via glass," uses her works to record the precious memories and experience by she and the people around her.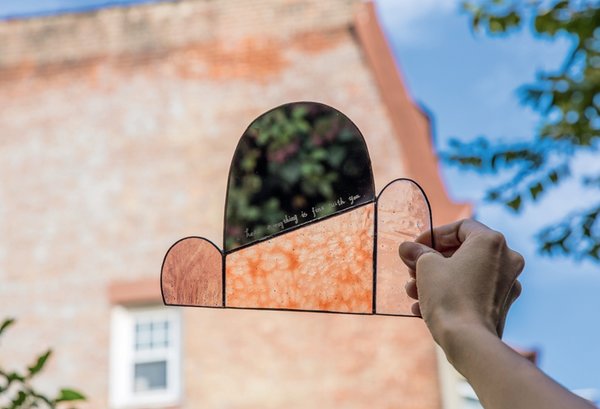 In early 2019, Du's grandmother passed away. One of Du's friends also had a sad experience, which inspired Du to think about the emotional bonds between people and their loved ones. She created a series of "letters" from sheet glass. "When you hold the glass and let sunlight shine through it, you will see the glass reflecting images about your surroundings," Du says. The series of specially made "letters" was displayed in her latest exhibition. Du's latest solo exhibition, Embers, opened at New York-based Fou Gallery, in the United States, near the end of November 2019. Talking about the exhibition's theme, and her works displayed at the exhibition, Du told Women of China, "I visited Lybster, a city in northern Scotland, to attend a conference in August 2018. The place was so wide and open, which gave me a seemingly 'boundless' field of vision, and made me feel quiet." Also in 2018, Du visited the Royal Academy of Fine Arts of Latvia, in December. She was impressed by the marvelous windows, decorated with colored Stain glass, in the academy's old building. She started to consider the possibilities of creating something from sheet glass.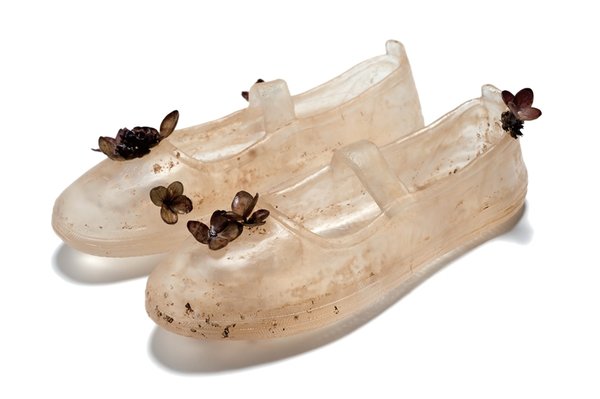 One decade ago, Du coped with a series of hardships after she began studying, with very little foundation, in the glass program in Rochester. She was lonely and homesick. She made several glass figures of a girl who lowered her head and kept her eyes closed. "I received a long letter from my professor, who watched my works and said he could feel that I had gained a lot from my class after one year of studies," Du recalls. She was touched and encouraged by her professor's feedback.
For her graduation exhibition, in 2013, Du displayed glass works that showed images she had often seen during her childhood in Beijing, such as white cloth shoes, swallows and begonia flowers. Her works won praise from her teachers and classmates.
Between 2014 and 2016, Du created many works when she was an artist in residence in Rochester. One Day, a set of glass figures of five girls, was the last work she completed before she moved back to China. The five girls form a circle. If you look at them from clockwise, and from the girl standing first from left, you will find the patterns on the girls' dresses gradually fade away, but that more and more leaves and flowers grow on the girls' bodies. The leaves and flowers represent the things that inspired Du during her years overseas.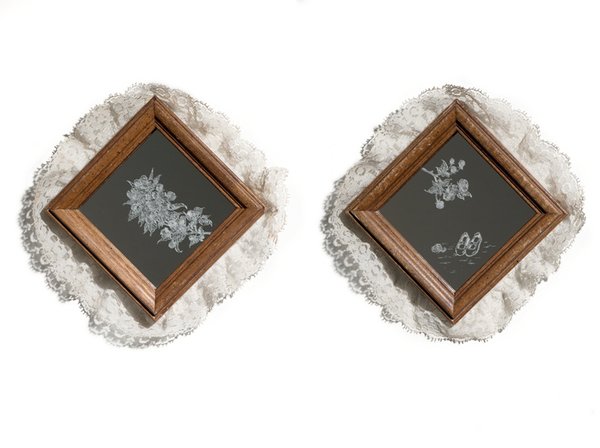 Du spent a year working in a glass manufacturing plant in Nanxun, an old town in East China's Zhejiang Province, after she returned to China. She started to combine glass with other materials when she created works. "If people are curious about my works, and if they ask why I have made glass in this way, I think it will be more helpful for them to develop an interest in glass, and in the art of glass," Du says.
Photos supplied by Du Meng and Fou Gallery