Worst point of crisis passed, says Lagarde
By JULIAN SHEA in London | China Daily Global | Updated: 2020-06-30 09:28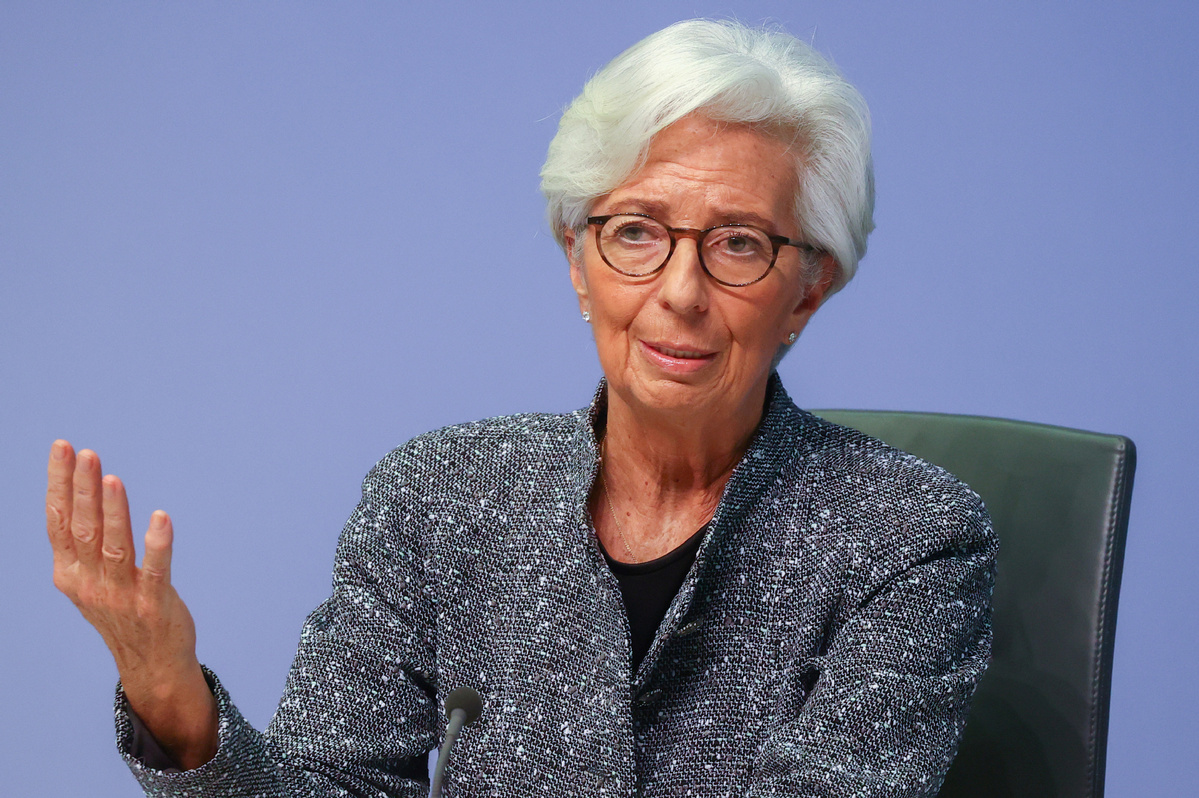 ECB warns recovery will be 'restrained' with some sectors harmed 'irremediably'
European Central Bank President Christine Lagarde has said she thinks that the world has passed the worst point of the novel coronavirus outbreak but has warned that the global economy will look very different whenever it recovers, and the whole experience might be "transformational".
Speaking during the online Northern Light Summit, Lagard said central banks had responded well to the challenges posed by the pandemic, but that financial institutions needed to use all the tools at their disposal to help the world get back to something approaching normality.
"We probably have passed the lowest point and I say that with some trepidation because of course there could be a second wave," she said, adding that it in the post-virus world, "it is likely that trade will be significantly reduced" and "we need to be extremely attentive to those that are most vulnerable".
According to the European Central Bank, or ECB, gross domestic product in the eurozone fell by 16 percent in the first two quarters of this year, but it expects growth to recover as economies emerge from lockdown. The estimated contraction figure for 2020 as a whole is 8.7 percent, followed by a rebound of 5.2 percent next year, and 3.3 percent in 2022. However, Lagarde cautioned, the recovery "is going to be incomplete and might be transformational".
"I would characterise it as sequential and restrained," she continued. "The amount of household savings we have seen in the euro area - these savings were partly forced and they will go back up now that shops are open, but there is also some precautionary saving."
It is not just home economics where the impact will be felt, as she warned that some entire sectors might find their importance challenged.
"We are not going to return to the ex-ante status quo," she said. "We will not travel as much, so the airline industries, the hospitality industries, the entertainment industries are going to come out of this recovery process in a different shape and some will probably be hurt irremediably."
Heads of government within the eurozone remain divided over the best way forward to bring about economic recovery, and will have a face-to-face meeting on the subject in Brussels on July 17.
In May, the European Commission put forward a plan to raise 750 billion euros ($846 billion) through grants and loans, and while Lagarde admitted that divisions over the issue were unlikely to have disappeared before the Brussels meeting, she paid tribute to the way joined-up thinking had taken place during in the eye of the pandemic storm. "For once, monetary policy and fiscal policy are working hand-in-hand," she said.