Director's lens focuses on lessons of history
By Xu Fan | China Daily | Updated: 2020-07-02 06:16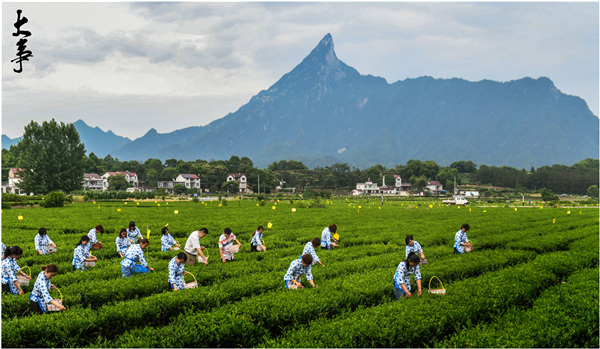 A highlighted project backed by Anhui provincial government to mark China' s commitment to building a moderately prosperous society in all respects, the film turns the lens to the grassroots efforts of cadres to help locals escape poverty.
Starring veteran actor Zhang Guangbei, known for hits such as Romance of the Three Kingdoms and Drawing Sword, Great Things recounts a simple yet heartwarming story.
A stubborn villager, portrayed by Zhang, is reluctant to be relocated from his decrepit home on Dabie Mountain to a more convenient neighborhood near the foot of the mountain, as a part of local government's effort to alleviate poverty. Thanks to a persistent and patient official, he is persuaded to move, unraveling a secret that has been hidden for more than seven decades.
The female lead is played by Yun Lan, a debutant actress who was selected from more than 20 candidates.
The movie was scheduled to start shooting in early February, but was postponed until April due to the COVID-19 outbreak in Hubei province.