Big advertisers start monthlong Facebook boycott
By SCOTT REEVES in New York | China Daily Global | Updated: 2020-07-02 11:22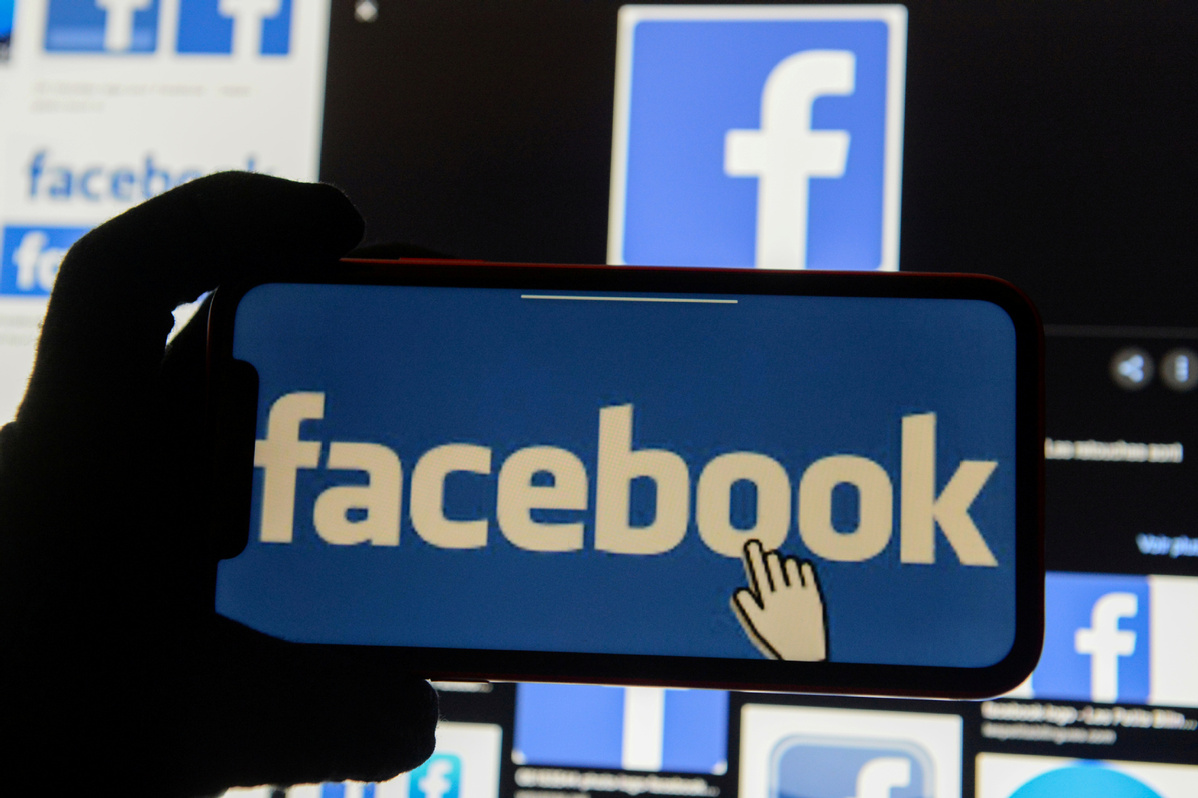 Concern over Facebook's alleged failure to combat what critics see as "hate speech" kicked off a monthlong boycott Wednesday by some of the social network's largest advertisers.
Facebook compiles detailed information on its 1.69 billion users worldwide, which allows advertisers to efficiently target prospective customers. Last year, the company took in about $70 billion in advertising revenue.
"Let's send Facebook a powerful message: Your profits will never be worth promoting hate, bigotry, racism, anti-Semitism and violence," Stop Hate for Profit, a New York-based group and organizer of the boycott, said on its website.
The group includes the Anti-Defamation League, NAACP, Sleeping Giants, Color of Change, Free Press and Common Sense. It urged companies to "pause advertising" on the social networking website for the month of July.
In a statement, Carolyn Everson, vice-president of Facebook's Global Business Group, said she has discussed the boycott with advertisers and explored ways to improve how it monitors content.
"We respect any brand's decision, and remain focused on the important work of removing hate speech and providing critical voting information," she said. "Our conversations with marketers and civil rights organizations are about how, together, we can be a force for good."
According to Stop Hate for Profit's website, about 100 companies have joined the campaign, including Adidas, Ben & Jerry's, Chobani, Clorox, Coca-Cola, Denny's, Ford, Honda, Microsoft, Patagonia, Target, Unilever and Volkswagen.
"Facebook remains unwilling to take significant steps to remove political propaganda from its platform," Derrick Johnson, the NAACP's president and CEO, said in a statement.
"It's clear that Facebook and its CEO, Mark Zuckerberg, are no longer simply negligent, but in fact complacent in the spread of misinformation despite the irreversible damage to our democracy. Such actions will upend the integrity of our elections as we head into 2020. We will not stand for this."
But the NAACP and other organizers of the boycott offered no examples of "misinformation" and no details of alleged voter suppression.
Coca-Cola took the boycott further and said it would pause for at least 30 days ad spending on all social media sites, including Facebook, Instagram, Twitter, YouTube and Snap.
"There is no place for racism in the world and there is no place for racism on social media," James Quincey, Coca-Cola's CEO, said in a statement.
In a post discussing the issue, Zuckerberg said the company will label posts that violate its policies but allow them to appear on Facebook because they are newsworthy.
He stressed that artificial intelligence flags about 90 percent of "hate speech" for removal, but didn't define the term or cite examples.
"A handful of times a year, we leave up content that would otherwise violate our policies if the public interest value outweighs the risk of harm," he said.
"Often seeing speech from politicians is in the public interest, and in the same way that news outlets will report what a politician says, we think people should generally be able to see it for themselves on our platforms. We will soon start labeling some of the content we leave up because it is deemed newsworthy so people can know when this is the case."
Brayden King, professor at Northwestern University's Kellogg School of Management, said boycotts receiving intense media coverage can damage a company's reputation.
He reviewed 133 boycotts launched between 1990 and 2005, and found that the stock price of the targeted company dropped about 1 percent for each day the boycott received national coverage.
But King found that only about 25 percent of boycotts that receive some national news coverage lead the targeted company to make concessions.
He said it's a myth that boycotts are expressions of grassroots movements. The larger, more widely known and better organized the group launching the boycott is, the more likely it is to be effective.
"In more recent years, as the companies have come to rely extensively on image and reputation, the importance of reputation and positive media coverage appears to have changed the mechanism of a boycott's greatest influence, thus making it an attractive tactic for movement of all types," King said in a research paper.
In 2018, some advertisers boycotted Facebook following disclosure that Cambridge Analytics had used the social media website's data to target 50 million voters without their permission during US President Donald Trump's 2016 campaign.
David Chartier a Chicago-based freelance writer, tweeted at the time, "You can and arguably should #DeleteFacebook."
Little changed. Facebook promised new safeguards to protect users' data, and the company continued to expand.
On Wednesday, Facebook's stock gained $10.48 a share, or 4.62 percent, and closed at $237.55. The 52-week high is $245.18.