Duty-free shops in Hainan provide steep discounts
By Sun Chi | chinadaily.com.cn | Updated: 2020-07-02 12:00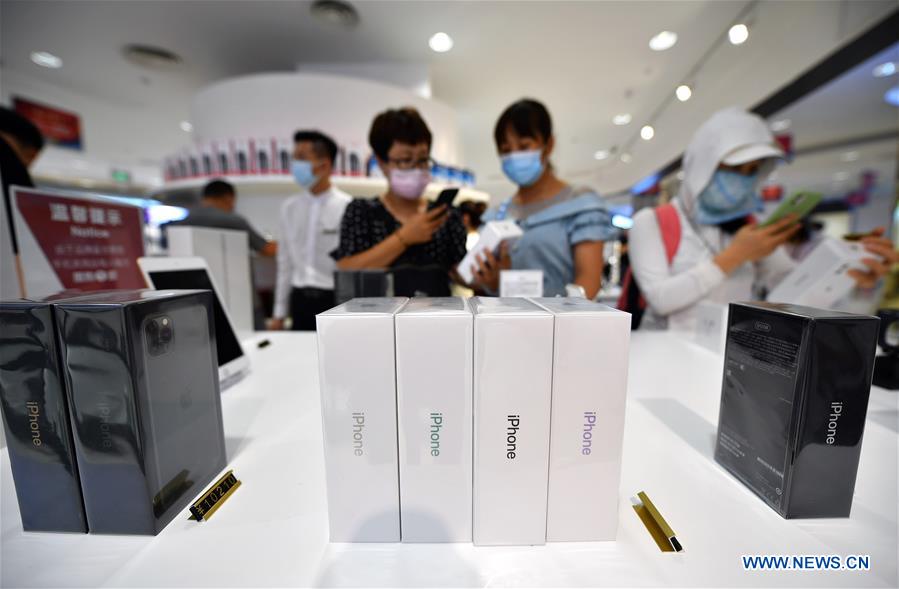 An iPhone 11 Pro Max with 512GB storage is priced at 10,210 yuan ($1443.69) in the duty-free shops in Hainan on Thursday — 2,489 yuan lower than Apple's official price — as new regulations for duty-free shopping in the free trade port are put into effect, the National Business Daily reported.
According to the Wednesday notice issued by the Ministry of Finance, General Administration of Customs and the State Taxation Administration, the duty-free shopping quota has improved from 30,000 to 100,000 yuan per year per person. The number of types of duty-free goods has expanded from 38 to 45, among which cellphone, tablet, alcoholic beverage and tea are new inclusions. In addition, the 8,000-yuan duty-free limit for a single commodity is abolished.
Most types of duty-free goods including watches, cosmetics, health-care food, bags and suitcases have no limit for purchasing number or amount except for cosmetics (30 pieces per person), cellphones, car-mounted phones and wireless telephones (four per person), and alcoholic beverage (1,500 milliliters).
"Different models have different prices. The duty-free price of this iPhone 11 Pro is over 2,000 yuan cheaper than the official price. This model of Huawei's smartphone is around 300 yuan cheaper after duty free," said Zhang Kaiyang, a salesperson at the duty-free shops, while answering customers' questions.
The bonus of duty-free shopping for this round is big, said He Daixin, deputy director of the Financial Research Office of the National Academy of Economic Strategy at CASS, adding storegoersare allowed to buy more types of goods. Some single and high-value commodities will likely see a sales increase. The researcher deemed the upgraded regulation as conducive to boosting domestic demand.
In the wake of the opening regulations advanced, the duty-free market will be further boosted, according to a report from Dongxing Securities.