Police investigate P2P lender
By JIANG XUEQING | China Daily | Updated: 2020-07-06 09:06
Company that raised $45 million in IPO accused of illegally collecting savings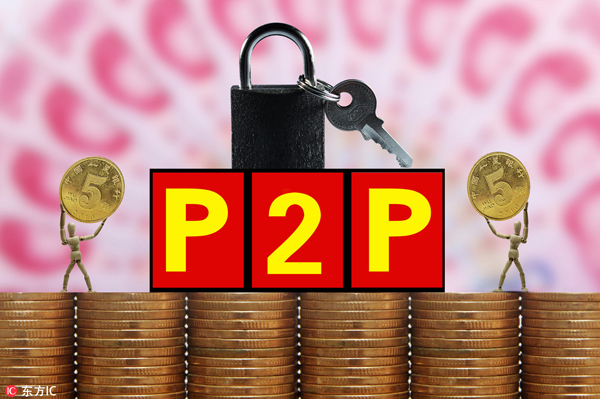 A peer-to-peer lending platform based in Hangzhou, Zhejiang province, is under investigation as China steps up efforts to reduce financial risks and crack down on P2P lending and illegal fundraising.
The police are investigating Weidai, an automobile-secured loan platform for small Chinese businesses that is suspected of illegally collecting public savings, the Shangcheng district branch of the Hangzhou public security bureau said on its Sina Weibo social media account on Saturday.
Since it began operations in 2011, Weidai has focused on transforming used automobiles, a type of nonstandard collateral, into investable assets to provide accessible credit for China's small and micro-sized enterprises, and connecting borrowers with institutional funding partners through its platform, the company said on its website.
It raised $45 million in an initial public offering on the New York Stock Exchange on Nov 15, 2018.
The company announced on May 31 that it would withdraw from peer-to-peer lending, the practice of lending money to individuals or businesses through online services that match lenders with borrowers, by June 30 due to relevant national policies and the latest trends in the peer-to-peer lending industry.
China will continue to remedy risks in peer-to-peer lending and other types of internet financial activity, and resolutely ban online institutions that are illegally engaged in financial activities, a China Banking and Insurance Regulatory Commission spokesperson said on June 4.
Financial industry experts said China's financial risks are generally under control.
As of March 31, there were 139 peer-to-peer lending platforms still running, down 86 percent from the beginning of last year. During the same period, the outstanding loan balance of P2P firms declined 75 percent, the number of lenders dropped 80 percent and the number of borrowers fell 62 percent.
Nearly 5,000 firms have exited P2P lending since China started rectifying internet financial risks, which have decreased continuously since the beginning of last year, the country's internet financial risk and peer-to-peer lending risk rectification work leadership groups said at a teleconference in April.
Weidai has not offered new loans for subscription by online investors since February. In its 2019 financial results announcement on May 27, the company said that in an effort to reinforce investor confidence and accelerate their investment return, it had entered into collaboration arrangements in April with certain companies providing asset management services, pursuant to which its online investors have the option to transfer their rights to loans on its platform to those companies and receive repayment of principal and interest in 18 months.
The company said its net revenue dropped by 14.2 percent from 2018 to 3.36 billion yuan ($475 million) in 2019, primarily due to a decrease in loan service fees. The net income attributable to its shareholders was 253.61 million yuan last year, down by 58 percent from 2018.