Country's investment in railway projects on track to meet target
By Wang Keju | China Daily | Updated: 2020-07-06 09:13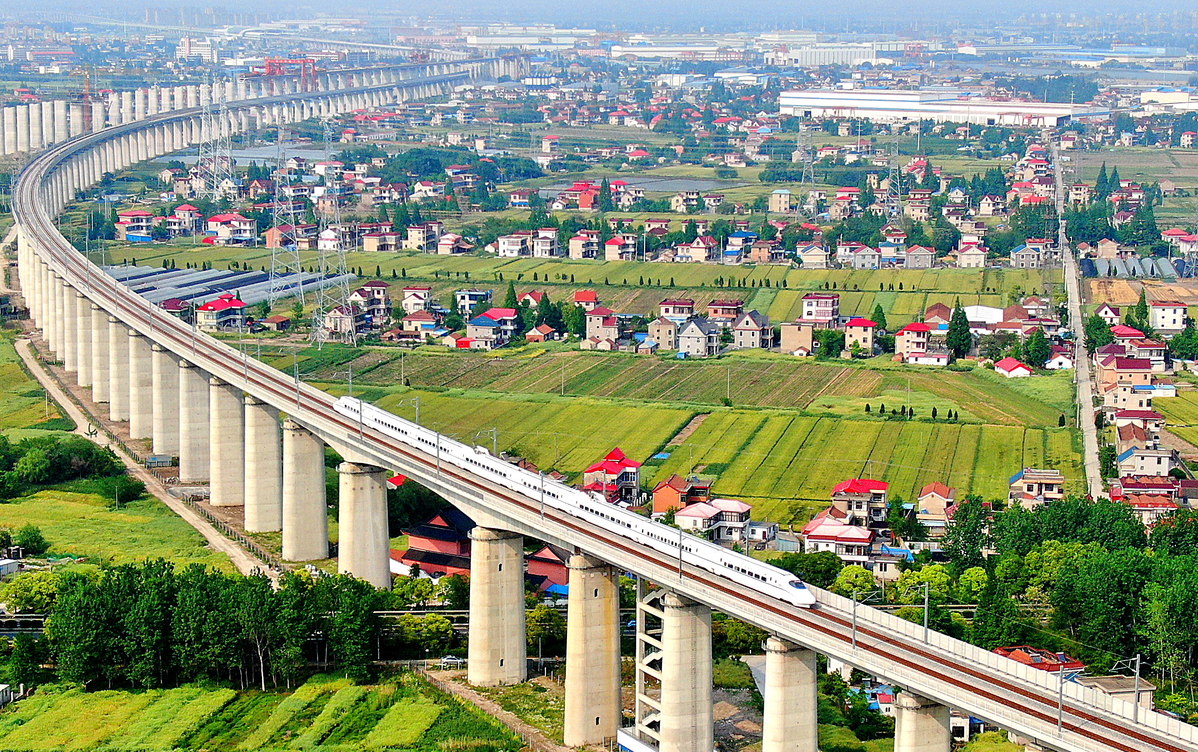 China is on track to meet its annual railway investment target, with fixed-asset investment in the sector up 1.2 percent year-on-year to 325.8 billion yuan ($46.1 billion) in the first half of this year, the country's railway operator said.
Reeling from the impact of the novel coronavirus outbreak, national railway investment tumbled 21 percent year-on-year in the first quarter to 79.9 billion yuan, the China State Railway Group said on Sunday.
But it increased investment in the second quarter and sped up the construction of new railway projects, with quarterly investment rising to 245.9 billion yuan, up 11.4 percent year-on-year.
The extra investment in the second quarter made up for the first-quarter deficit, the company said.
In December, the Ministry of Transport said China would spend at least 2.7 trillion yuan on transport infrastructure projects this year, with 800 billion yuan going to the railway sector.
China State Railway Group said it had faced labor shortages, an insufficient supply of raw materials and logistics problems due to the pandemic, but had overcome the difficulties and resumed construction of all railway projects.
Six new projects have begun scheduled operations, including the high-speed line linking Hefei, Anhui province, with Hangzhou, Zhejiang province, and the rail route connecting Nantong, Jiangsu province, with Shanghai, it said.
The Qinghai section of the line between Golmud, Qinghai province, and Korla, Xinjiang Uygur autonomous region, also started operation, it said, adding that the new lines will further improve the country's railway network and be of great significance in boosting regional economies and eradicating poverty.
In the first six months of the year, 1,178 kilometers of new railway lines had been put into operation, including 605 km of high-speed lines, the company said.
More lines will become operational in the second half of the year, including a high-speed line between Yinchuan, Ningxia Hui autonomous region, and Xi'an, Shaanxi province, and a line linking Beijing and Xiongan New Area in Hebei province, it said.
The company said China plans to build at least 4,400 km of new railway lines this year, including 2,300 km of high-speed lines. Those targets exceed the 4,000 km of new lines and 2,000 km of high-speed lines it announced at its annual work conference in early January.