SenseTime begins construction of supercomputing center
By He Wei in Shanghai | chinadaily.com.cn | Updated: 2020-07-08 10:47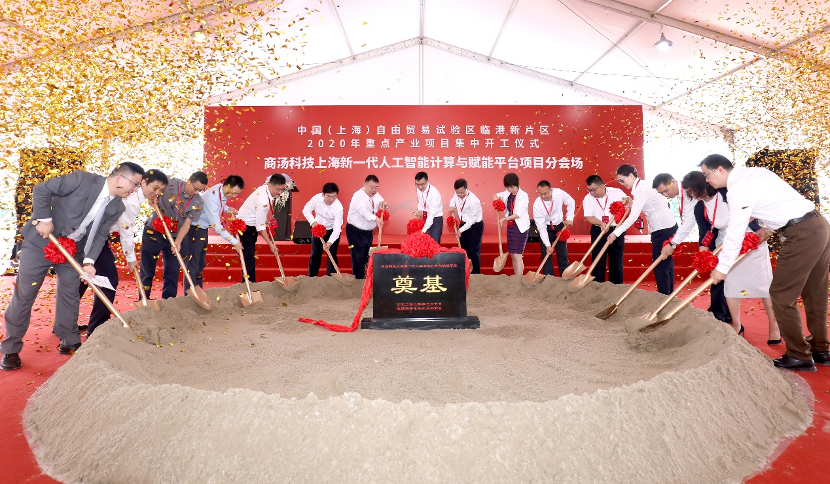 Leading Chinese artificial intelligence company SenseTime kicked off the construction of a "New Generation Supercomputing Center" in Shanghai on Tuesday, hoping to leverage the city's ambition of becoming a global science and technology innovation center.
Located in Shanghai's Lingang Special Area, the facility is designed to improve the capability of SenseTime's supercomputing power and the iteration efficiency of its proprietary algorithms. It is scheduled to begin operations by the end of 2021.
"The infrastructure project is in line with SenseTime's strategy to build a best-in-class artificial intelligence infrastructure for all industries," said Xu Li, co-founder and CEO of SenseTime. "We hope to empower various industries and drive growth in the global economy, society and humanity for a better tomorrow."
The center will create a supercomputing platform that is based on a deep-learning framework developed by SenseTime and will offer highly customized and integrated AI solutions to customers from the healthcare, education, transportation and entertainment industries.
"Today's groundbreaking ceremony marks an important task in Shanghai's action plan for the new infrastructure construction, as well as an important measure in implementing AI development in Shanghai," said Zhang Ying, vice-director of Shanghai Commission of Economy and Informatization.
SenseTime has supercomputing centers in Shanghai, Beijing, Shenzhen, Hong Kong, Tokyo and Singapore.