British govt nominates Liam Fox for WTO role
By EARLE GALE in London | China Daily Global | Updated: 2020-07-10 09:22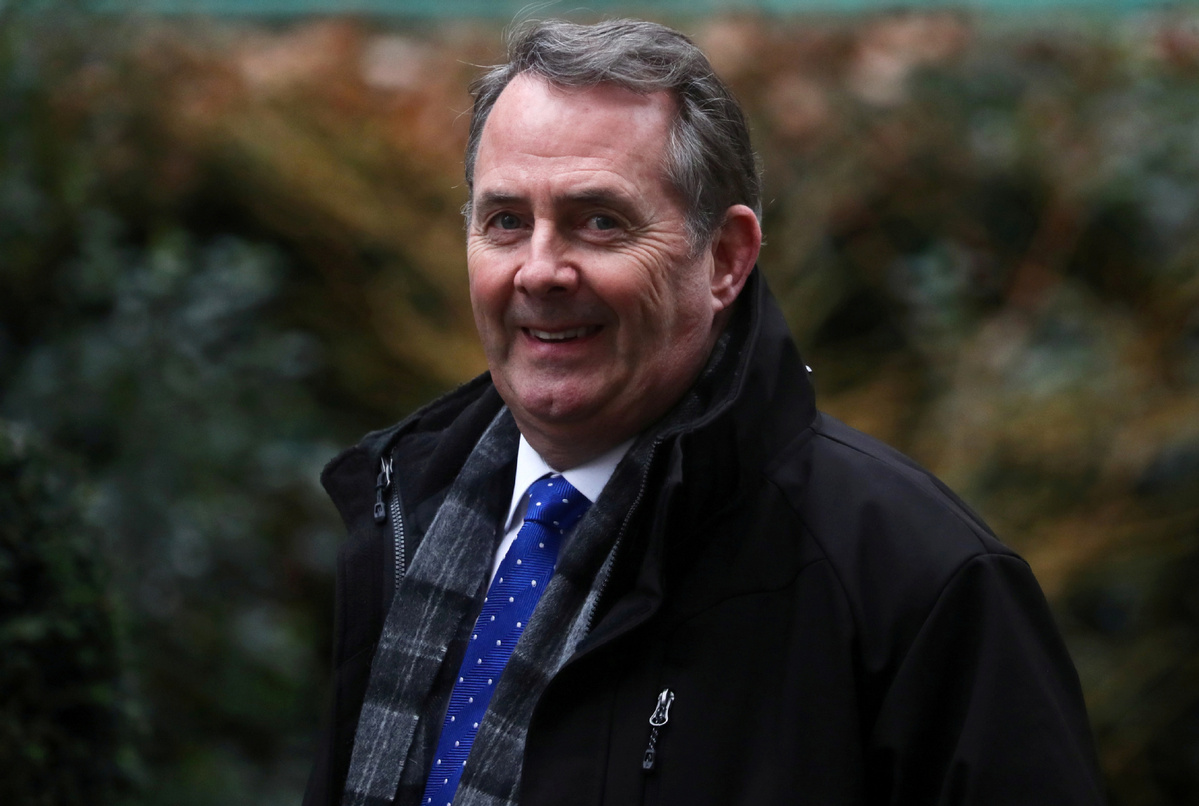 Former international trade minister is poor candidate, claims Labour Party
The United Kingdom wants a former British government minister to lead the World Trade Organization when Brazilian Roberto Azevedo steps down as director-general at the end of August.
Prime Minister Boris Johnson said in his letter of recommendation to the WTO that Liam Fox would be a "passionate advocate of multilateralism", the BBC reported. Johnson said he would also bring a detailed knowledge of global trading to the table.
But the UK's main opposition, the Labour Party, dismissed Fox, who served in Conservative Party governments as secretary of state for international trade between 2016 and 2019 and as secretary of state for defense from 2010 to 2011, as a poor choice.
Emily Thornberry, the shadow international trade secretary, said it was hard to fathom why Johnson nominated Fox, given that the prime minister fired him from Cabinet as soon as he became national leader.
"There will be little trust in somebody who promised so much in regards to Britain's future trade, yet delivered so little," the broadcaster quoted her as saying, in allusion to Fox's insistence that the UK would easily negotiate free-trade deals after it left the European Union.
Britain's Daily Mail newspaper noted that the Labour Party hoped one of its former ministers-Peter Mandelson-would be the UK's candidate. The paper said Downing Street was close to supporting Mandelson but backed away because he was "too pro-EU".
Fox, who is well known for his anti-EU opinions, said he will aim to keep the WTO "relevant and vibrant" if he lands its top job.
He added: "We must ensure that global trade works for everyone."
Liz Truss, who replaced Fox as international trade secretary last year after Johnson fired him, said in a tweet he would be a "fierce champion of free and fair trade" and "an advocate of multilateralism and someone able to get things done".
But the Mirror newspaper noted he is not without controversy and highlighted Fox being forced to resign as defense minister in 2011 after it became known that he had allowed a close friend without security clearance to accompany him on at least 18 foreign trips and sit in on government meetings.
So far, WTO member nations have nominated eight candidates for the director-general position.
The Geneva-based organization that was established in 1995 to facilitate trade between its 162 member-territories will select its next director-general during voting later this year. Ironically, the EU is a member of the WTO and will be among those casting a vote on who should replace Azevedo. The EU has not put forward a candidate of its own but is unlikely to support Fox because of his past anti-EU comments.