Chinese experts invaluable in helping Ireland
By Wang Mingjie in London | China Daily Global | Updated: 2020-07-15 03:32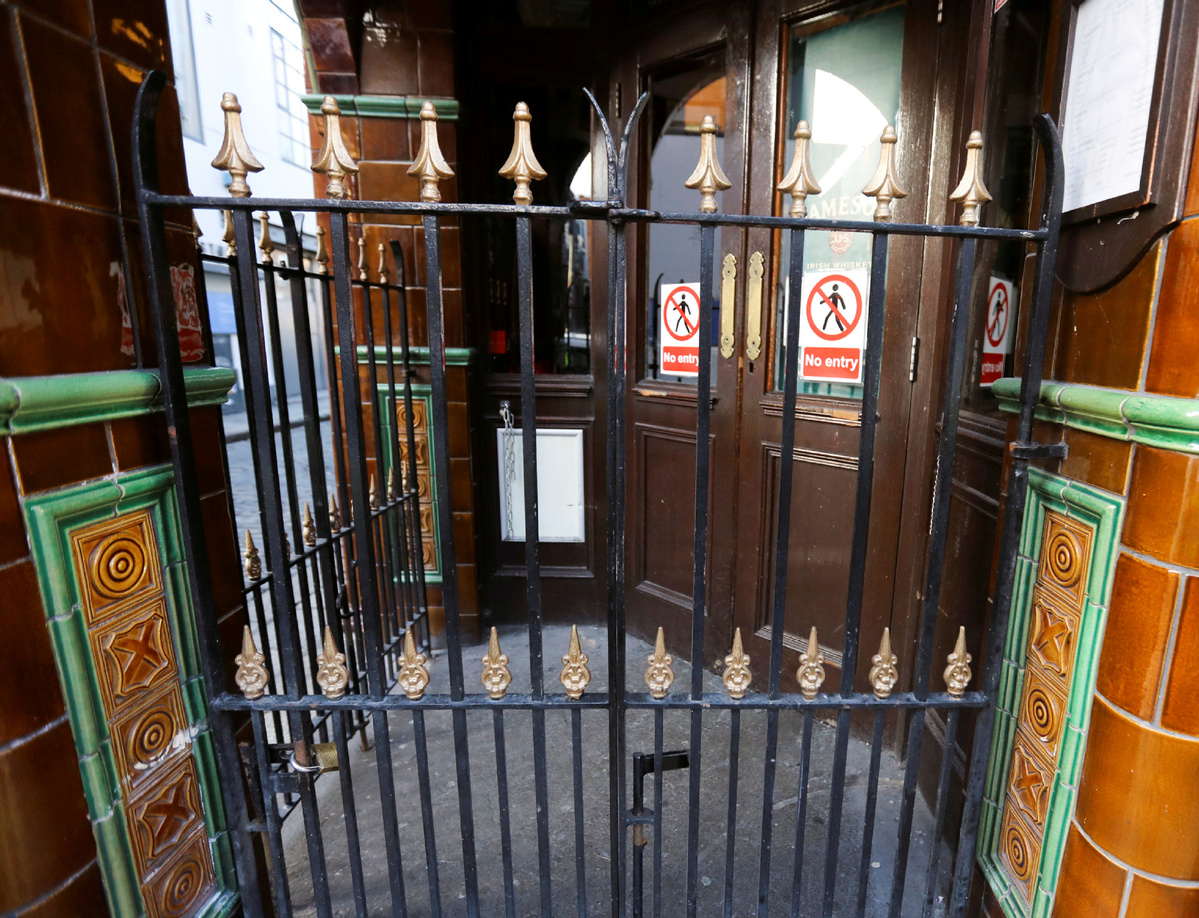 The knowledge and experience shared by Chinese medical practitioners during the early days of the novel coronavirus outbreak in Ireland was "instrumental" in that nation's response to COVID-19 and has helped save many lives, according to an Irish respiratory consultant.
Oisin O'Connell, a doctor at the Bon Secours Hospital in Cork, was among the organizers of teleconferences in March involving more than 50 medical staff from the Second Affiliated Hospital and First Affiliated Hospital in Zhejiang University in Hangzhou and colleagues in Ireland.
The conference was attended by respiratory, infectious diseases, and intensive care experts from each of the six national medical universities in Ireland, as well as intensivists from Oxford University.
The Chinese experts, who had been assisting hospitals in Wuhan during the early outbreak there, shared a 140-page translated COVID-19 handbook on how to manage and subtype various COVID-19 sub-patterns, as well as progression and management strategies for novel coronavirus patients, both in hospital and in the community.
This knowledge was then shared at a national conference organized by the Royal College of Physicians of Ireland, providing the opportunity for all Irish COVID-19 experts to hear the early advice from the Chinese medical experts.
"Literally, it was the timing that we got the advice and resource (from China) in the way that we could share the information nationally was incredibly important that Ireland was so successfully able to strongly suppress and almost eliminate the virus," O'Connell said.
Ireland recorded fewer than 25,700 cases and had a death toll of below 1,750.
O'Connell said: "The advice, the teachings and the lessons that are learnt (from the Chinese experts) were instrumental in managing patients early in March, specifically in the case of Mary, as there were no studies available at the moment."
Mary Sullivan, a woman in her 70s, was admitted to the Bon Secours Hospital on March 12. She met a very specific COVID-19 pattern that the Chinese medics had presented, and benefitted strongly from three specific therapies they advised for intensive care unit patients that include a role for steroids, high-dose blood thinners, and attention to overactive inflammatory pathways, said O'Connell, who was one of Sullivan's consultants.
She recovered after spending 98 days in intensive care, of which 79 were on a ventilator life-support machine, record in Ireland and likely one of the longest stays on a ventilator in Europe.
O'Connell said: "The strategies that were shared by the consultant experts in Zhejiang were extremely useful in the management of this lady's care."
He explained that Sullivan had an extremely unusual pattern of exaggerated inflammation affecting her body and, with the advice offered by the Chinese, the team treating her used a very specialized medication called Toculizumab, which was repurposed from the treatment of rheumatoid arthritis.
"Also, she had overactive clotting in her body, both in her heart and in all blood vessels in the body," O'Connell said. "We had got the advice that this is typical in COVID patients that they get exaggerated clotting and as a consequence of that, they gave us advice on blood thinning regimes that was extremely successful.
"So, I am extremely confident that the advice we got in March, which now has international evidence backing each of these subsets of the overactive inflammation, the importance of the steroids, the various strategies used in intensive care and ventilation, … as well as the importance of blood-thinning medication is extremely important in managing this lady's case."
With the success of such international collaboration in healthcare management, O'Connell said medical education and physician training programs should be added to the areas in which Ireland and China collaborate in the future.