Meat plants told to step up coronavirus precautions
By Wang Xiaoyu | chinadaily.com.cn | Updated: 2020-07-23 18:34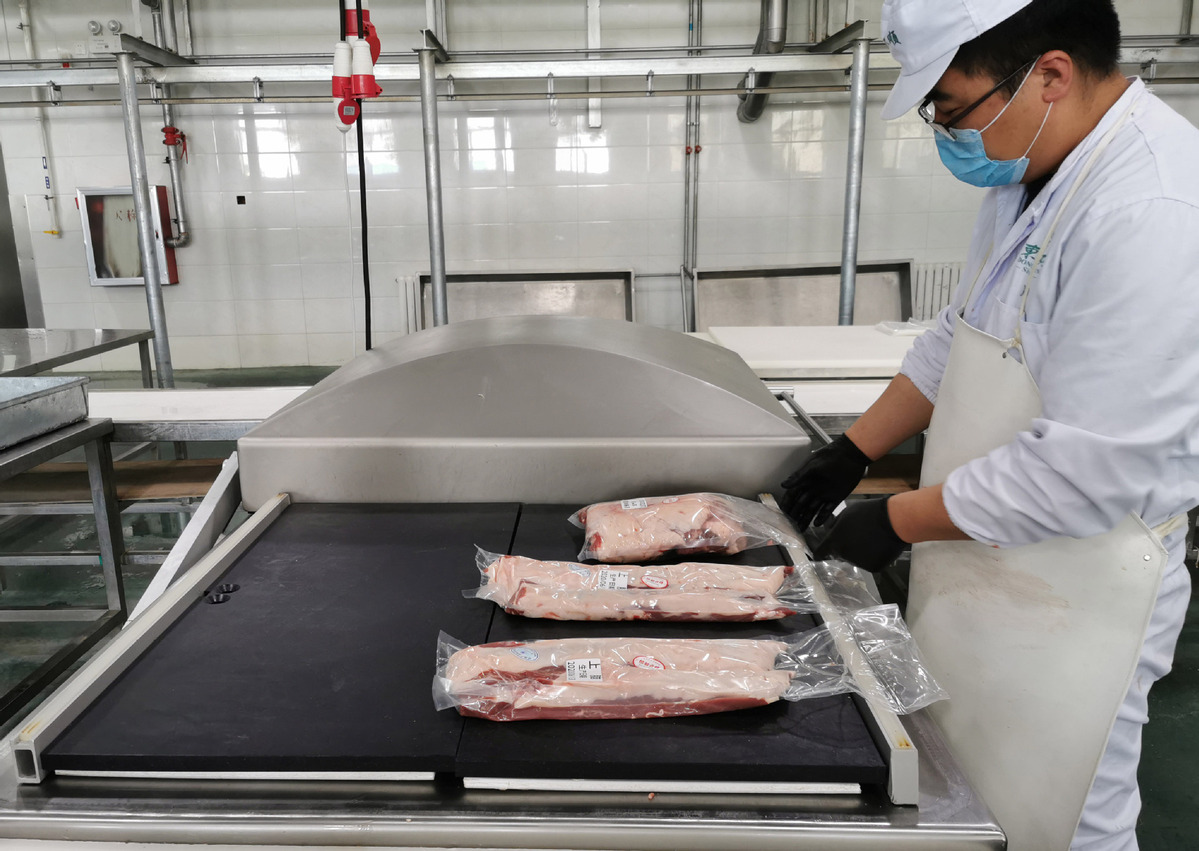 The National Health Commission has ordered meat processing plants in China to clearly identify the sources of their poultry and livestock and only receive imports that have obtained certificates showing negative nucleic acid test results for the novel coronavirus.
Meat producers are also required to step up cleaning and disinfecting measures on shipping vehicles, storage areas, packaging and other facilities and equipment involved, the commission said in a guideline released on Thursday.
Such enhanced precautions are needed nationwide in response to the discovery that meat processing factories, which are often crowded, cool and enclosed, may pose a higher risk of spreading the virus, the commission said in a release explaining the guideline.
Some meat processing enterprises in Germany and the United Kingdom recently reported clusters of infections.
"The new guideline is issued to enhance vigilance of meat processing businesses and improve their disease control capabilities," the commission said.
According to the guideline, meat producers in medium- and high-risk areas must take five samples a day from each of their slaughtering, dissecting and packaging operations for novel coronavirus tests.
Those in low-risk areas must conduct tests on environmental samples at least once a week.
Workers at meat processing plants should keep at least one meter apart from each other while implementing personal protective measures, including wearing masks and thoroughly washing hands.
Factories where traces of the virus are detected should immediately launch emergency plans under the guidance of disease control officials, sealing off affected products, disinfecting workplaces and screening staff members who might have been exposed to the virus.
Facilities where infections are confirmed will be shut down temporarily and workers identified as suspected cases or close contacts should undergo medical observation. Their workplaces or dormitories should also be closed off, the guideline said.