Trumped-up US claims about China's TikTok all part of Washington's acrimonious trade war
By Harvey Morris | China Daily Global | Updated: 2020-07-29 09:57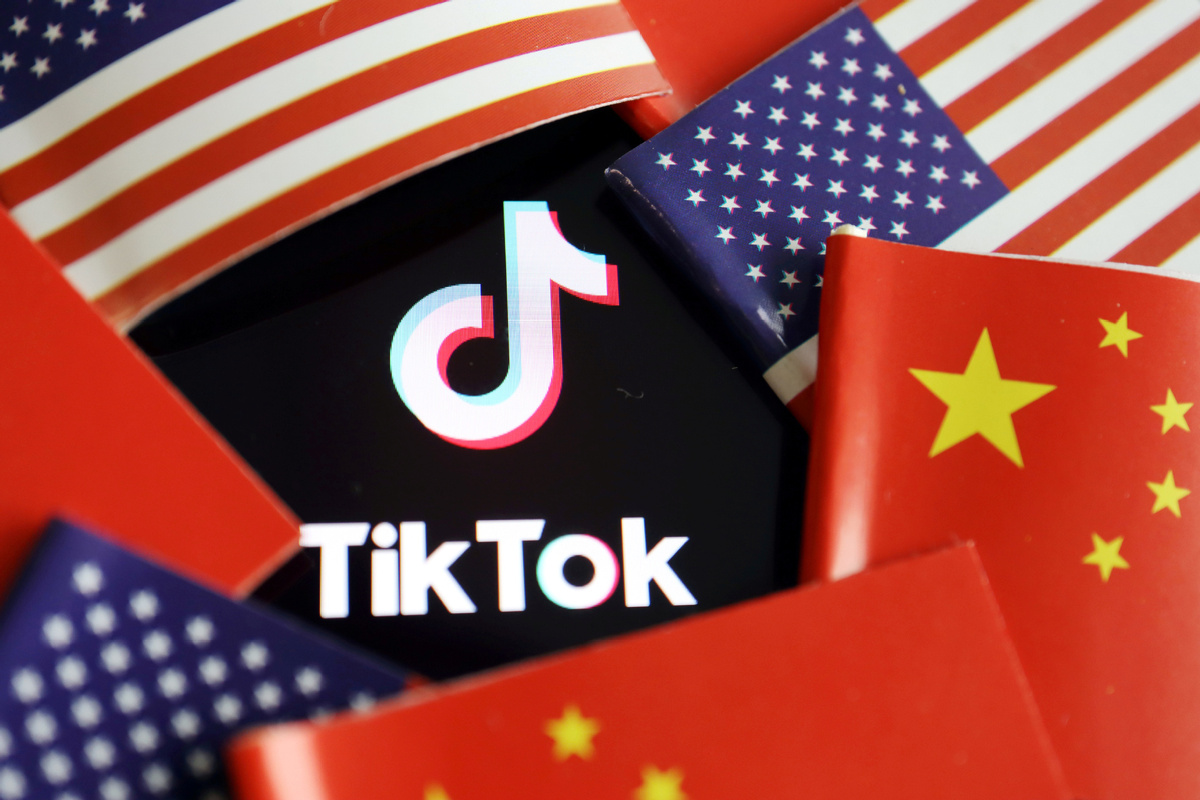 Social video-sharing app TikTok is the latest unlikely target of the United States' increasingly acrimonious trade war with China.
Since the Chinese-owned free online app went worldwide just two years ago, it has been downloaded 2 billion times, according to industry watchers, and more than 130 million times in the US.
It has also extended beyond its original teen fan base to reach a growing number of 25-plus users.
For the uninitiated, TikTok allows users to swap and share mini-videos and collaborate with online friends with the help of a database of songs and sound effects.
It all sounds pretty innocent. But that has not deterred Mike Pompeo, US President Donald Trump's Secretary of State, from hinting at banning the app and warning US citizens to download it "only if you want your private information in the hands of the Chinese Communist Party".
Putting aside the unlikely scenario of the Chinese State trawling through terabytes of teen videos, TikTok has pointed out that US-generated data is stored in the US itself and backed up in Singapore. Kevin Meyer, a US citizen and former executive at Disney, last month took over as TikTok's chief executive.
US experts are among those who have suggested there is no evidence to back up Pompeo's allegations.
Californian security company Proofpoint reported at the start of this year that it found "nothing to indicate malicious activity". "All in all, TikTok should be treated like any social media app: one that can be used with relative safety if you're aware of the information it gathers and what it does with the data," the company concluded.
Launched by Chinese owner Byte-Dance, the world's most valuable startup, TikTok has overtaken US giants such as Facebook in terms of downloads.
It was greeted by the New York Times at its launch as "what might well be the only truly pleasant social network in existence". The newspaper's tech columnist added: "In perhaps the clearest sign that TikTok is on to something, Facebook is trying to kill it."
He spoke too soon. Facebook this month announced it was shutting down its rival but unsuccessful Lasso app, regarded by users and industry watchers as a clunky clone of TikTok.
The same New York Times columnist wrote this month that many conservative US politicians, including Trump, seemed to care more about appearing tough on China than preventing potential harm to TikTok users.
The Trump camp may also still be smarting about the activity of teenage online pranksters who used TikTok to slash attendance numbers at one of the president's re-election rallies by making fake applications for seats.
It has been a challenging year for TikTok. It was one of 59 Chinese apps banned by India, its biggest market, for allegedly collecting information from users' phones. Many commentators skeptically suggested the move had more to do with current political tensions between Delhi and Beijing than with concerns over data security.
TikTok's Indian operation rejected the allegations, with local head Nikhil Gandhi insisting that the company had helped democratize the internet by making its app available in 14 Indian languages and providing a platform for first-time internet users.
The US administration has so far held off from its threats to ban the app. The US Forbes magazine suggested there was not much Washington could do anyway. It quoted Washington cybersecurity lawyer Jeff Poston as saying: "Our form of government is not set up to permit the executive to simply ban companies that they are upset with."
The TikTok furore raises the question of whether it is really about cybersecurity or whether more traditional market forces are at work.
In her book The Age of Surveillance Capitalism, US academic Shoshana Zuboff warned that tech giants, rather than governments, were mining unprecedented volumes of online data to predict and modify users' behavior on behalf of advertisers.
Given the profits involved, it is perhaps significant that big US investors are now said to be circling TikTok with a view to taking a majority stake. US ownership would likely circumvent a threatened ban that could cripple the company's US business.
Trump's economic adviser, Larry Kudlow, has even suggested that Tik-Tok should break away from its Chinese owner to avoid a US ban. Kudlow this month declined to say who might buy TikTok, but said "that's a much better solution than banning "the app.
TikTok has dodged the question for now but acknowledges it is evaluating changes to its corporate structure.
Meanwhile the company said it remained fully committed to protecting users' privacy and security on "a platform that inspires creativity and brings joy for hundreds of millions of people around the world".
Harvey Morris is a senior media consultant for China Daily UK