China's top legislature schedules standing committee session
Xinhua | Updated: 2020-07-30 07:44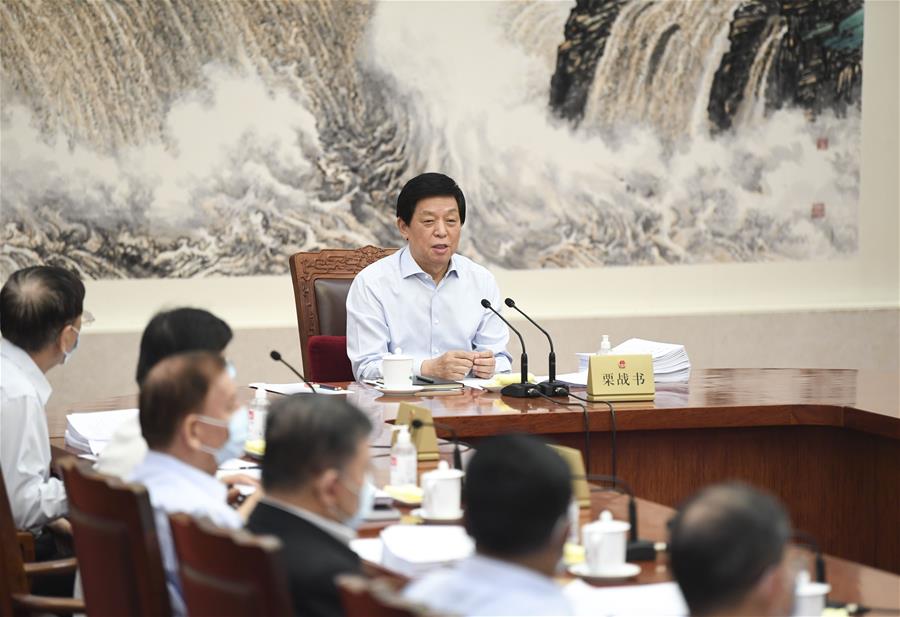 BEIJING -- The Standing Committee of the 13th National People's Congress (NPC), China's top legislature, will convene its 21st session from Aug 8 to 11 in Beijing.
The decision was made during a meeting of the Council of Chairpersons of the NPC Standing Committee Wednesday, which was presided over by Li Zhanshu, chairman of the NPC Standing Committee.
The chairpersons' meeting suggested that the upcoming session review a draft law on urban construction and maintenance tax, a draft law on deed tax, draft revisions to the law on preventing juvenile delinquency, the law on animal epidemic prevention, and a draft amendment to the copyright law.
The session is expected to deliberate proposals on amending the law on NPC organs, the NPC's procedural rules, the national flag law, and the national emblem law.
Also up for discussion at the session will be reports from the State Council, the National Supervisory Commission and the NPC, as well as personnel issues.
The chairpersons' meeting also deliberated a report from the NPC Financial and Economic Affairs Committee on the economic situation during the first half of 2020.