Wang Yi: Beijing, Tokyo should enhance cooperation
By WANG QINGYUN/WANG XU | China Daily | Updated: 2020-07-30 09:29
China and Japan should handle their differences in a cautious manner and focus on mutually beneficial cooperation to jointly promote bilateral ties and keep them on the right track, China's State Councilor and Foreign Minister Wang Yi said on Wednesday.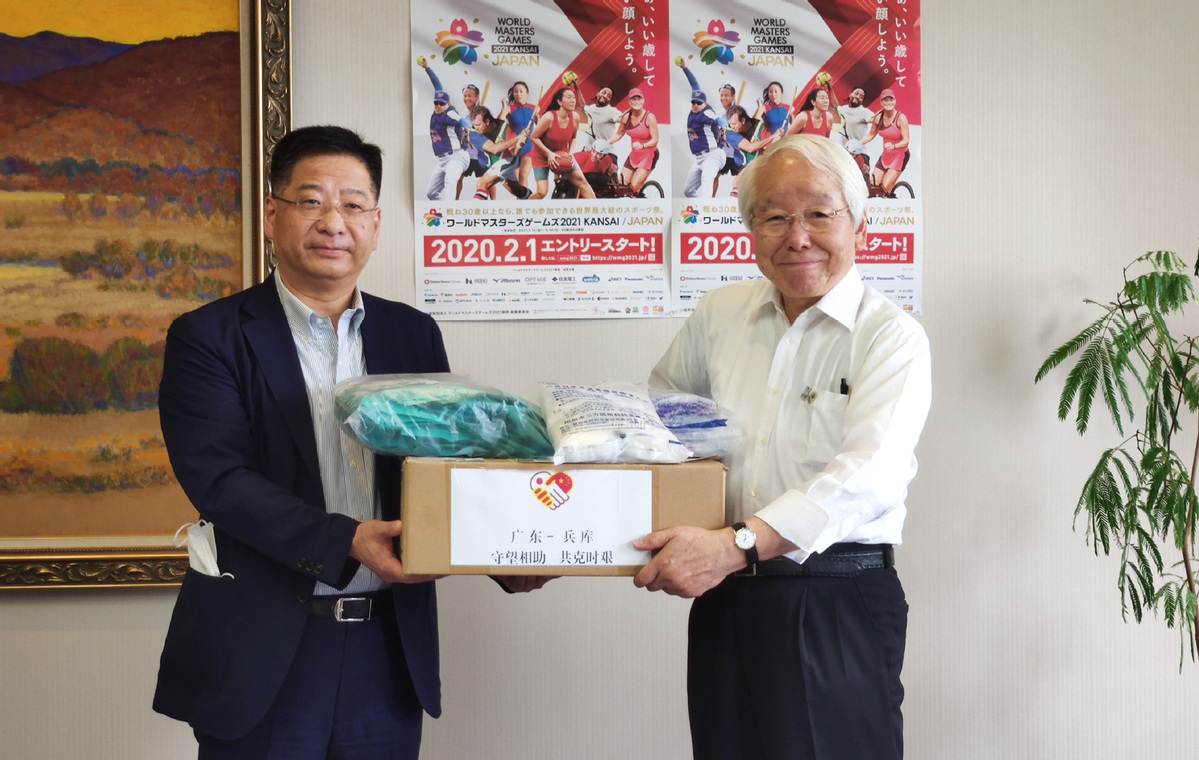 The two countries need to strengthen cooperation to fight COVID-19, promote economic recovery and maintain regional peace, as uncertainties are rising in the world ravaged by the pandemic, and the global economy is slipping into deep recession, Wang said.
Wang made the remarks during a phone call with Japanese Foreign Minister Toshimitsu Motegi.
Bilateral ties have kept improving, and pragmatic cooperation between the countries is developing steadily, Wang said, adding that it is "very valuable" that the scale of their cooperation in trade and investment in the first half of this year kept up with the levels of the same period last year.
Both countries should plan and promote cooperation for the next stage to cope with various global and regional challenges, Wang said, calling for them to strengthen dialogue at all levels.
They should enhance the existing dialogue mechanisms while encouraging their government departments, businesses and people to increase exchanges in a proper way, Wang said.
Also, they should speed up the establishment of a "fast lane" for personnel exchanges, he said.
Both sides should also work on restoring and expanding their mutually beneficial cooperation, Wang said.
China values Japanese companies resuming their businesses in China, and has adopted a series of supportive measures, hoping Japan will also provide a fair, transparent and nondiscriminatory environment for Chinese companies, he said.
China and Japan need to strengthen their cooperation over international and regional affairs, oppose attempts to politicize the pandemic and comments and behavior that disrupt global cooperation to tackle the disease, and support the World Health Organization in playing its role, Wang pointed out.
Also, they should continue to support multilateral mechanisms, including the World Trade Organization in playing their roles, work to ensure that the Regional Comprehensive Economic Partnership, or RCEP, is signed this year and speed up negotiation over a free-trade agreement between China, Japan and the Republic of Korea, he said.
Motegi said Japan hopes to work with China to promote bilateral ties, maintain talks at all levels and promote personnel exchanges, trade and investment while containing the pandemic.
Also, Japan supports an early signing of the RCEP, Motegi said.
On the verge of fresh wave
As the country works to reopen its economy, a potential second wave of coronavirus cases is causing concerns among citizens.
On Wednesday, the country reported 1,002 fresh cases, the highest single-day total on record, surpassing the 982-logged just one day before.
The Tokyo metropolitan government reported 250 new infections, 16 fewer than the previous day, when a bodyguard of Japanese Defense Minister Kono Taro tested positive. Kono himself, however, tested negative, according to the defense ministry.
Tokyo Governor Yuriko Koike said 60 percent of the people confirmed positive on Wednesday were aged in their 20s and 30s, taking the capital's monthly figure to more than 5,000 and accounting for nearly half of the city's cumulative total of around 11,000.
In response, the metropolitan government has raised its pandemic alert to the highest of four levels, meaning infections are spreading.
Other places in Japan also saw a record-high increase on Wednesday, with Osaka Prefecture reporting 221 cases and Aichi confirming more than 150.
At a news conference on Wednesday, Japan's top government spokesman Yoshihide Suga said 550 clusters of coronavirus infections had been confirmed across the country as of Tuesday, and the health ministry had sent 77 teams of experts to 32 prefectures to deal with the cases.
"The infection clusters need to be identified and contained immediately to prevent further spread," Suga said, adding that the government will continue helping municipalities compile details on the spread of the virus by sending experts.
In fighting the outbreak, Yasutoshi Nishimura, the minister in charge of the coronavirus response, said the names of night life establishments should be disclosed if infections are confirmed there as a result of insufficient anti-virus measures.