Women in US lost more jobs than men from virus
By BELINDA ROBINSON in New York | China Daily Global | Updated: 2020-07-31 11:09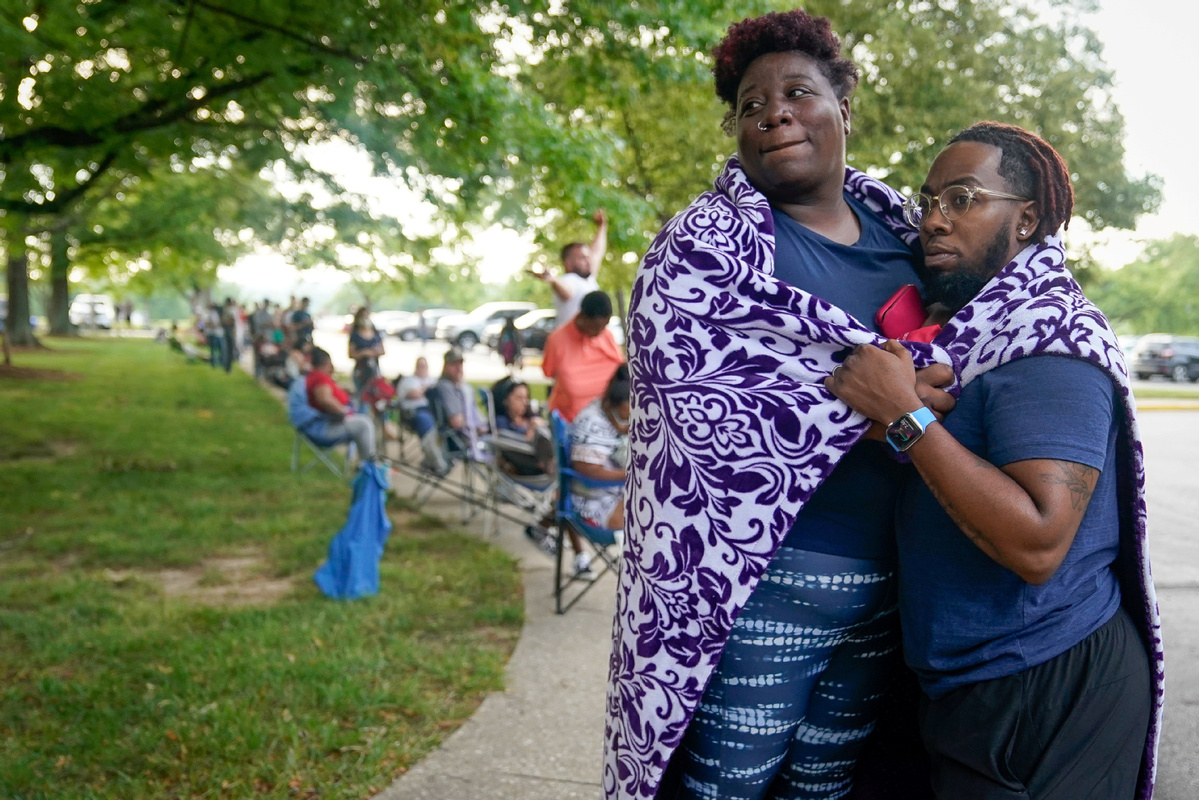 Women in the US workforce have lost more jobs than men during the novel coronavirus pandemic after having accounted for over half of job losses in April, according to the US Bureau of Labor Statistics (BLS).
Nearly 50 million Americans have filed for unemployment since the beginning of the outbreak, which has caused widespread unemployment. A study by Morning Consult, a data intelligence and research firm, found that women were hardest hit by this as state-ordered lockdowns forced them to take on the brunt of domestic labor and child care without outside help.
Matthias Doepke, professor of economics at Northwestern University, wrote a paper in March called "The Impact of COVID-19 on Gender Equality" that said: "Closures of schools and daycare centers have massively increased child care needs, which has a particularly large impact on working mothers. The effects of the crisis on working mothers are likely to be persistent."
Between February and April, women lost more than 12.1 million jobs as a result of the virus, and only a third of those jobs returned in May and June, according to figures from the National Women's Law Center (NWLC).
In June, a record number of 4.8 million jobs were added back to the economy, according to the BLS. However, this did not entirely benefit women.
Job sectors with high female workforces suffered in March as governors ordered people to stay home and businesses and schools to close.
These include the retail sector, in which women make up 48 percent of workers; the hospitality industry, where women are 52 percent of the workforce; and the child care industry, in which women constitute the majority of workers.
And despite 57.1 percent of jobs coming back last month in the leisure and retail industries, there are fears that the impact of the pandemic will be long lasting on professional women.
Said Doepke: "Compared to 'regular' recessions, which affect men's employment more severely than women's employment, the employment drop related to social distancing measures has a large impact on sectors with high female employment shares."
Out of all women, Latino women lost the most jobs according to the BLS, as a large percentage work in child care, retail and domestic service. In June, the unemployment rate for Latinas aged 20 and over was 15.3 percent. This was three times higher than their unemployment rate in February.
Data from the US Census Bureau's weekly Household Pulse Survey in July showed that 59 percent of Americans spent their $1,200 federal stimulus checks on food.
Jen McLean, chief operating officer for City Harvest, New York's largest food rescue operation, told China Daily: "With schools closed, children and families are facing greater challenges getting food on the table … Designated an essential service by Governor (Andrew) Cuomo and New York state, City Harvest … is mobilizing to feed children and families in need during the COVID-19 pandemic."
As states reopen, women must have easy access to child care and paid time off to allow them to fully participate in the workplace, said C. Nicole Mason, president and CEO of the Institute for Women's Policy Research (IWPR), a think tank aimed at achieving equity for women.
Mason said in a statement: "The increase in COVID-19 cases across the country combined with the lack of stable child care threatens the modest employment gains by women over the last month. We still have a ways to go in terms of achieving a full and even recovery."
Republican and Democratic lawmakers are attempting to hash out a plan to help unemployed Americas, but no deal has been passed as of Thursday.
Senate Republicans and the White House proposed the $1 trillion Health, Economic Assistance, Liability Protection and Schools (HEALS) Act on Monday night but said Democrats were trying to "sabotage" it, blocking help for Americans whose unemployment benefits run out this week.
Senate Leader Mitch McConnell, a Republican from Kentucky, said the package would include another $1,200 stimulus check for Americans but would slash the expanded unemployment benefit from $600 to $200 per week.
"We have one foot in the pandemic and one foot in the recovery," said McConnell this week. "The American people need more help. They need it to be comprehensive, and they need it to be carefully tailored to this crossroads."