British govt warns it may restrict travel
By EARLE GALE in London | China Daily | Updated: 2020-08-05 10:18
Move may be necessary to head off rising risk of second wave of virus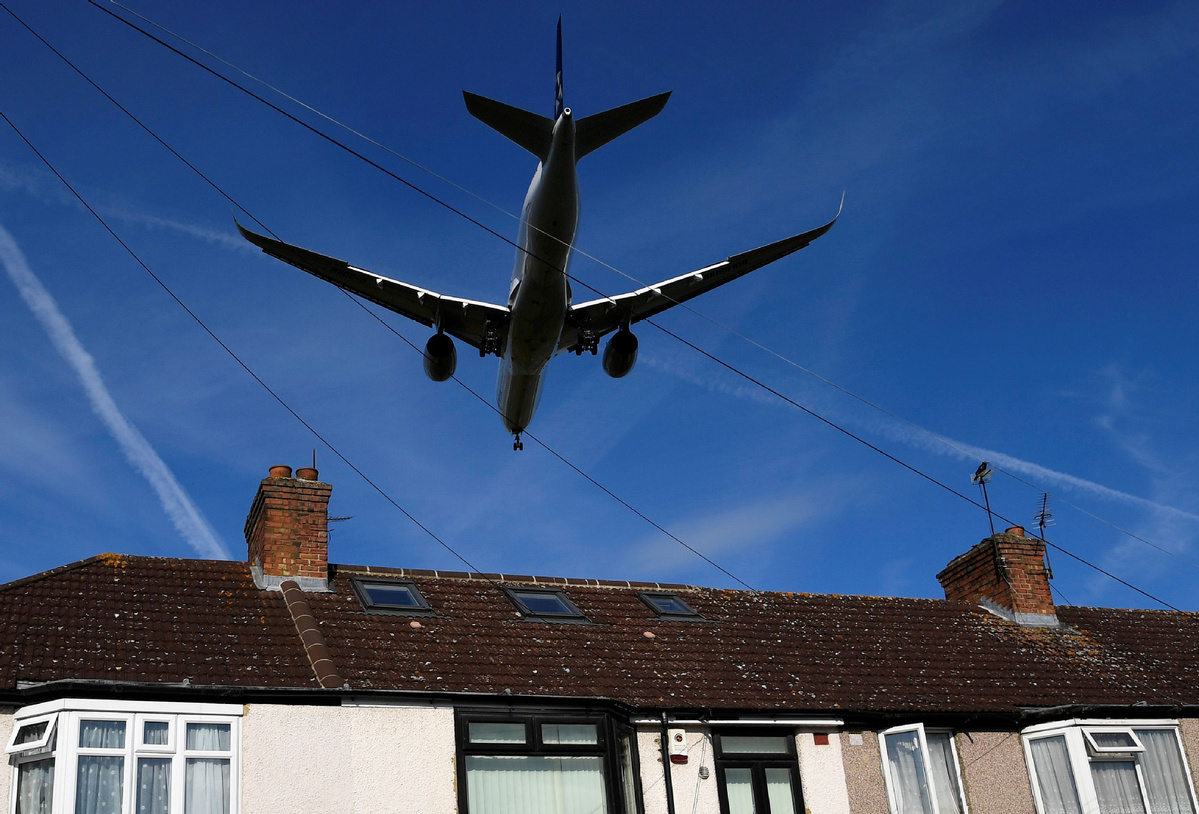 The British government is prepared to introduce not only local lockdowns but tough restrictions on travel within the United Kingdom if that is what's needed to snuff out a second wave of novel coronavirus infections.
Fears of a resurgence of the virus that causes the COVID-19 disease grew after the UK reported 744 confirmed novel coronavirus cases on Sunday and 938 on Monday. Monday's total constituted the largest daily rise since June 26, although the number of deaths in the nation remains low.
The Office for National Statistics has estimated that the situation could be even worse, with new daily novel coronavirus infections possibly numbering in the thousands.
Fears about a second wave prompted Prime Minister Boris Johnson to postpone planned relaxations of the UK's lockdown on the weekend, and to impose restrictions on 4 million people in Northwest England, where cases have spiked recently.
The Financial Times said an unnamed government spokesperson, when asked whether the authorities are planning to use the M25 London ring road as a "quarantine ring" around the capital, said restricting travel was "not something that's specific to London".
He said: "One of the steps within that, potentially, includes closing down local transport networks. It's there, it's contained in the document… We've informed the public and politicians of that being a potential action that we could take."
The government is hoping to head off a second wave by using its testing and contact-tracing systems to target lockdowns and other measures, but scientists have warned the programs are not yet working well enough to guarantee success, an issue that will be exacerbated in September, when children return to school and infections likely increase.
Researchers from University College London and the London School of Hygiene and Tropical Medicine said computer modeling shows a second wave could hit in December, and be twice the size of the first, if the test-and-trace system is not working at an adequate level.
In an interview with the BBC's Breakfast program, Simon Clarke, the minister for regional growth, insisted the system is working well and getting better all the time.
"You're building an entirely new infrastructure which there's no precedent for," he said. "But we're confident it is working, we're confident that it will continue to improve, and we're confident that it will allow schools to open safely in the autumn."
The academics said in their study that, when schools reopen, the test-and-trace system will need to be testing at least 75 percent of people with symptoms and tracing almost 70 percent of their contacts if it is to be successful.
The BBC said recent estimates have put the number of people being contacted by the system at around 50 percent.
But Clarke insisted on the BBC's Today program on Tuesday that the government is testing 81 percent of people who have symptoms and reaching 75 percent of their contacts, and he insisted it will be good enough for schools, which have been closed since March 20, to safely reopen.
The importance of getting children back to school was made clear by the United Nations' secretary-general on Tuesday when he said it would be a "general catastrophe" if they remain closed.
With 1.6 billion children not in school at the moment globally, Antonio Guterres said in a video statement that the issue was a "top priority" and any failure "could waste untold human potential, undermine decades of progress, and exacerbate entrenched inequalities".
Meanwhile, the UK's health secretary, Matt Hancock, has denied reports that Britain is thinking about asking millions of overweight or unwell people aged 50 and older to shield in the event of a second wave. He told Sky News such stories were "inaccurate", but added that the government will "always do whatever is necessary to keep people safe".
Elsewhere in Europe, at least 41 passengers and members of the crew of a Norwegian cruise ship have tested positive for COVID-19 and hundreds of others who were on the Roald Amundsen are now in quarantine after an outbreak was identified while the vessel was docked in the port of Tromso, in northern Norway, on Friday.
And the international police organization Interpol has warned from its head office in France that there has been an "alarming "increase in cybercrime during the novel coronavirus pandemic as a result of criminals taking advantage of people working from home to target major institutions.
France, like the UK, is also very worried about the threat of a second wave of novel coronavirus infections, according to the Reuters news agency. It says Paris now believes such a scenario is "highly likely".