Washington urged to halt intervention, provocation
By CAO DESHENG | China Daily | Updated: 2020-08-06 08:16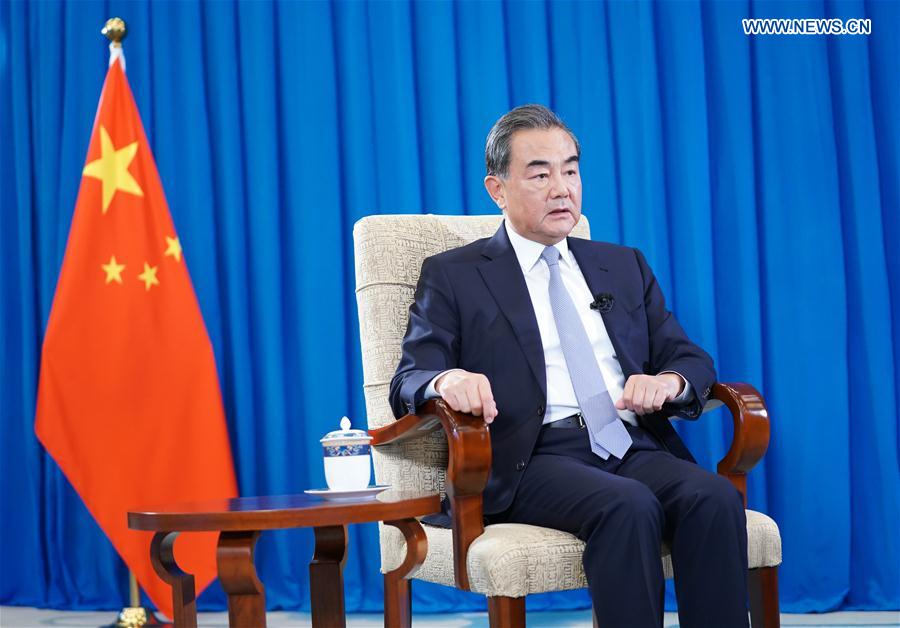 Foreign minister says Beijing ready for equal, constructive dialogue to help ease tensions
State Councilor and Foreign Minister Wang Yi called on Wednesday for equal and constructive dialogue between China and the United States to ease the growing tensions between them, saying the bilateral ties should not be dominated by differences, miscalculation and confrontation.
In an interview with Xinhua News Agency, Wang said China, as a responsible major country, stands ready to develop candid and effective communication with the US in a calm and rational manner.
Beijing is ready to restart dialogue with the US at different levels and areas on any topic, Wang said, urging Washington to abandon its arrogance and prejudice and come back to the right track of non-conflict, non-confrontation, mutual respect and win-win cooperation.
Facing "the most complicated situation" in bilateral ties since the two countries established diplomatic ties in 1979, Wang said China and the US should identify their bottom lines and avoid confrontations.
Beijing has no intention to, and will not, interfere with the elections and internal affairs of the United States, and Washington should also give up its illusions of reshaping China, stop gross interference with China's domestic affairs and halt suppression of China's legitimate rights and interests, he said.
Wang reiterated that China resolutely opposes the "new Cold War "advocated by some US political forces, saying it thoroughly goes against the fundamental interests of the two peoples and also runs counter to the trend of the world's development and progress.
Calling the move an attempt to revive the "ghost of McCarthyism", Wang said it aims to break connections between the two countries, incite people-to-people hatred, damage mutual trust, pull the two countries into conflicts and confrontation and push the world into turbulence and division.
Today's China is not the Soviet Union and it has no intention to become another United States, he said, adding that the country will firmly stick to the path of peaceful development, firmly pursue the opening-up strategy of mutual benefit and win-win cooperation, and remain committed to acting as a champion of world peace, contributor to global development and upholder of international order.
Wang rejected US Secretary of State Mike Pompeo's assertions that US engagement with China has been a dismal failure.
Pompeo's remarks are based on a "Cold War" mentality and totally negate achievements from interactions between China and the US over decades, he said, describing the "spreading of the political virus" as a result of ignorance of history and a lack of respect for the two peoples.