Japan eases border controls for some foreigners
By WANG XU | China Daily Global | Updated: 2020-08-06 10:45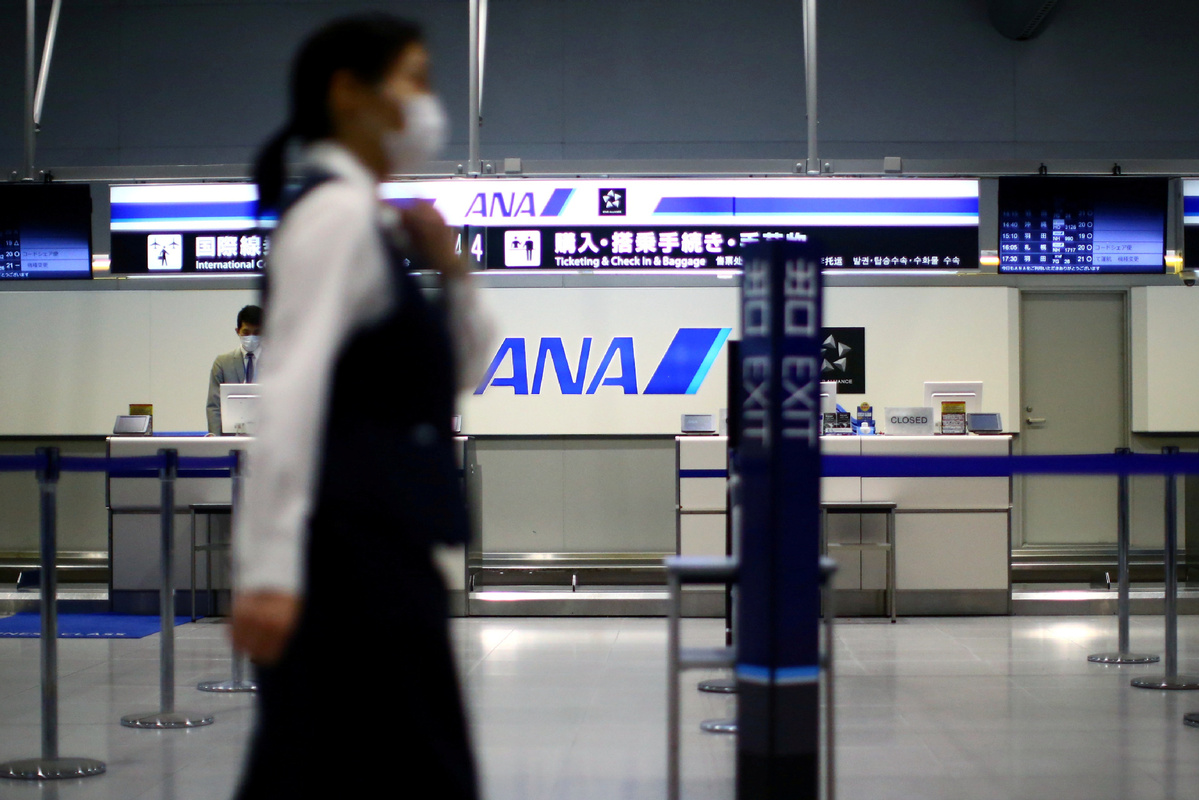 Japan on Wednesday began allowing the return of foreign residents who had been locked out since April, under an easing in border controls that also exempts international school teachers from a COVID-19 entry ban.
The Japanese Foreign Ministry said the green light for returning foreigners is being limited to those with residence permits who left Japan before April 3, when the country's first entry ban entered into force.
The ministry said about 90,000 out of the 200,000 or so foreigners stranded overseas are eligible to return for now.
As the situation stood on Wednesday, Japan denies entry to people from 146 countries and regions, excluding those who will now benefit from the latest exemptions. Among those shut out are travelers from the United States, China and all European Union nations. Spouses of Japanese citizens who left Japan before April 3 also have clearance to return.
A blow to Tokyo's image
The stranding of foreigners has affected Japan's businesses and universities, and dealt to a blow to Tokyo's image as an international business and cultural hub.
In a survey by the European Business Council in Japan, 86 percent of the more than 300 member companies said they were burdened by the entry ban, with 44 percent expecting a loss in revenue.
Japanese educators had also voiced concerns about the entry ban and the halted issuance of visas to foreign students and researchers.
"The progress of joint research has been greatly affected," the Japan Association of National Universities wrote in an appeal to the education minister in July.
Japanese Foreign Minister Toshimitsu Motegi had said on Tuesday foreign nationals teaching at international schools and their families should be granted exemptions to the travel ban.
Motegi said first-time entry and re-entry by international school teachers were regarded as "special circumstances" to protect children's rights to receive education and due to difficulties in finding their replacements.
"Regarding teachers at international schools and their families, we are admitting new entries as well as re-entries of those with resident status," Motegi said. Even as Japan's border controls have eased, coronavirus infections continue to climb.
On Wednesday, the country reported 739 new infections and three deaths, with Aichi Prefecture in central Japan declaring another state of emergency starting from Thursday through Aug 24.
In the capital Tokyo, 263 new infections were confirmed, taking the average daily new infections over the past seven days to 344.
Tokyo Governor Yuriko Koike said she would declare a state of emergency in the capital if necessary.
Agencies contributed to this story.