What's behind US' TikTok ban?
chinadaily.com.cn | Updated: 2020-08-07 09:00
Editor's note: US President Donald Trump on Monday said TikTok, a Chinese-owned short-video sharing app, would be banned from operating in the country beginning September 15, citing national security concerns, unless it is sold to a US company. On Thursday night he issued an executive order giving ByteDance, the company that owns TikTok, 45 days to sell the app before it's banned in the country. Why does the Trump administration want to ban TikTok? Readers share their opinions.
tonybew
It suits the US to oppose China for purely political reasons. Its persecution of Huawei is based on fear of competition. The so-called champion of the free world does not really believe in freedom; rather it believes in world domination by the US in all areas.
As a citizen of New Zealand it sickens me to see all this hypocritical Western condemnation of China and its people just because it has a different system of government. China does not seek to condemn or change any other country's governmental system, so why does the West persist in condemning China's system?
People in the West are fed a continuous diet of anti-Chinese propaganda in nearly all the media. It is disgusting hypocrisy.
reedak
The truth is that China is now ahead of the US in certain technologies such as 5G and face recognition. It would be difficult for the US to catch up. The faster way for it to do so is through "daylight robbery" by forcing TikTok and later all other Chinese companies in the US such as WeChat and Tencent America to sell on the cheap to their US rivals.
US' ban can be put in this way: "What we don't steal from you, we buy away from you."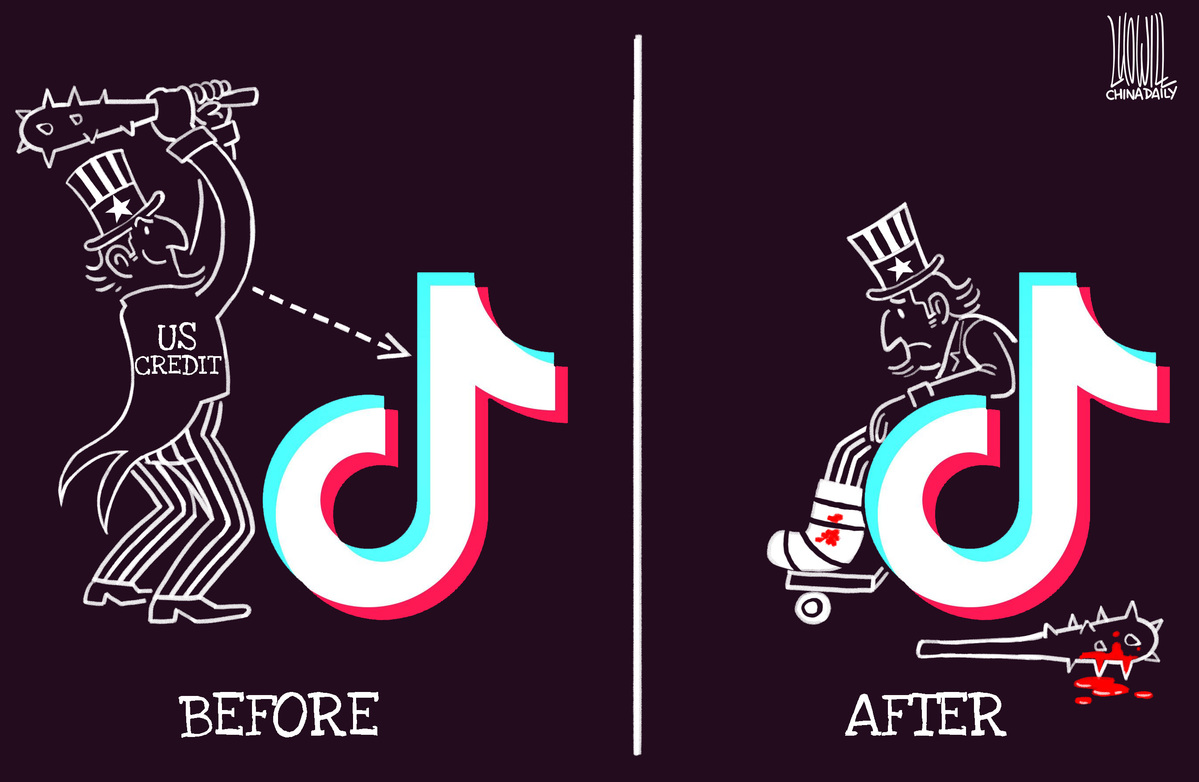 Liononthehunt
It beggars belief that the US would go bonkers over a globally successful app, only because it's made by a company based in China ... TikTok might be the first Chinese app that pulls off such a feat on the global stage, but it certainly won't be last, and there are gonna be more and more times when Uncle Sam goes off the rocker over brilliant Chinese solutions and offerings in future that make it big across the world.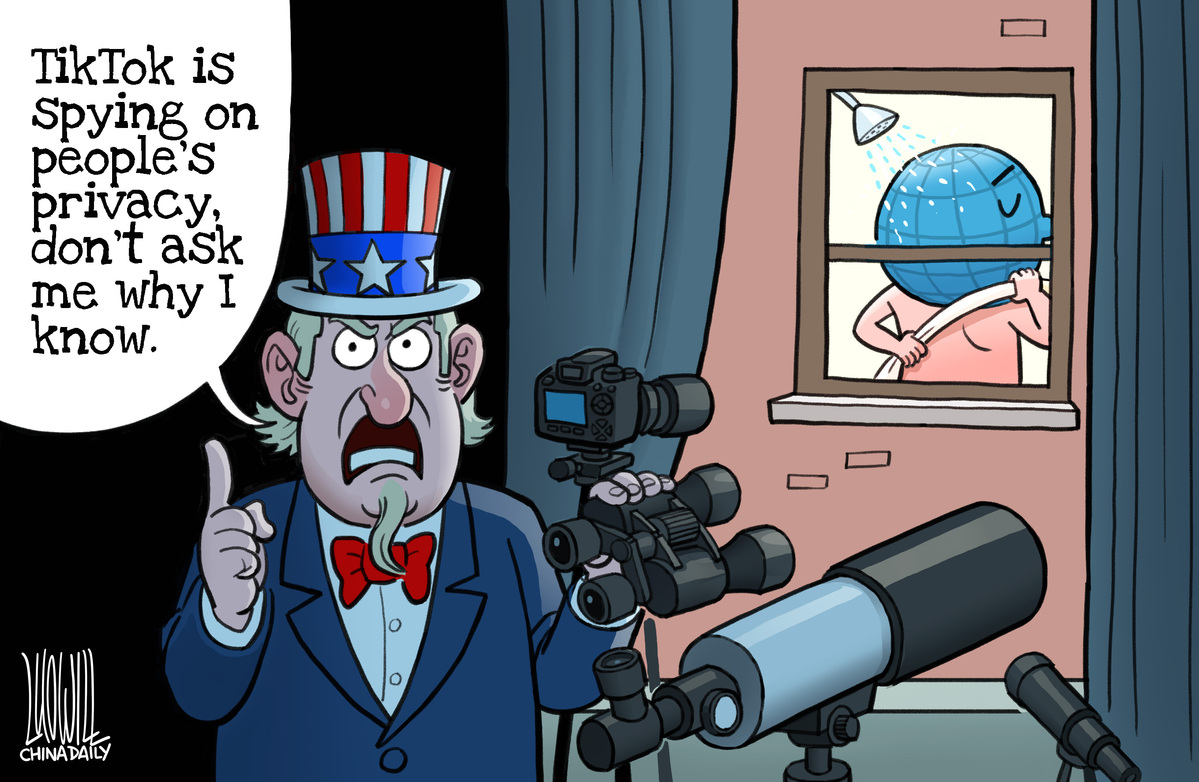 12dream
It is about attempting by all means to contain China via soft power and diplomatic politics worldwide.
The other reason for it to do so is to prevent American folks from hearing and reading about the actualities of all events happening inside China and Chinese news reports. That is the so-called American democracy and human rights which are truly disgraceful in real practice!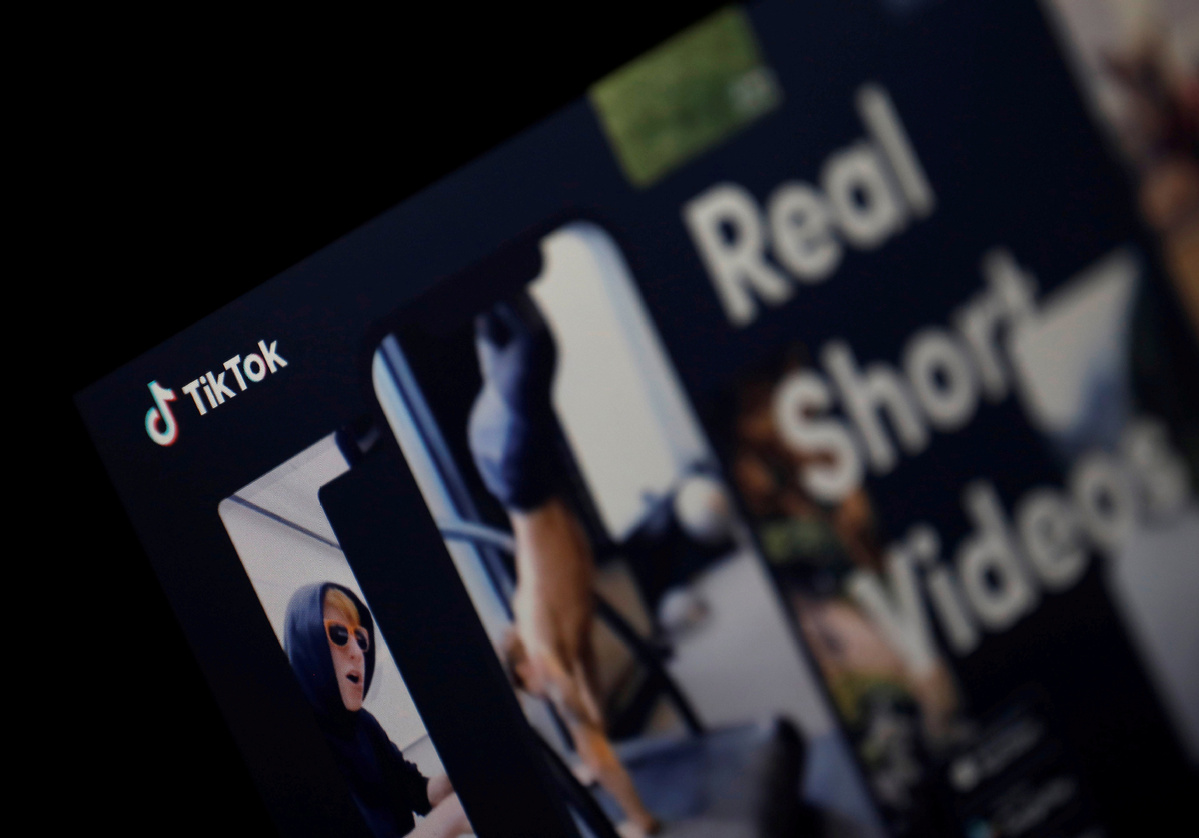 BrianSA
Once again we can actually see that the US lives in the 19th century. It has reached a point of desperation, and it wants to remain in the front with everything. They must be reminded that the situation has changed, and the world will no longer follow and do whatever they say. China is the new player on the technology field, and they don't like it, due to American exceptionalism. What utter nonsense, it must be totally rejected by everybody.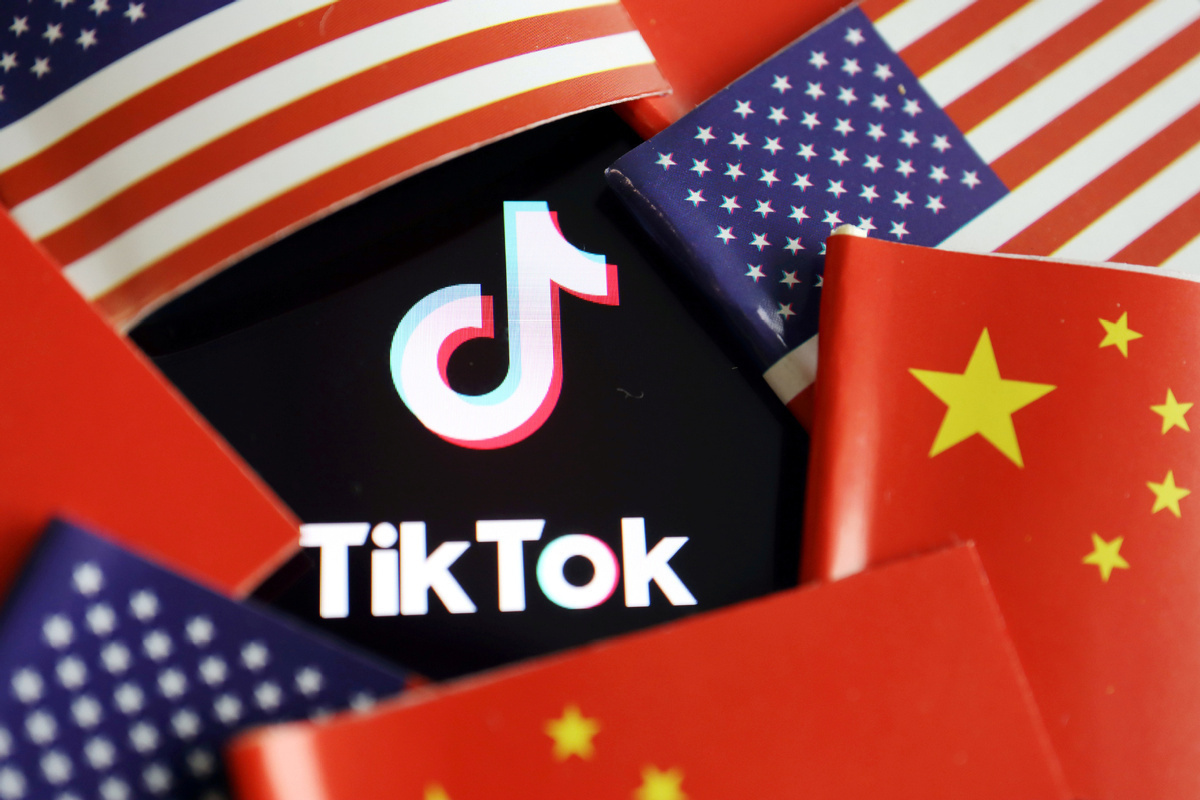 OGSock
For Chinese honor, they shouldn't sell. If they sell, it will just be another Western win. What's next after this? Force China to sell all their companies to the USA just because they are Chinese.
I know it's a lot of money but sometimes money isn't important. Pride, honor and courage are worth more than money.