Order banning TikTok, WeChat opposed
By MO JINGXI | CHINA DAILY | Updated: 2020-08-08 06:46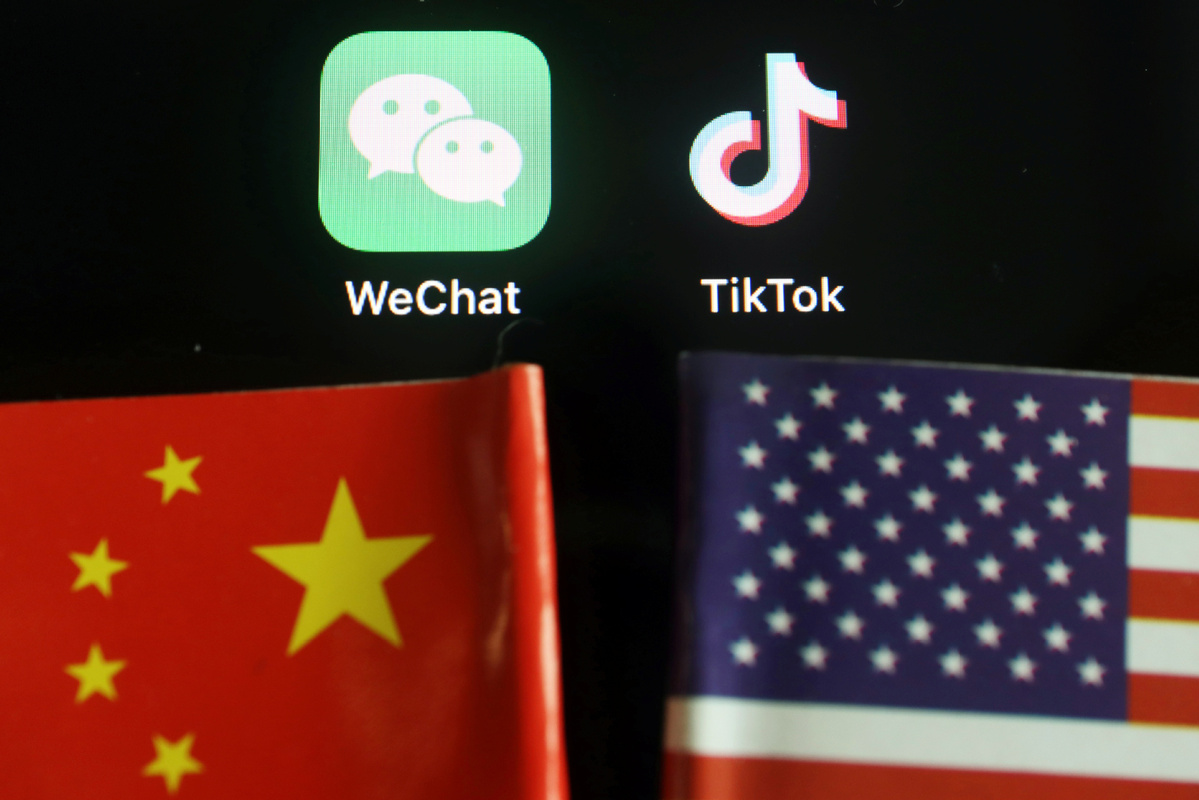 China expressed firm opposition on Friday to executive orders issued by United States President Donald Trump that would ban the use of social media apps Tik-Tok and WeChat in the US, calling the move "an outright hegemonic act".
"With the pretext of national security, the US is abusing the use of state power to wantonly oppress non-American enterprises," Foreign Ministry spokesman Wang Wenbin told reporters at a regular news briefing in Beijing.
The orders, announced on Thursday and effective in 45 days, will ban US transactions with the Chinese owners of the two popular apps. It is the latest move in the US administration's escalating crackdown on Chinese-owned apps over alleged national security concerns.
Wang said the US was engaging in willful political manipulation and oppression by sacrificing the interests of US users and companies, and it will only lose its moral high ground with a damaged image and a deficit of trust.
Noting that many people in the US and from the international community have raised criticisms and doubts about recent US actions, Wang said that China urged the US side to heed rational voices, correct its wrongdoing and stop politicizing economic issues or oppressing related companies.
"We urge the US to provide a fair, just and nondiscriminatory business environment for companies of all countries," he said.
In a statement released on Friday, TikTok's parent company, ByteDance, said it was "shocked" by the order and will take legal action in US courts if it is not treated fairly by the US government.
"We will pursue all remedies available to us in order to ensure that the rule of law is not discarded and that our company and our users are treated fairly," it said.
The company reiterated that it had never shared users' data with the Chinese government or censored content at Beijing's request.
Wang also said that China had supplied 26.5 billion masks, 330 million protective suits, 31 million pairs of goggles, 610 million pairs of surgical gloves and 11,500 respirators to the US as of Sunday.
"We hope that the US will combat the COVID-19 pandemic at an early date," Wang said, adding that China hopes that a handful of US politicians will stop politicizing the virus or shifting blame to China.
Wang made the remarks after US Ambassador to China Terry Branstad said during a visit to Shanghai on Thursday that the anti-epidemic materials transported from China to his country saved many lives.