Lebanese protest against their leaders after Beirut blast
Xinhua | Updated: 2020-08-08 22:01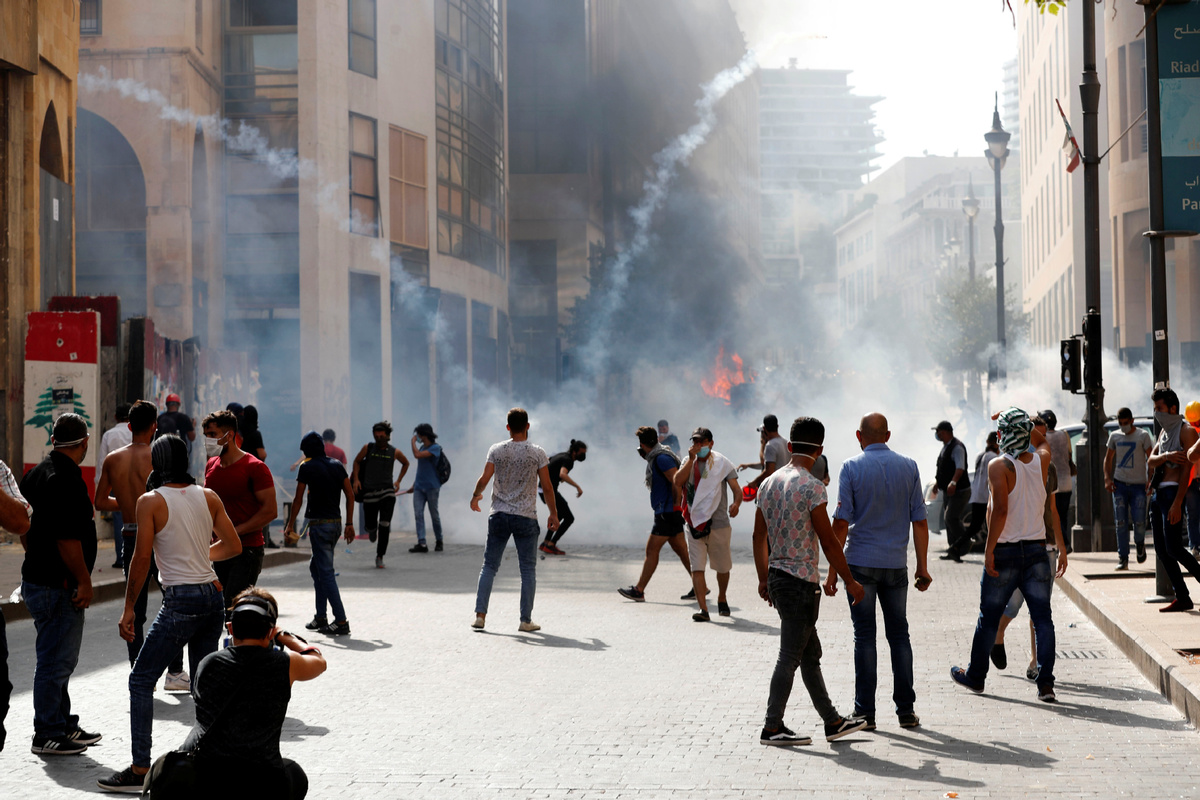 BEIRUT - Thousands of Lebanese took to the streets on Saturday to protest against the political ruling class after the huge explosions that rocked Beirut's port on Tuesday, al-Jadeed local TV channel reported.
Protesters attempted to enter Nejme Square to break into the parliament while security forces used tear gas to disperse them.
Protesters also hung nooses in the Martyrs' Square to voice their anger against the ruling class.
Two huge explosions rocked the port, killing 154 people and injuring 5,000 others, with dozens more still missing.
The Lebanese government pledged to carry out a transparent investigation to uncover the facts of the accident within five days.