Lingang Special Area invites tech businesses to link up
By BO LEUNG | China Daily Global | Updated: 2020-08-13 09:56
Tech entrepreneurs and businesses in Europe are being encouraged to explore Lingang Special Area, a part of the China (Shanghai) Pilot Free Trade Zone, in a bid to boost collaboration between China and European countries.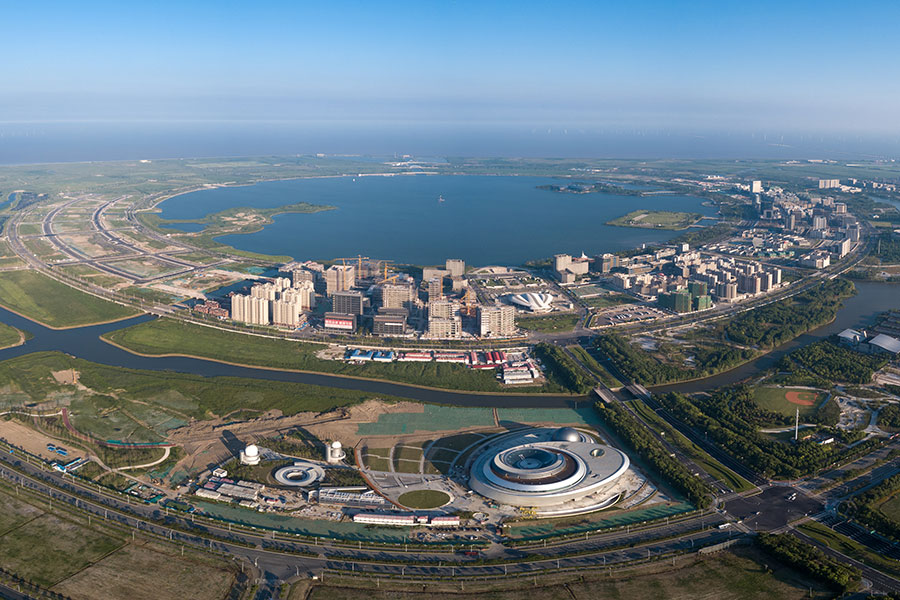 China-Europe Networks of Technology and Innovation, also known as CENTI, is an advisory company connecting Europe and China, and it has teamed up with the Lingang Special Area and the Global Tech Advocates network, to connect European tech companies with the Chinese business ecosystem.
Russ Shaw, the founder of Tech London Advocates and Global Tech Advocates, said China is an important market and European businesses with international expansion plans should consider building relationships there.
"We want to build these connections and the Lingang Special Area is an interesting destination as we come out of this pandemic," Shaw said. "They really want to reach out more internationally and we can help them connect to technology leaders in different parts of Europe."
The Lingang Special Area is renewing its call for collaboration in the run up to its one-year anniversary on Aug 20.
Lingang, in the southeastern part of Shanghai's Pudong New Area, is also where the Tesla vehicle company has built its first factory outside the United States.
John Zai, the found and CEO of CENTI, who has bases in both London and Shanghai, said Shanghai is not only just a major financial hub, but there are also plans for Lingang to become a global technology center.
"We will be helping the Lingang Special Area to build five to seven contact points in cities across Europe and represent the Lingang Special Area," he said.
The area is an ideal place for international businesses, he added, highlighting a number of incentives for investment.
Companies based there will benefit from more than 50 preferential policies related to administrative approvals, relaxed visa policies for employees, cross-border financial services, taxation, industrial development and even housing.
Businesses focusing in areas such as integrated circuits, artificial intelligence and biomedicine will be levied with a special 15 percent business income tax in the area. This is compared to the current business income tax rate of 25 percent.
Zai said that Lingang will welcome any overseas companies who believe that China and the Lingang Special Area will be the next destination for business relocation and for investment.
By understanding the Chinese market and working with China, he said, companies will benefit from growth in the area over the next 10 to 20 years.