Philippines pinched by squeeze on remittances
By Prime Sarmiento in Hong Kong | China Daily Global | Updated: 2020-08-18 10:33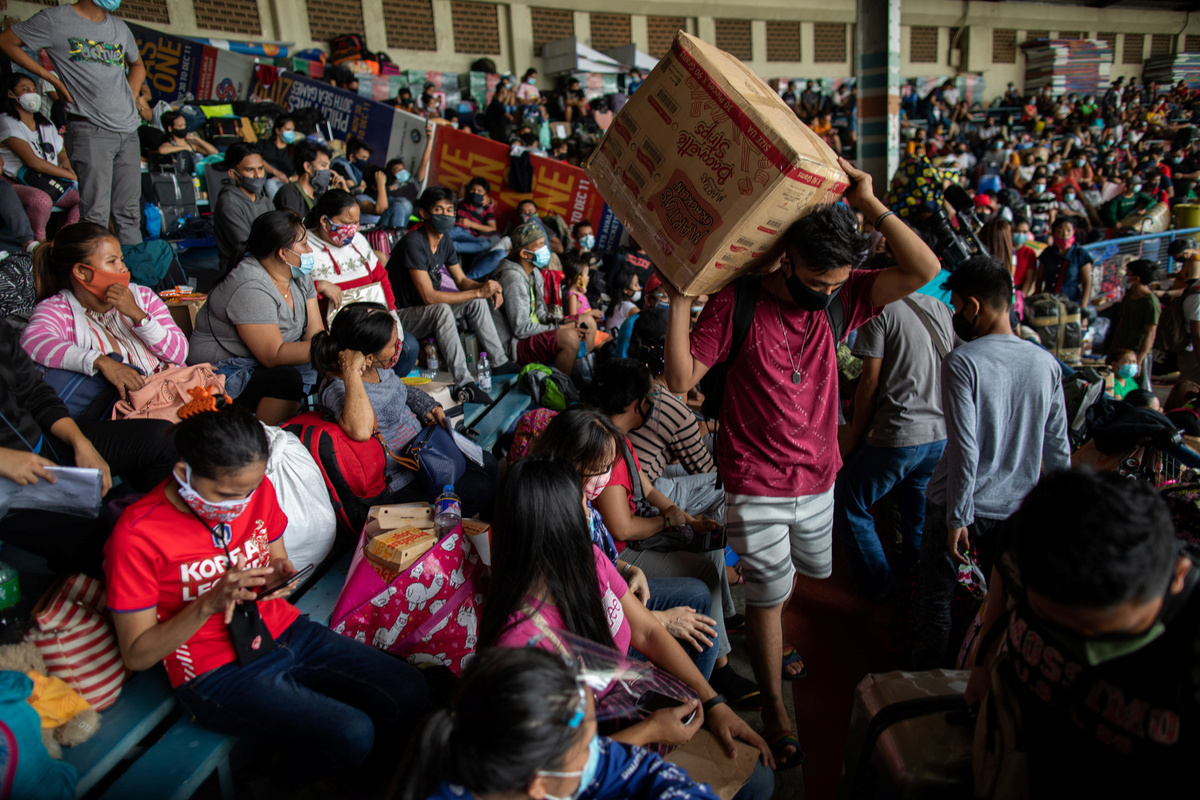 The coronavirus pandemic is putting a clamp on the flow of remittances from the Philippines' overseas workers, hurting families at home as well as government coffers.
Jeremaiah Opiniano, executive director of the Institute for Migration and Development Issues, a Manila-based think tank, said the COVID-19 pandemic is the "most challenging crisis facing the migration management system of the Philippines".
The Philippines is one of the world's biggest labor exporters, with more than 10 million Filipinos working in about 200 countries and territories. During his presidency, Ferdinand Marcos began promoting labor migration as an economic policy in the 1970s. The first group of overseas workers went to the Middle East as rising oil prices spurred demand for migrant labor.
Around 12 percent of Philippine households depend on the remittances that such workers send, according to the 2018 National Migration Survey. Their remittances also provide foreign exchange revenue to the country's coffers. In 2019, remittances reached a record high of $33.5 billion, accounting for roughly 10 percent of GDP.
"Remittance-receiving families may not be from the poorest of the poor, because they cannot migrate without financial resources. But if they rely only on overseas remittances, they are vulnerable financially," Opiniano said.
These remittances have long cushioned the economy from external shocks, such as those caused by the severe acute respiratory syndrome outbreak of 2003 and the global financial crisis in 2008-09.
Analysts said this is because migrant workers have always sent money back to their families. But the pandemic has changed that, with lockdown measures shuttering businesses and increasing unemployment rates.
Alvin Ang, director of the Ateneo Center for Economic Research and Development, said that unlike during the 2008-09 global financial crisis or the SARS outbreak, the COVID-19 pandemic is having a more serious impact on migrant workers.
"This is not just a financial problem. Businesses have to shut down because the virus is spreading fast," Ang said.
The Philippine's Department of Foreign Affairs had repatriated 124,717 overseas workers as of Aug 8.
Apart from losing their jobs, these workers are also among the most likely to get infected, given their large representation in the services and healthcare industries. The department said that as of Aug 9, more than 9,000 Filipinos living overseas had been infected by the novel coronavirus.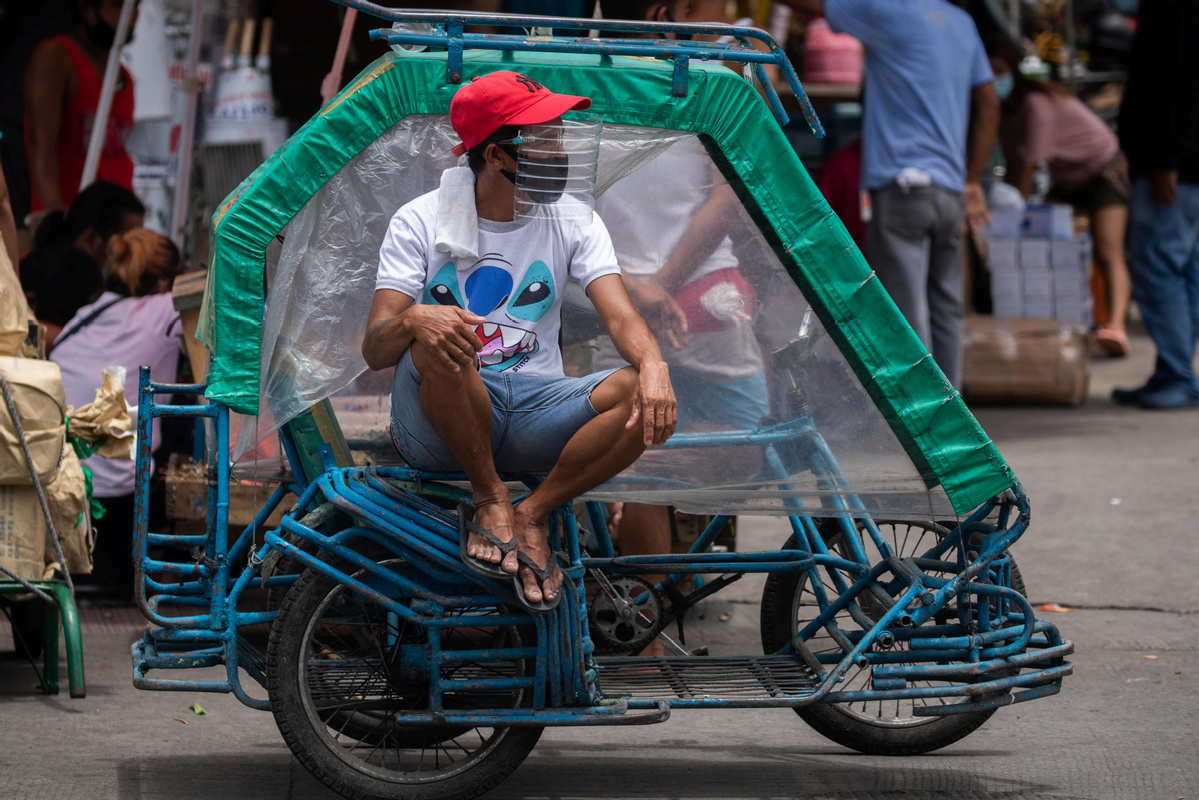 Ang forecast that the department might need to repatriate 400,000 Philippine workers this year as the pandemic weighs on the global economy. He also sees remittances falling by as much as $6 billion this year.
Robert Dan Roces, chief economist at Manila-based Security Bank Corp, said the decreasing inflow of remittances may "dampen growth recovery".
Household consumption accounts for 70 percent of the Philippines' GDP, and "with consumption also dependent upon remittances, the fall in wages and loss of employment by our migrant workers will affect household demand", Roces said.
Remittances have long powered domestic consumption in the Philippines, but these cash inflows are slowing as the pandemic batters the global economy and puts millions out of work. Bangko Sentral ng Pilipinas, the country's central bank, said remittances from January to May fell 6.4 percent to $12.84 billion.
Before the pandemic, the Philippines was one of Asia's fastest-growing economies, expanding by an average of 6.6 percent.
Nicholas Antonio Mapa, senior economist for the Philippines at Dutch investment bank ING, forecast that the economy will return to the "lower 3.5 to 4.5 percent growth trajectory".
"We do not expect a quick turnaround in consumption behavior, all the more with COVID-19 cases still on the rise," Mapa said in his latest report. He said household spending will "be sidelined for the foreseeable future due to a fractured labor market and a downturn in remittances".
Roces said remittances from overseas Filipinos "have traditionally been resilient". But the pandemic has taken "a heavy toll on businesses and workers of a magnitude that we have yet to gauge". He expects a 12 percent decline in remittances this year.
Roces said the Philippine government may need to allocate part of its stimulus package to help the displaced migrant workers.
Opiniano said he hopes Filipino households have managed to save some cash that will tide them over during this difficult time.
"The new normal for overseas Filipinos and their families is spending within their means," he said, adding that the pandemic has shown that any source of income, even remittances, will not be there forever.