Boeing plans more cuts to its workforce
By SCOTT REEVES in New York | China Daily Global | Updated: 2020-08-19 09:03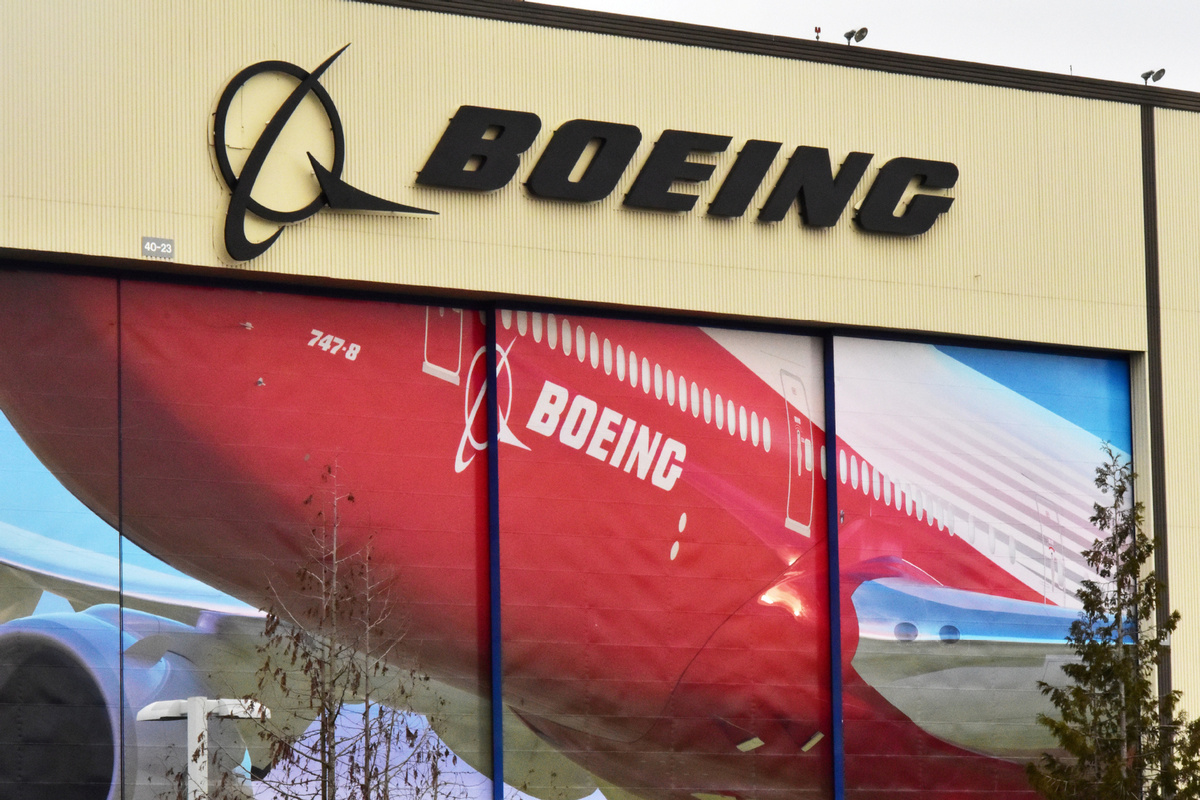 Boeing plans additional job cuts following the 16,000 positions it previously announced would be eliminated as the coronavirus pandemic continues to slash demand for air travel and new planes.
"I truly wish the current market demand could support the size of our workforce," CEO David Calhoun said Tuesday in a note to employees.
"Unfortunately, layoffs are a hard but necessary step to align to our new reality, preserve liquidity and position ourselves for the eventual return to growth."
Calhoun didn't say how many more employees Boeing would cut.
In April, the aircraft builder said it planned to cut 10 percent of its global workforce of 160,000.
About 5,500 Boeing employees agreed earlier this year to a voluntary buyout. The company then laid off an additional 6,800 workers in May and cut production.
Voluntary layoffs will be offered to workers in Boeing's commercial aircraft unit services and corporate divisions.
"This action will extend our overall workforce reductions beyond the initial 10 percent target and will allow more employees who want to depart the company to do so voluntarily with a pay and benefits package," Calhoun said.
"Importantly, it also will help limit additional involuntary workforce actions. I truly wish the current market demand could support the size of our workforce. Unfortunately, layoffs are a hard but necessary step to align to our new reality."
Boeing, seeking to return the grounded 737 MAX to service after two fatal crashes, expects to see a "significantly smaller marketplace over the next three years", Calhoun said.
Despite the announced layoffs and buyouts in commercial aircraft, Boeing is hiring about 3,000 workers in its defense and space divisions, where government contracts are a steady source of revenue.
Last month, Boeing said it plans to end production of the 747 when current orders for the cargo version of the plane are fulfilled in 2022. Boeing may consolidate in one plant the production of the 787 Dreamliner now built in South Carolina and Washington state.
In January, Boeing reported a loss of $636 million in 2019 compared with a profit of $10.46 billion in 2018 – its first annual loss in more than 20 years. Boeing suspended dividends in March. The CEO agreed to forgo pay through 2020.
About 14,000 jets, or nearly half the world's fleet, have been idled following travel restrictions and weak demand for air travel. Airline stocks have rallied earlier this year as investors bet on an economic rebound as restrictions were lifted and the economy rebounded.
But new outbreaks of the coronavirus cut the rally short as carriers and leasing companies canceled orders. Boeing's stock is down about 47 percent this year.
The MAX, Boeing's best-selling jet, has been grounded worldwide since March 2019 following crashes in Indonesia and Ethiopia that killed a total of 346 passengers and crew.
Earlier this month, the US Federal Aviation Administration (FAA) proposed changes to the Boeing 737 MAX's software and operational procedures that could allow the jet to return to the air by the end of the year.
"The FAA has preliminary determined that Boeing's proposed changes to the 737 MAX design, flight crew procedures and maintenance procedures effectively mitigate the airplane-related safety issues," the agency said in a statement.