TikTok's ban, forced sale raise questions
By LIA ZHU in San Francisco | China Daily Global | Updated: 2020-08-20 09:49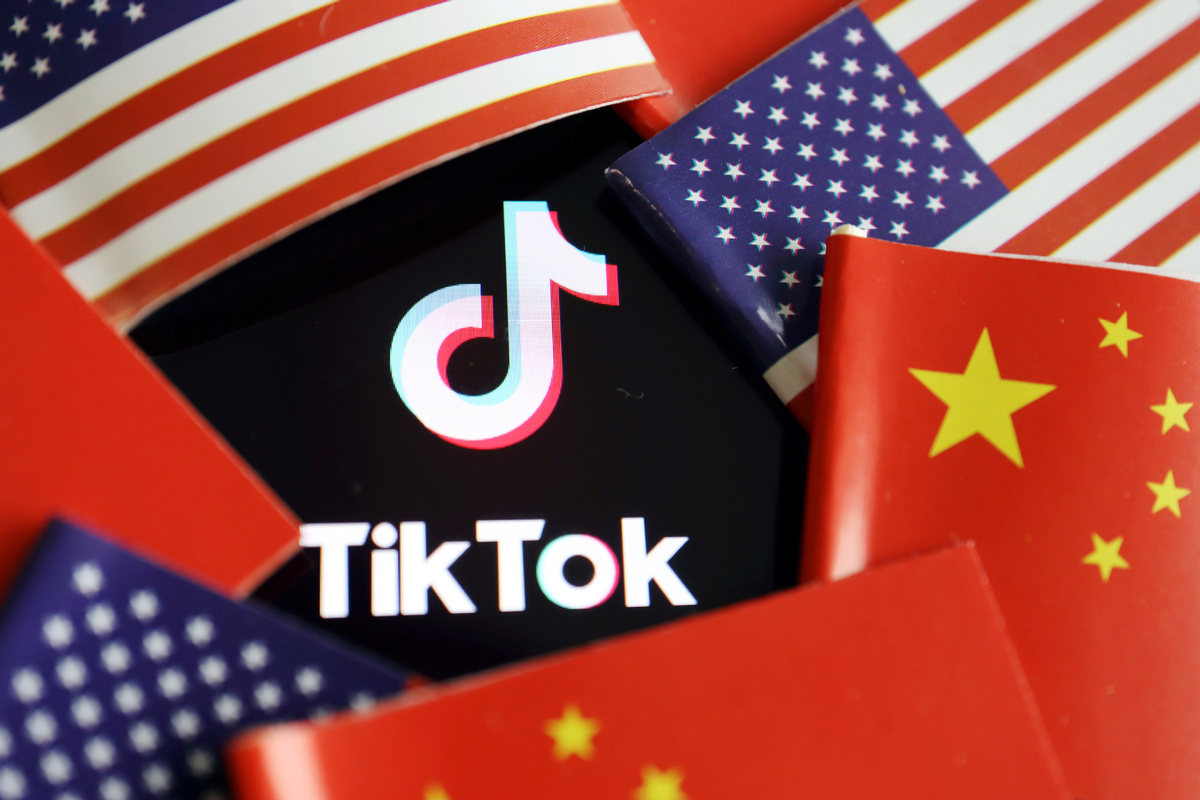 The US' clampdown on 'TikTok along with President Donald Trump publicly favoring Oracle as the app's potential buyer are prompting concerns that the competitive landscape and innovation in the US tech industry will be harmed.
Trump on Tuesday told reporters in Arizona that he would support Oracle buying TikTok, a wildly popular video-sharing app owned by Chinese company ByteDance.
The president called Oracle a "great company" and said it "could handle" owning TikTok. But he declined to say whether he believed Oracle was a better option than Microsoft, the leading bidder that has been in negotiations with ByteDance.
"It hurts our innovation because it gives the US firms a false sense of security; they don't need to worry about competing with this other player. I think it's terrible for venture capital; it's terrible for the overall health of the US market," said Gary Rieschel, a Seattle-based venture capitalist.
TikTok's rapid success has placed it in the crosshairs, as the Trump administration began securitizing the app months ago over national security concerns. Trump has recently issued several executive orders, threatening to ban the app unless it's sold to a new owner in the next few weeks.
Trump's support for a potential Oracle bid underscores his close relationship with the tech company, which has spent years building ties to his administration, according to The New York Times. Oracle's executives are political allies of the president. The State Department said on Monday that Oracle was backing its program targeting Chinese telecom companies and apps.
Another tech giant that's reported to have a special relationship with Trump is Facebook. The company has long been criticized for allowing Trump free rein on the platform in exchange for looser regulation despite CEO Mark Zuckerberg's denials. Trump's presidential campaign has urged people to sign a petition banning TikTok, with ads running on Facebook and its subsidiary Instagram.
Zuckerberg has publicly questioned TikTok's connection to the Chinese government over issues of censorship.
"It's interesting, you don't read much about that but there's a huge lobbying effort and a lot of money being spent by Facebook to try to ban TikTok," said Rieschel.
Though Zuckerberg described his competition with TikTok as an ideological battle, Rieschel said the reason why Facebook is "ferociously" trying to ban TikTok is they have not yet been able to figure out how to compete with it.
"Those using and adopting TikTok (are) a generation of people that Facebook doesn't have access to and cannot attract. The company (TikTok) has an algorithm that could really bring the power of all the information that Facebook has already collected," said Melissa Hathaway, a cybersecurity expert.
Facebook has recently shut down Lasso, an app similar to TikTok, to make way for its other TikTok clone, Instagram Reels, but the new app was dismissed by users as "a kindergarten version of TikTok" without professional editing features.
Having failed twice to create a TikTok-like product, Facebook is taking the "block the access to my market" approach, said Hathaway.
Rieschel also noted that TikTok is the first foreign company that has entered the US market and rapidly gained popularity among adolescents.
"They (TikTok) have really cracked the code on some underlying technology, and we have to respect and accept that," said Rieschel, who lived in China for more than a decade and founded Qiming Venture Partners in Shanghai in 2006.
Before TikTok achieved widespread popularity in the US, it was formed out of the acquisition by ByteDance of an app called Musical.ly in 2017. The app was initially getting relatively modest traction in the US for young adults to lip sync to videos and music.
What made TikTok popular was the technology capability within ByteDance that they had perfected with their similar app in China — Douyin — and algorithms better suited to creating more stickiness or addictiveness, said Rieschel.
He noted that the rise of an app like TikTok was inevitable. "When you look at the largest internet on the planet which is within China, and you look at the amount of money that's been invested in the venture capital market there over the last 20 years, which would total hundreds and hundreds and hundreds of billions of dollars, you look at the scale of the market," he explained.
The engineering talent in China also contributed to "a great deal of innovation and new forms of communication and messaging", and the Chinese companies want to be global players when their own domestic markets are not enough, he added.
Rieschel said he was worried that what is happening to TikTok signals the path the US is on. "I'm really not comfortable with this 'whack-a-mole' idea — kind of every time a really successful company comes up," he said.