Novel approaches to annual book fair
By Zhang Kun | China Daily | Updated: 2020-08-21 08:15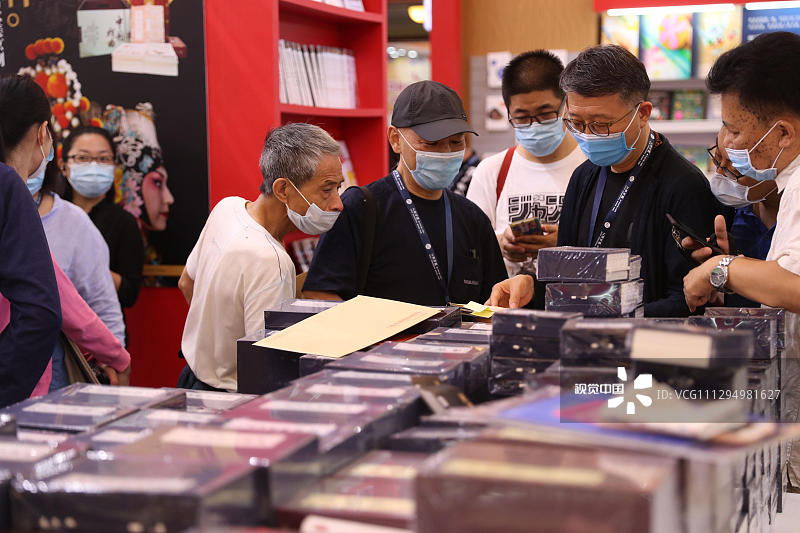 The COVID-19 pandemic might have significantly impacted the operations of the recently concluded 2020 Shanghai Book Fair, but organizers and visitors alike showed no lack of enthusiasm for the annual event.
The event was the first large-scale book fair to take place in China following the outbreak of the novel coronavirus in late January.
Despite the crowd restrictions-municipal epidemic-prevention protocols mandated that the fair's visitor limit had to be capped at a third of its usual figure-organizers nevertheless sought to expand the fair's offerings by building temporary tents outdoors to showcase more books and publications.
This year, the organizers launched a new project that paired authors with renowned restaurants in Shanghai to help the embattled food-and-beverage industry.
The Writers' Gourmet Menu project took seven authors and their guests to seven restaurants, where they shared their thoughts about life, literature and cuisine. Video recordings of these sharing sessions were then showcased at the fair. Visitors who bought books at the fair or at designated bookshops also received discounts for dining at these restaurants.
"The project was launched as the joint effort of the cultural and tourism administrations of Shanghai to bolster the business of the dining and tourism industry," says Sun Ganlu, a renowned novelist and deputy director of the Shanghai Writers' Association, who chose to dine at the Fengze Lou restaurant at Park Hotel.
Writers are often strong advocates of their city, and anecdotes about their favorite dining and drinking spots can add a cultural touch to the city, explains Xu Jiong, head of the municipal administration of press and publication.
"We also hope that this new project will introduce more good authors to new readers," he adds.
More than 100 new books about the pandemic were introduced at the fair. Fudan University Press, which presented more than 1,100 new publications, introduced a new book about the economic impact that COVID-19 would have on the world in the long term.
According to Jiao Yang, the Party chief of Fudan University, the new book was an example of "Fudan University's contributions to the fight against COVID-19", noting that the university had rendered assistance to those in the medical, science, research, education, consultancy and public-service sectors.