City mulls adding cameras to buildings
By ZHOU WENTING | China Daily | Updated: 2020-08-25 08:13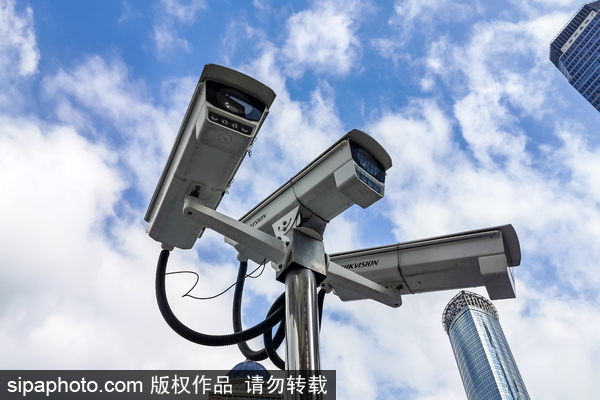 Shanghai is mulling the installation of intelligent surveillance devices in some residential neighborhoods to catch individuals who toss objects from high-rise buildings and endanger the safety of people below.
Such surveillance cameras have been used for similar purposes in Hong Kong and Japan for many years.
The plan was unveiled in a recent response from the Shanghai Housing Administration Bureau to a deputy to the Shanghai Municipal People's Congress, who suggested installing surveillance cameras for that purpose.
The installation may start at communities where incidents and complaints about such illegal behavior are pervasive and be installed in other areas gradually, the bureau said in the response.
An official survey of Shanghai in 2017 showed that there were nearly 50,000 buildings taller than 24 meters, including 930 taller than 100 meters.
A survey of more than 10,000 residents by the Shanghai Housing Administration Bureau in 2016 showed that tossing objects off high buildings was the No 1 bad habit many residents hoped their neighbors would abandon.
Between January and July last year, nearly 1,200 complaints about neighbors throwing objects out of their windows were received by the city's resident hotline 12345.
Some incidents in Shanghai and other regions even caused severe consequences. A middle-aged man was injured on his way home one night in May 2000 after an ashtray weighing nearly 2 kilograms was thrown from a tall building and struck him in the head. The man's skull was broken from the accident.
Chen Qi, a city lawmaker, said surveillance cameras would be a weapon to deter such behavior.
Shanghai police said that it will collaborate with the housing authority to research the devices and promote their use.
The Shanghai Minhang District People's Court announced in November that a man surnamed Jiang, who threw objects including mobile phones, tablets and a knife out of the window of his home on the 14th floor during an argument with his family on Aug 1 last year, was sentenced to one year in prison on charges of endangering public security by dangerous means.
Although his behavior did not lead to injury or major property damage, it still constituted the crime as it posed a danger to public safety, the court explained.
Chen also suggested that legal awareness of the problem can be spread through various means.
"Commitment letters may work as a way to help residents understand that such violations may lead to legal consequences and thus better regulate their daily behaviors," he said.
The city authority said that it is considering connecting violations to residents' personal credit, making it difficult for those who are blacklisted to apply for jobs, loans and public welfare.