Why can't 'cultural melting pot' tolerate Confucius Institutes and TikTok?
By Sabin Jiao | chinadaily.com.cn | Updated: 2020-08-25 13:44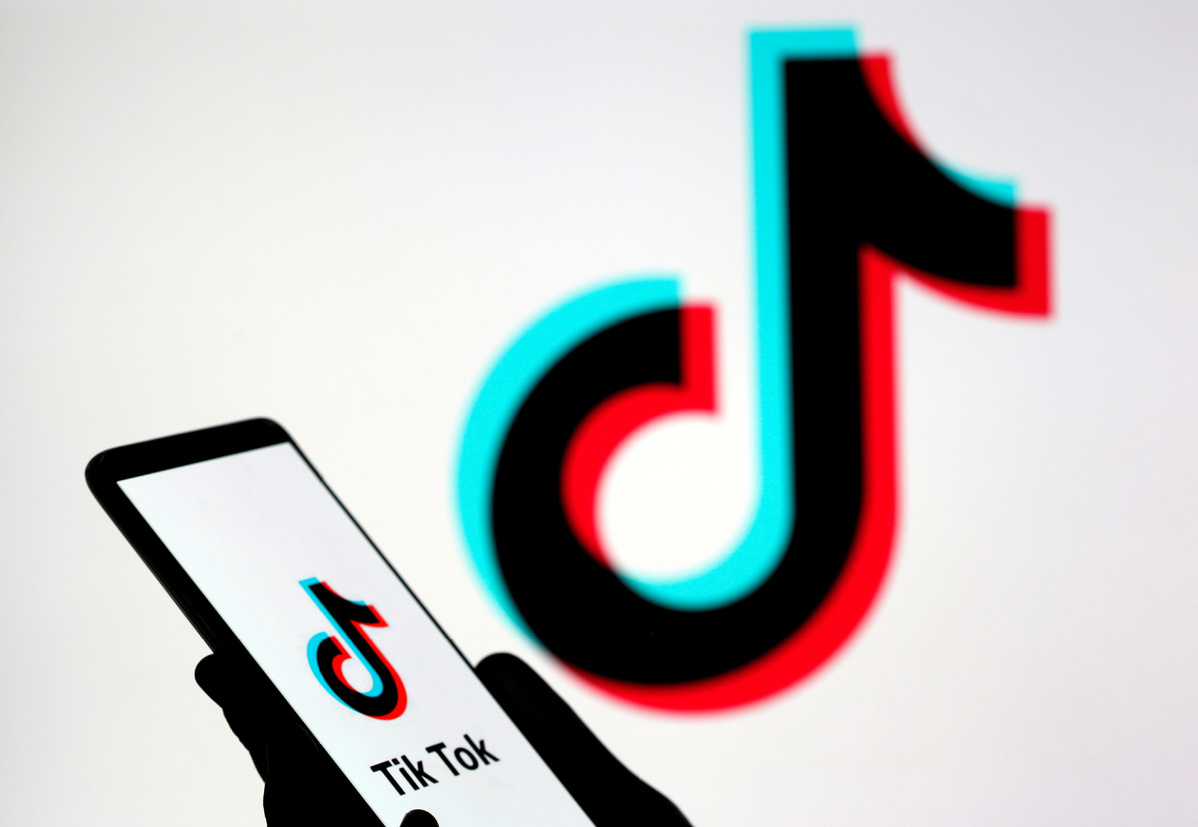 America's antagonism against China is intensifying hazardously. In the past few weeks the White House has issued two presidential orders banning TikTok. The State Department designated the Confucius Institute US Center (CIUS) as a "Chinese foreign mission" on Aug 14. This stepping up of pressure in part reflects election strategy: pressuring China is a pillar of President Donald Trump's campaign.
Since the outbreak of COVID-19, the younger generation isolated at home loves TikTok even more. As of May, TikTok has 2 billion downloads worldwide. People in the US installed the app 165 million times, accounting for 8.2 percent of the global total. In June, TikTok topped the list of global app downloads, leaving behind the top four traditional social media giants: WhatsApp, Facebook, Youtube and Instagram .
However, this dynamic and popular platform for young people around the world has been targeted by US President Donald Trump who threatens to use presidential power to ban TikTok from operating in the United States or divest US operations. Faced with the discontent of young users, the US government has given only a short and vague answer: TikTok is suspected of threatening US privacy and security. How does a young generation's short video software sharing daily life threaten American national security?
Perhaps it is the perennial "hegemonic" American internet giants that feel nervous. First and foremost is the Facebook whose traditional cheese has been touched. Facebook imitated TikTok to launch Lasso, Reels and other products in 2018 and 2019, but failed without exception. From then on, TikTok has become Zuckerberg's "thorn in the eye" in his public speeches.
The most likely reason, however, is that TikTok has become another Huawei, an otherwise joyous platform that has unfortunately fallen victim to the US technology war with China. The US government does not like it just because it belongs to a Chinese enterprise. When an ordinary American uploads a video describing China objectively, even if the content is only about the neon traffic in Pudong, the scenery in Dali, or the odd street sights at Sanlitun, it is enough to alert some American politicians to block it. The United States has always regarded tolerance as the essence of its culture. How can TikTok not be tolerated today in America, which boasts "a melting pot of culture"?
Recently, famous American TikTok bloggers have released farewell videos, with angry complaints and fears of a "final dance", while other bloggers still carry on TikTok's always optimistic and lively style, kidding about "packing up together to move to Canada". These vibrant bloggers and tens of millions of enthusiastic fans are helplessly waiting for the final outcome of the event. And what the US government loses is not only the credibility of business, international influence and attractiveness, but also the basis for the vitality of American social culture, the once shining "American spirit" and the trust of American young people in their own government.
America today has reasons not to care for them to be great again, with the pandemic causing a death toll of over 170,000. America's "democratic system" is far less rational and influential than before.
Another recent move was the announcement by the State Department last Thursday labeling the CIUS as a "Chinese foreign mission". Altogether, there are about 500 classrooms affiliated with the Confucius Institute, and 65 institutes on US university campuses. From the beginning, American universities' cooperation with the Confucius Institute have been rooted in cultural and social exchange programs rather than research involving federal funds or sensitive areas of political concerns. Critical discourse against China has unduly expanded mistrust on cultural exchange channels like the Confucius Institute. The decision of the State Department is undoubtedly displaying the dwindling confidence of the super power. The Confucius Institute has branches in many Western countries, but it is the US that feels the "threat". Where has American confidence gone? Where has its cultural tolerance gone? The Chinese have always thought that the United States has a strong special openness and tolerance for diversity, and now our impression is constantly subverted.
The United States is now launching an all-out official attack on China, frequently shouting to all allies, unfortunately without expected unanimous echoes. The United States has undoubtedly gone to extremes on the issue of China, and the concept of national security has proliferated indefinitely. Chinese students have become "agents", China-US trade is a "trap", Chinese 5G technology is part of "intelligence networks" and so on. The United States appears to be experiencing a version 2.0 of McCarthyism.
Most Chinese now understand that China must concentrate on "doing its own thing well" to disintegrate America's so-called "new Cold War". Compared with Washington's "China as scapegoat" mentality, Chinese rationality and calmness deserve more applause. Only by giving up on mafialike "extortion threats" and the speculative paranoia on cultural platforms like TikTok and Confucius Institute, and by focusing on improving people's livelihoods by curbing the rampage of COVID-19 through effective national and international cooperation, can the Trump administration regain the world's confidence in the open, diverse and optimistic cultures and the pioneering fair-play entrepreneurship passed on to the Americans since 1776 .
The author is an associate professor at the Center of International Studies, National University of Defense Technology.