Walmart joins Microsoft bid for TikTok
By LIA ZHU in San Francisco | China Daily Global | Updated: 2020-08-28 10:55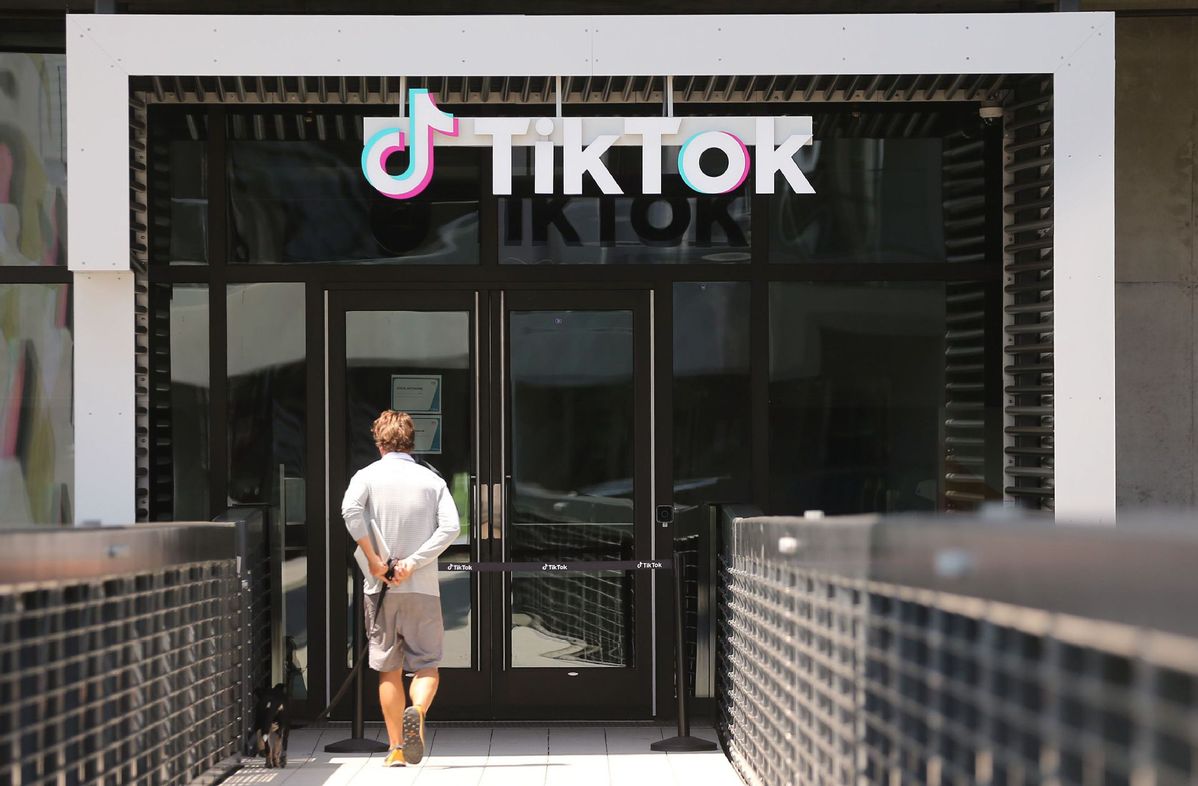 TikTok's potential sale again made headlines when Walmart said Thursday it would join Microsoft in pursuing the popular video-sharing platform.
The world's largest retailer said in a statement that "a potential relationship with TikTok US in partnership with Microsoft could add this key functionality and provide Walmart with an important way for us to reach and serve omnichannel customers as well as grow our third-party marketplace and advertising businesses".
"The way TikTok has integrated e-commerce and advertising capabilities in other markets is a clear benefit to creators and users in those markets," said Walmart.
While analysts described Walmart's move as a surprise, they largely agree that it fits the company's strategy.
Walmart has been ramping up its online business in recent years. The novel coronavirus pandemic has shown the importance of e-commerce to retailers. Walmart's online sales doubled during the second quarter.
If the deal is approved, Walmart could access TikTok's hundreds of millions of users in the US, who are potentially consumers of Walmart products or a lucrative audience for online ads.
"If anyone is wondering why WalMart is looking at TikTok, take a look at how Pinduoduo (a Chinese social e-commerce platform) growth-hacked WeChat to be the No. 2 e-commerce platform in China," said Alan Tikwart Alden, a California-based investor focusing on emerging markets, adding that it's a "very smart move" for Walmart to gain customers.
Because TikTok's users are mostly adolescents, the platform would help Walmart appeal to a new and younger demographic, while also supporting customer engagement and loyalty, according to Oliver Chen, a senior equity research analyst at Cowen and Co.
The app could be especially helpful in growing and promoting Walmart's high-margin third-party marketplace and generate more ad revenue for the company, he said.
Joe Feldman, an analyst at investment banking firm Telsey Advisory Group, noted that TikTok's proven technology strength in building user engagement could help Walmart better understand how to capture the attention of young people and transform them into lifelong shoppers.
TikTok has been under scrutiny by the Trump administration for months over national security concerns. President Donald Trump issued an executive order on Aug 6, pushing the app's Chinese parent company ByteDance to sell its US operations by mid-September, or banning the app entirely in the US.
Since then, Microsoft has been considered a front-runner among the suitors for TikTok, including Oracle, Twitter and other companies. Google's parent Alphabet was said to be in talks with ByteDance as a minority investor, but Google CEO Sundar Pichai said Wednesday that the company had no plans to buy TikTok.
The race to acquire the video app has entered its final stages, with two groups submitting bids, one from Microsoft and Walmart and the other from Oracle, and could include a coalition of investors, according to The New York Times, citing sources involved in the deal talks. A deal could be reached in the coming days, according to the sources.
Walmart's bid came a day after TikTok CEO Kevin Mayer announced his resignation because he had signed on for a global role. The former Walt Disney executive had been on the job for about three months.
TikTok on Monday filed a lawsuit against the Trump administration, seeking to block the Aug 6 executive order. It argues that the administration violates constitutional rights to due process and free speech.
Though it's not clear how the lawsuit would play out, it would be hard for the administration to ban the app entirely in the US, experts said.
"The administration doesn't need congressional approval to ban an entity, but it sets a dangerous precedent to do so without clear and extensive justification of wrongdoing, seemingly on a whim or as a personal bargaining chip," wrote Scott Galloway, a professor of marketing at the New York University Stern School of Business, in his blog.
"Getting TikTok off Americans' phones can be done easily, since the app store market is a duopoly, Apple and Google. But the legal implications are much more complex," he said.
In the meantime, Walmart expressed confidence in taking over TikTok, saying "a Walmart and Microsoft partnership would meet both the expectations of US TikTok users while satisfying the concerns of US government regulators".
But critics may not be as enthusiastic in TikTok's future.
"Could this be any more of a turn off for younger generations in the US? Microsoft and Walmart? It's like your two least-cool uncles being put in charge of the music at your birthday party," said Feedback, a Richmond, Virginia-based market research consultancy, in a tweet.