Archaeological shovel digs modern value
Xinhua | Updated: 2020-08-31 14:28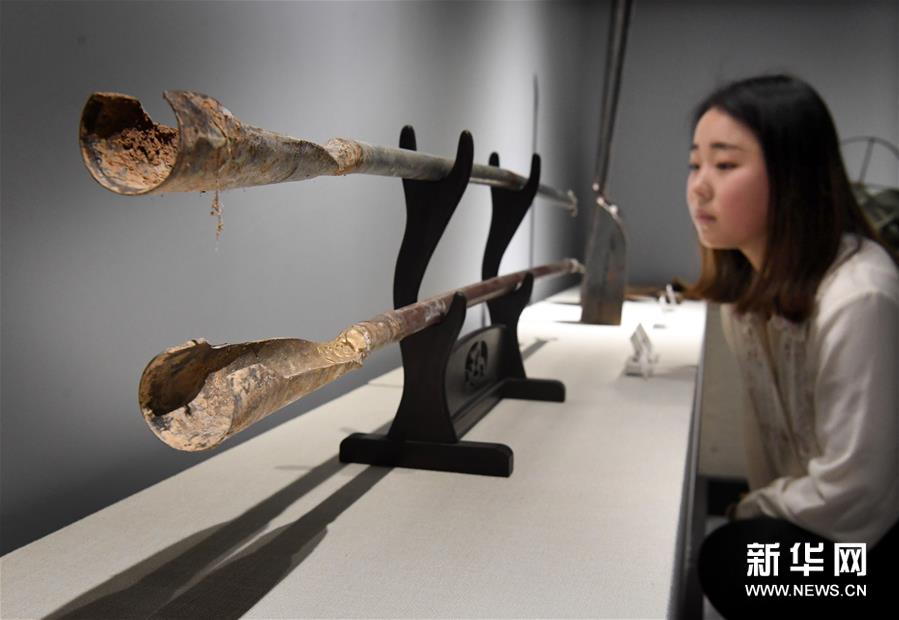 While the shovel is pulled out of the ground, a cylinder of soil gets attached to the inner surface of the shovelhead and is lifted out as well. By analyzing the structure, color, density and contents of the soil, archaeologists can assess soil conditions and determine if there is an ancient tomb underground.
Shi Jiazhen, head of the Luoyang City Cultural Relics and Archaeology Research Institute, said the Luoyang shovel has played an important role in archaeological excavations.
Shi said many major archaeological findings, such as the ruins of the ancient city of Han (202 BC-AD 220) and Wei (220-265) dynasties in Luoyang, were located with the shovels.
"Luoyang shovel was not just popular in Chinese archaeology. In the early 1970s when the Chinese archaeological delegation visited Albania, the gift was a finely made Luoyang shovel," he said.
After several generations of painstaking practice and development, the shovelheads of Luoyang shovel have been developed from single size to more than 10 specifications, with the application scopes expanding from archaeology to other fields.
"We provided 300 Luoyang shovels for the construction of the Anyang section of the south-to-north water diversion project," Sun said, adding that the shovels, which are easy to use and less destructive, are used on construction sites where the application of large machines are inconvenient.
According to Sun, the shovels are also used for ice layer exploration during antarctic expeditions as well as oil explorations.
Although Luoyang shovels have been in short supply, Sun is facing difficulty in passing on the skills.
He said forging shovels is a grimy task and it is tiring to swing the hammer under intense heat, especially in summer. Most of the young workers hired had chosen to leave.
"I hope more people will know about the Luoyang shovel and retain the treasure left by our ancestors to benefit the modern society," he said.