China now 'leader' in UAS sector
By Cheng Yu | China Daily | Updated: 2020-09-01 09:18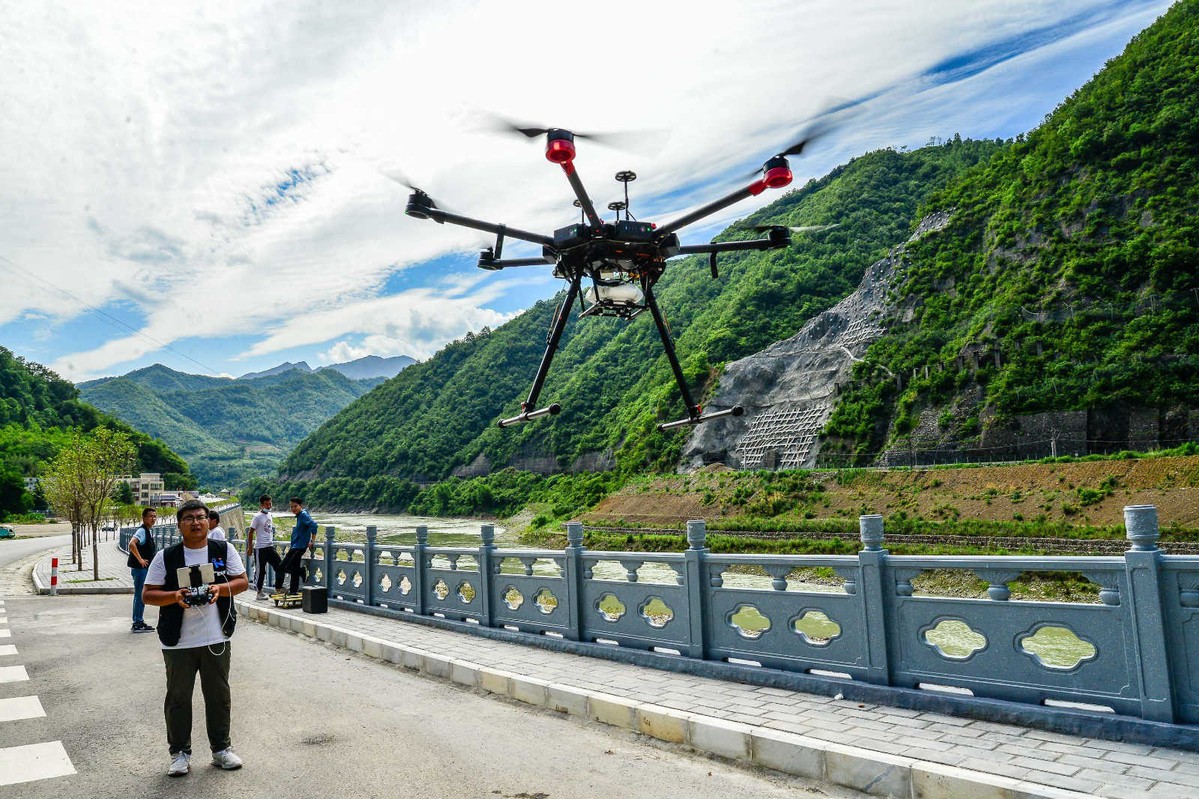 China is looking to play a dominant role in the global unmanned aircraft system (UAS) sector after launching its first international standard for the sector recently, experts said.
"With the new international standard, China has transformed from a participator to a leader in the field, which will provide the impetus for the overseas expansion plans of Chinese drone companies," said Shu Zhenjie, deputy chief engineer of AVIC China Aero-Polytechnology Establishment, a key research institute on the standardization of defense and aviation procedures.
The newly-released standard led by China focused on the categorization and classification of civil unmanned aircraft systems, which is the basis for the safe operation protocols for the drone industry.
"China is also working on five other international standards in the sector, and is the convener of two working groups on UAS in the International Organization for Standardization," said Shu.
An unmanned aircraft system includes an unmanned aerial vehicle, commonly known as a drone, a ground-based controller and a system of communications between the two.
Industry experts said that competition among the sector leaders is no longer limited to market scale or technological superiority, but is more about competition in system design and regulations.
"Setting the standards means power of discourse. Setting up an international standard is expected to lay a sound foundation for local drone companies in international trade and development and help secure a foothold for China to define the future UAS landscape," Shu said.
Shu also said that it took over two-and-a-half years for China to get the necessary approvals and launch the second international UAS standard globally. The United Kingdom set up the first international standard in the field late last year.
"Behind the success of the first international standard is China's rapid development in the civil UAS, especially in small and medium-sized lightweight drones, as well as the government's pioneering efforts in the sector," he said.
China is currently the leader in civil drones with DJI, a leading manufacturer, estimated to command over 70 percent of the sector globally, according to the International Data Corp.
Data from the Ministry of Industry and Information Technology showed that the country's drone market is expected to grow annually by 40 percent and have an output value of 60 billion yuan ($8.75 billion) by the end of this year.
The nation launched the next generation artificial intelligence development plan three years ago, which made the development of UAS a national priority. China plans to become a world leader in AI by 2030.
During the COVID-19 outbreak, the drone industry saw accelerated development as drones were used as essential tools to deliver medical resources and spray disinfectants over villages in China.
"The epidemic has stimulated demand for unmanned operations and businesses in China will accelerate the commercialization of AI technologies in the future," said Zhang Xin, a researcher from the Development Research Center of the State Council.