A father's gift
By Deng Zhangyu | China Daily | Updated: 2020-09-04 07:15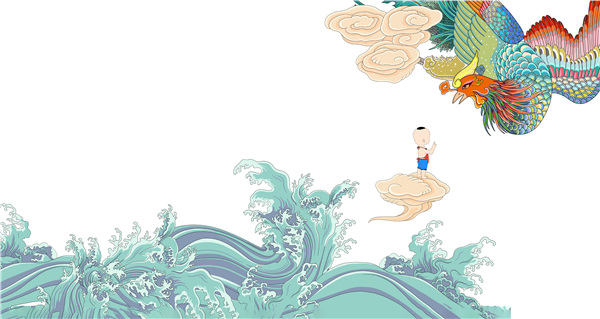 A Chinese picture book for children highlights elements of traditional culture.
When Yang Fan's son was 18 months old, he had the idea of creating a picture book, featuring patterns and colors from traditional Chinese culture, as a birthday gift for his baby boy. The book is now ready after two years.
"Better later than never. I hope it helps to develop kids' appreciation of our art and culture," says the 35-year-old illustrator.
He recently published the picture book, Legend of the Phoenix, which won the Key Colors Award 2019, a biannual contest for illustrators of children's books organized by Clavis Publishing. The English version will be published for an overseas audience at the end of the year.
The 24-page book tells the story of a child's travels in his dreams. The little protagonist is brought into an old world-about the time of the Ming Dynasty (1368-1644)-by riding on a stone lion.
He witnesses birds paying homage to the phoenix, whose colorful feathers are given by hundreds of birds because the king of the birds shares its food with others to help them get though a hard time when food is in shortage.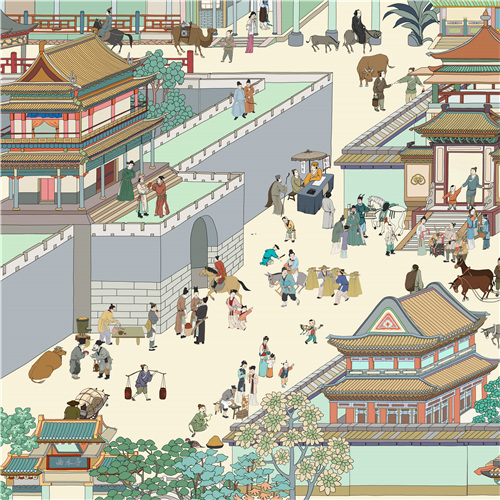 All images in the book are from traditional culture, Yang says. For instance, the stone lion is inspired by a relic at the Palace Museum, also known as the Forbidden City, in Beijing. Trees and clouds are from murals of the Mogao Grottoes in Dunhuang, a UNESCO World Heritage Site in Gansu province, which houses the finest Buddhist art in China. Images of birds come from various brocade styles.
"I hope my son has access to good picture books featuring Chinese culture," says Yang, adding that bestselling children's picture books in the country are often introduced from the West.
To create the phoenix in his book, Yang went through more than 100 images of the mythical creature, with its origin in ancient Egypt, illustrated in both the West and the East, and tried to find the best features to produce the final result.