Speech hails spirit to fight aggression
By Prime Sarmiento in Hong Kong and Karl Wilson in Sydney | China Daily Global | Updated: 2020-09-07 09:54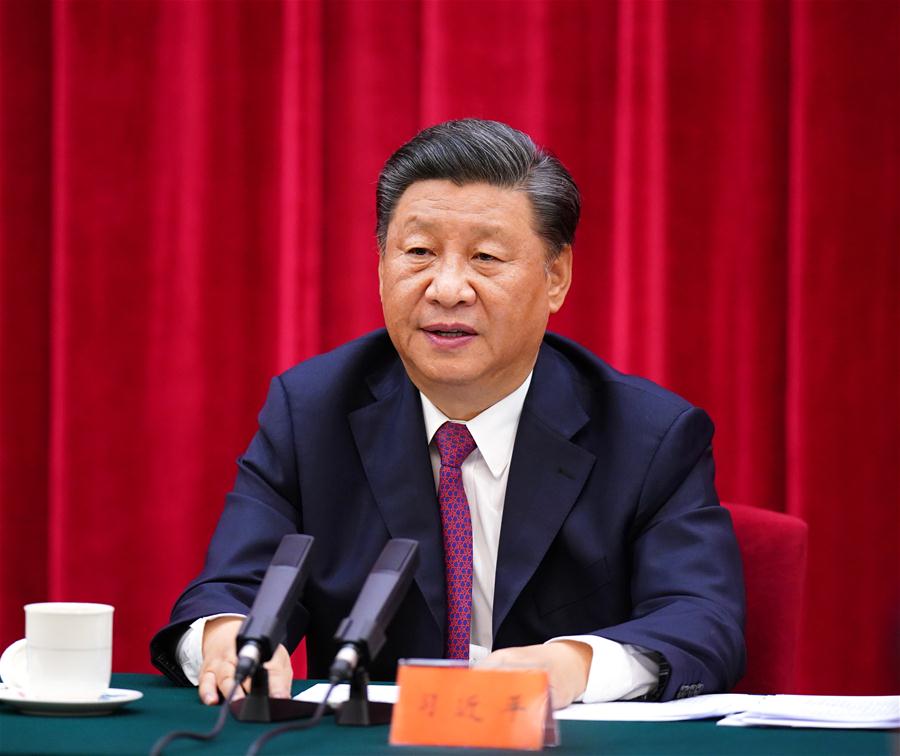 History of pain and oppression drawn on as lesson for peace, progress, experts say
A speech last week by China's President Xi Jinping on resisting Japanese aggression was not only about the Chinese will to carry on the spirit of resisting aggression and following a unique path to prosperity, but also about unity in the face of disruptions to global peace, analysts say.
In the speech, at a symposium in Beijing on Thursday commemorating the 75th anniversary of the victory of the Chinese People's War of Resistance Against Japanese Aggression and the World Anti-Fascist War, Xi stressed carrying forward in the new era the great spirit of resisting aggression and striving to achieve national rejuvenation.
Oh Ei Sun, senior fellow at the Singapore Institute of International Affairs, said Xi's speech was about "avoiding the recurrence of a war just like what happened in World War II".This can be done by "strengthening people-to-people bonds across the national border, which is one of the main themes of the Belt and Road Initiative".
Commenting on Xi's speech, Emeritus Professor Colin Mackerras of Griffith University, one of Australia's leading Sinologists, said China had modernized more than any other country over the past 75 years since 1945, when it achieved victory over Japanese aggression.
Xi said the war was the Chinese people's longest and largest fight against foreign aggression in modern times and came with the greatest sacrifice but led to the Chinese people's first complete victory in national liberation.
The great victory was a historic turning point in which the Chinese nation rose from severe crisis in modern times and embarked on a journey toward great rejuvenation, Xi said.
Mackerras said China has gone "from a poor, oppressed country, destroyed by war and destitution to an economic and strategic powerhouse, with confident and prosperous people proud of their country and its achievements".
"China is unique in history for its speed of economic modernization and its rise. In my opinion, the ones who deserve credit for China's rise are the Chinese people and the Chinese Communist Party. We know that the Chinese people are a hardworking people with great confidence and stamina."
However, they definitely need leadership, he said.
"We can see many periods in the past when they have been bowed down, impoverished and humiliated. What separates all but four of the years since 1945 has been the leadership of the Chinese Communist Party. So I think it is reasonable to give credit to the Chinese people under the good and effective leadership of the Chinese Communist Party."
Mustafa Izzuddin, senior international affairs analyst at the political consultancy firm Solaris Strategies Singapore, said Xi's speech is also a reminder that China is united, stable and is an important player in international affairs.
The speech is in line with what Xi has been saying, "which is to look at the events of the past to remind Chinese citizens that it's important to have a strong domestic core", Izzuddin said.
"Xi is using the lessons of history to ensure that the painful event won't be repeated."
Xi's speech is a rallying call to Chinese people to remember what happened in the past and how they can overcome difficulties, Izzuddin said. They need to be strong within to be able to keep China safe and secure, in the face of many challenges.
Aaron Jed Rabena, a research fellow at the Asia-Pacific Pathways to Progress, a foreign policy think tank in Manila, echoed that idea, saying he thinks "President Xi is trying to draw an analogy" from the past.
Christopher Bovis, a professor at the University of Hull in England, said China's celebrations symbolize remembrance, appreciation and commemoration of national pride and resilience against oppression and aggression.
National rejuvenation
President Xi has praised the patriotism, character and spirit of Chinese people and heralded their victory as a point of national rejuvenation.
"In the current challenging and difficult times, when the pandemic has severely affected the world, and China is constantly subjected to trade wars, the celebrations against the aggression of foreign forces represent a signal of motivation of the Chinese people to overcome difficulties and achieve national unity."
In a heartfelt message the China's leader has successfully touched the people of his country and reached with sincere appreciation to foreign governments for their support in the victory against fascism and totalitarianism, Bovis said.
"The celebrations reflect a turning point in the nation's pride for national liberation and its rise from severe crisis to a leading global economic power."
Rana Mitter, professor of the History and Politics of Modern China, University of Oxford, said the War of Resistance showed that China was able to bring its people together to fight back against an invasion that threatened its sovereignty and integrity.
"China made a major contribution to the Allied victory, and the resistance and sacrifice of its people was crucial. Today one of the most important legacies of that war is the United Nations; it is essential that all the former wartime Allied powers do their best to preserve and cherish this crucial postwar institution."
Wang Mingjie and Bo Leung in London, Chen Yingqun in Beijing and Xinhua contributed to this story.