Nongfu founder reaps IPO rewards as shares surge on HK debut
By WANG ZHUOQIONG | CHINA DAILY | Updated: 2020-09-09 09:25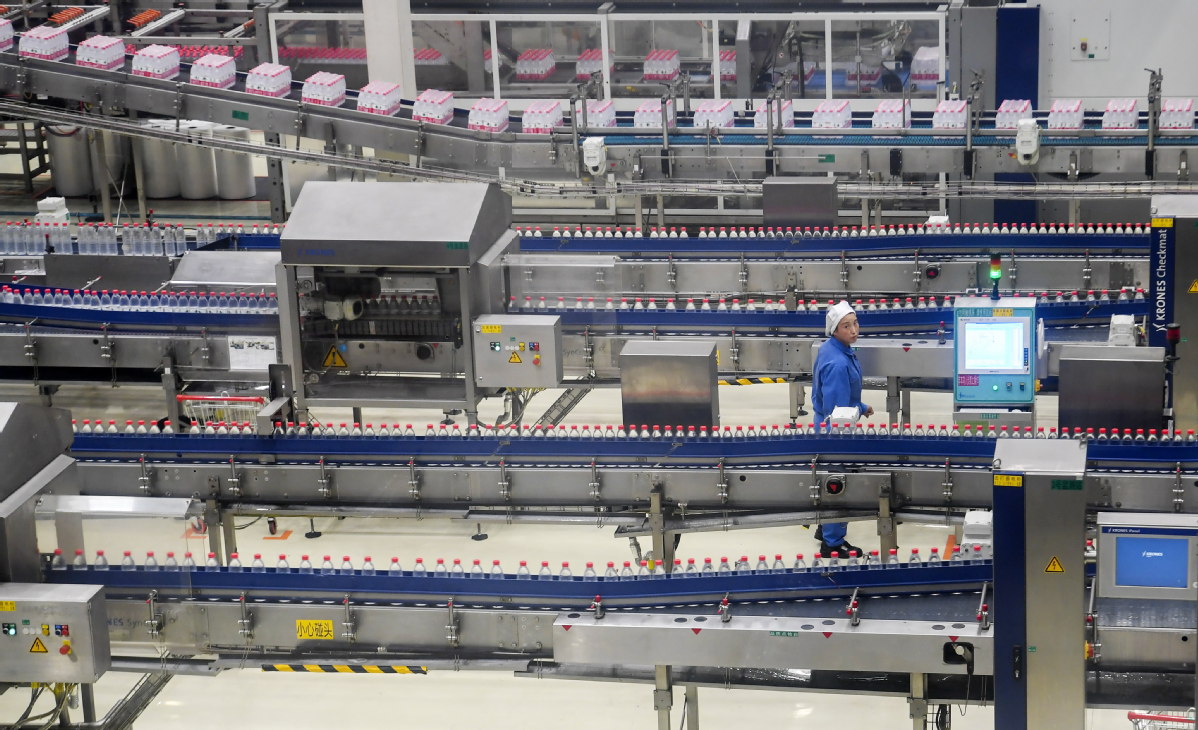 Shares of Chinese bottled water giant Nongfu Spring closed 54 percent above their issue price on debut in Hong Kong, after soaring nearly 85 percent at the open on Tuesday and making its founder Zhong Shanshan one of the wealthiest men in China.
Nongfu Spring shares opened at HK $39.80 per share ($5.14) compared with its initial public offering price of HK $21.50, before closing at HK $33.1. The company's initial public offering was oversubscribed by more than 1,100 times. It sold 388.2 million shares in its IPO deal and had fund manager Fidelity, hedge fund Coatue and Singapore sovereign wealth fund GIC as cornerstone investors.
Zhong, the 66-year-old former journalist-turned-health product entrepreneur, owns 84.4 percent of Nongfu's shares. The share surge pushed his fortune to more than $57 billion, calculated as per Nongfu's opening price on Tuesday. At one point, Zhong's wealth even overtook that of Jack Ma's $51.4 billion and Pony Ma's $56.7 billion, before falling.
Beijing Wantai Biological Pharmacy, in which Zhong is the biggest shareholder, is one of the leading manufacturers of infectious disease diagnostics and has been traded on the Shanghai Stock Exchange since early this year.
Rupert Hoogewerf, chairman and chief researcher of Hurun Report, said Zhong is the 17th Chinese businessman to take the No 1 position in terms of wealth during the last two decades. He is also a good example of the dynamism of the Chinese economy, he said.
"Who would have thought that Zhong, a man who sells bottled water, in the age of IT and post-COVID economy, could actually become the richest man in China overtaking Jack Ma and Pony Ma," said Hoogewerf.
"Zhong is pretty special. He has built two businesses, both of which have valuations of over $10 billion. Very few people in China have managed to build two $10 billion businesses from scratch."
Hoogewerf said after the epidemic, the global economy has suffered significantly, with China being the sole exception. "In China, many consumer tycoons have not just grown but flourished in the past six months possibly because a lot of investors looked for relatively safe havens. Traditional leaders in the consumer sector were able to give investors that reassurance," he said.
Nongfu's revenue has grown steadily since 2017, with aggregated annual growth rate of 17.2 percent. Net profit rose to 4.96 billion yuan ($726.1 million) in 2019, up 20.6 percent on a yearly basis. Bottled water accounted for 61.9 percent of the company's revenue during the first five months of this year.
The company also produces tea beverages and functional drinks, accounting for 13.5 percent and 12.5 percent of the revenue by the end of May this year.
Jason Yu, general manager of Kantar Worldpanel China, said: "The bottled water sector has many established brands but still offers several new growth opportunities."
A Kantar report showed that Nongfu Spring is the fastest growing brand in China in terms of engagement with consumers with a penetration rate of 63.2 percent and enough room for further growth.
Shen Meng, executive director of Chanson Capital, said the short duration of Zhong as the richest man in China ended after share prices declined later on Tuesday and is reflection of the fact that investors are aware of the bubbles in share valuations.